Go-Ahead's operating company Go North West and Diamond have been awarded new competitive bus contracts by Transport for Greater Manchester (TfGM).
Bus services were deregulated in 1986. These are the first locally controlled bus services to be introduced since then, using powers contained within the Bus Services Act 2017.
Currently, bus services in Greater Manchester – as in other parts of the country outside of London – are provided on a commercial basis by private bus companies where operators choose routes, frequencies, timetables, fares and quality standards.
Under the franchising model, the bus network is planned and overseen by the local transport authority, meaning that Greater Manchester can now specify routes, services levels and fares. For example, a seven-day ticket for unlimited bus journeys in Greater Manchester costs just 21 GBP and for children it is half that.
Go North West will run 55 routes and Diamond will run 40.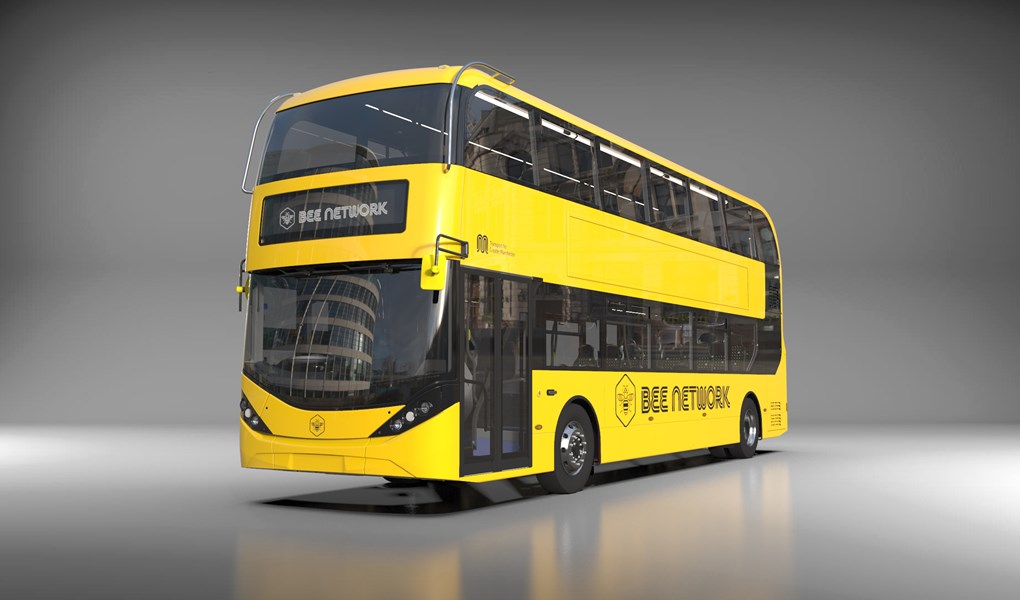 The contracts were signed on 23 December and services will commence on 24 September 2023. Go North West will operate two large franchises and Diamond will operate seven smaller franchises across Wigan, Bolton and parts of Salford and Bury.
"Locally controlled bus services are fundamental to our Bee Network vision for a better public transport network for all, and as the first area to do this outside London, Greater Manchester is once again blazing a trail.
"Franchising will enable us to better integrate services as part of a joined-up network, with simpler fares and ticketing, a price cap so no one pays more than they need to, a better customer service offer and a single look for the whole network.
"The move to franchising is the biggest change to public transport for almost 40 years and today is a significant step on our journey as we appoint operators to run the very first franchised services from September next year and I am especially pleased that both operators provided strong social value plans, with commitments around recruitment and pay in line with the city-region's Good Employment Charter."
Go-Ahead is the largest operator in London's franchised bus market, where it runs a quarter of bus services for Transport for London.
"Operating public transport in busy urban areas is Go-Ahead's speciality. We believe bus travel is going to get more popular over the years ahead as cities around the world grapple with twin challenges of congestion and pollution. We're pleased to be working with TfGM to deliver Manchester's vision for the future of local transport."
Bob Dunn, Managing Director at Diamond, was pleased with the outcome of the bidding process, saying Diamond had won seven of the eleven contracts the company had bid for.
"Today's announcements on bus franchising and our ambitions for local rail services demonstrate further strong momentum towards delivery of the Bee Network – an integrated London-style transport system.
"We are seeing a strong increase in the number of customers using Metrolink trams and buses, demonstrating high demand for safe, reliable and affordable public transport in our rapidly growing city-region.
"We will progressively make it easier for everyone to use our services with simplified and joined-up fares, ticketing and information provision across bus, tram, rail and cycle hire. We will also continue to tackle crime and anti-social behaviour and support vulnerable people on the network in collaboration with the TravelSafe Partnership."