Arriva has announced that it will be introducing 22 electric double decker buses to the city of Leicester, UK.
The Streetdeck Electroliner buses will be manufactured by Wrightbus and will enter service in Leicester from October 2023.
These will be the city's first electric double deckers, as well as Arriva's first electric double deckers outside of London.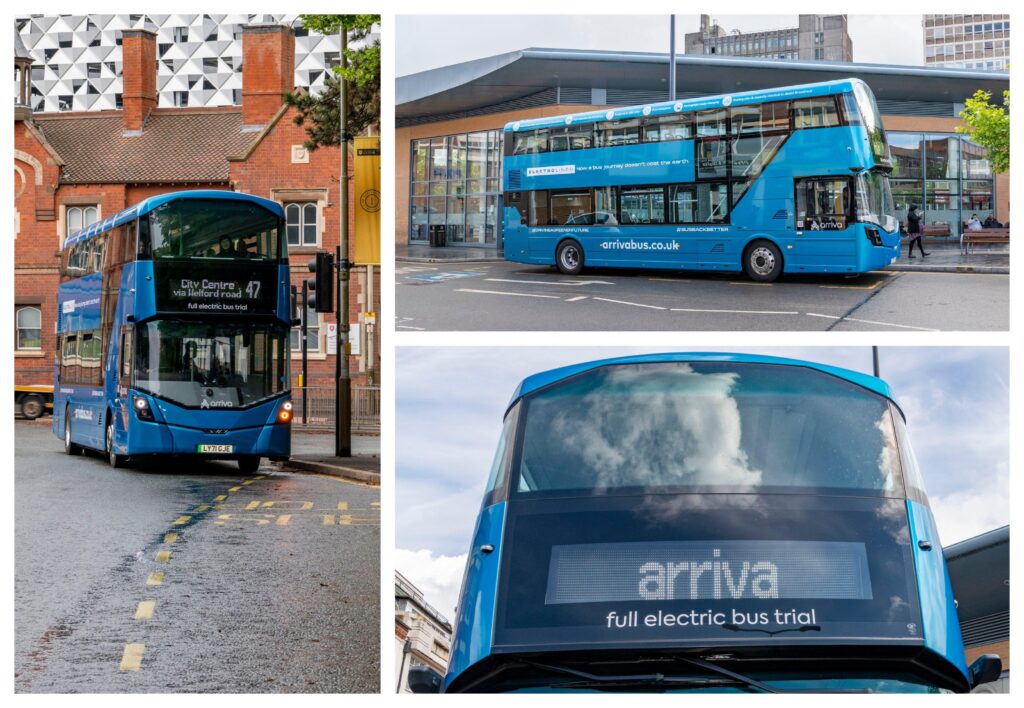 "This investment is another great step forward with the Leicester Buses Partnership. By the end of next year half of Leicester's bus travel will be on quiet, electric, high-quality vehicles. These will be complemented by more bus lanes, shelters and information displays, together with contactless 'best value' fare capping. A congestion-busting green travel solution, accessible to everyone."
This investment has been made possible through an ongoing partnership between Arriva UK Bus and Leicester City Council. The operator and the local authority made a successful joint bid through the government's Zero Emission Bus Regional Areas (ZEBRA) scheme, gaining 11 million GBP in funding for the purchase of the new vehicles.
The new vehicles will further improve bus travel for residents and visitors in Leicester, following the introduction of tap on/ tap off ticketing and the launch of the city's Orbital service.
"We're delighted to be able to make such a strong investment into the Leicester bus network. This is another first for Arriva in the city following our first to market launch of the multi-operator Tap on, Tap off capping scheme.
"We're the largest bus operator in Leicester and are proud to be part of the Leicester Buses Partnership. Our comprehensive network of services in Leicester are the best way to get around the city, whether you're a young person using our term or academic year season tickets, an adult using Tap on Tap off best value capping, or a retiree using a concessionary bus pass."