Transport for London (TfL) is installing more than 300 additional real-time bus countdown boards to make bus travel easier across the capital.
This project will increase the overall number of real-time information boards at TfL bus stops by 12 percent by the end of 2023.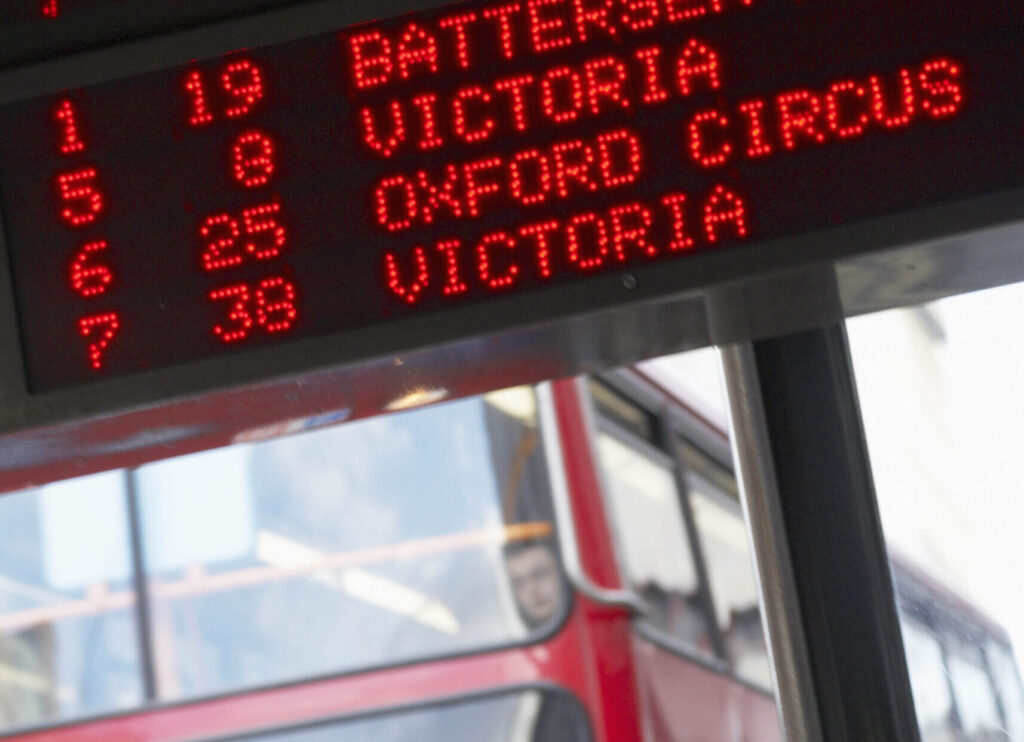 The new information points will be installed in outer London boroughs such as Waltham Forest, Redbridge, Hillingdon and Barking & Dagenham as part of the Mayor's wider package of improvements to the bus network.
By making the bus network more attractive, it is hoped that this investment will encourage more people to use public transport ahead of the ULEZ expansion in August.
"As part of his decision to expand the Ultra Low Emission Zone London-wide, the Mayor is committed to improving and expanding London's bus network to help build a better, fairer city for all Londoners.
"Sadiq has already announced 1.1m km of new bus routes in outer London, and these new technological improvements will make it even easier for Londoners to get around the capital, providing them with real-time information to make their journey as seamless as possible."
TfL is also trialling a number of new digital colour screens on route 63 between King's Cross and Honor Oak.
The new screens give passengers the same live bus arrival information provided on the countdown signs, as well as live mapping and travel information for the wider network.
In addition, trials are also taking place with new battery-powered information displays that are attached to the bus stop pole.
The greyscale devices save energy while displaying live information at a suitable height for wheelchair users. Live bus arrival information can also be activated as an audio announcement, improving the travel experience for customers with visual impairments.
These trials reflect the growing demand for a wider range of real-time information displays to help improve bus services in London.
"We know that customers highly value real-time information on when their next bus in coming. It helps them get where they need to be in the quickest time possible or lets them know they have time to nip into the shops. We are pleased to be able to install these new Countdown boards across the capital, as they have long proven to be popular with the millions of passengers that catch the bus each day.
"We are now looking at the next generation of technology, using the route 63 as a pilot. We are looking to transform the experience of how people get from A to B and make the network even more accessible."