Warrington Borough Council, which owns bus company Warrington's Own Buses, has approved plans to replace the entire WOB fleet of 105 buses with electric vehicles.
This project was made possible due to the council successfully securing the largest funding award made from the government's Zero-Emission Buses Regional Area (ZEBRA) scheme in 2021.
However, the economic climate has since posed challenges to the project, resulting in a need to remodel the scheme. This included adjusting the number of buses to 105 to match the current post-Covid passenger numbers, and increasing the overall budget due to recent price increases.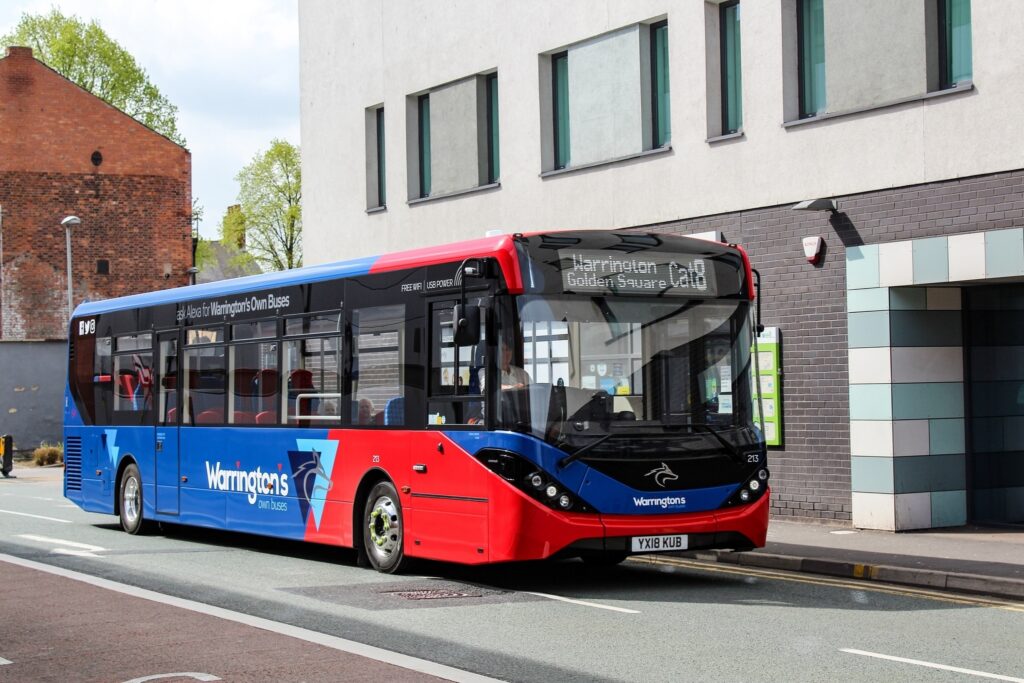 As the remodelled plans have been approved, Warrington can now move forward with the project and electrify its fleet.
"I'm delighted that Cabinet has now given the go ahead to our remodelled ZEBRA scheme. This investment will be transformative for bus travel in our borough, enabling us to provide environmentally friendly, modern and attractive bus services for everyone.
"Delivering a truly green bus system will bring huge benefits for Warrington, significantly improving air quality and supporting our ambitions to decarbonise our transport system as we work towards a zero-carbon future.
"At the same time, delivering one of the highest numbers of electric buses in the UK will put our town at the forefront of delivering sustainable, zero emissions public transport, further enhancing our reputation as forward-thinking location to live, work, and do business."
To maximise the benefits of the ZEBRA funding, Warrington council has also committed to an Enhanced Partnership with all local operators.
This includes the rollout of high-quality, accessible vehicles; clear targets for journey times and reliability improvements; and the introduction of effective bus priority measures.
"The ZEBRA project – and the introduction of one of the largest fleets of electric buses in the UK – gives us a fantastic opportunity to deliver greener and cleaner transport and transform perceptions of bus travel, supporting our work to drive growth in bus usage in our borough.
"At the same time, the overall improvements delivered through our Enhanced Partnership with bus operators and our Bus Service Improvement Plan (BSIP), will ensure that the introduction of our new fleet of electric vehicles is just one part of a much wider package of measures designed to drive up the quality of bus services across the board."
To support the introduction of the new fleet in 2024, finishing touches are currently being made to Warrington's new bus depot, which will be equipped with the necessary electric vehicle charging infrastructure.