The Stertil Group Announces the Take-over of the Business Activities of Beissbarth® GmbH, Munich, Germany
The Stertil Group, part of Citadel Enterprises and located in Kootstertille, the Netherlands, proudly announces the take-over of the business activities of Beissbarth GmbH. The company Beissbarth Automotive Testing Solutions GmbH now belongs to the Stertil Group and thus continues the company's history of more than 120 years.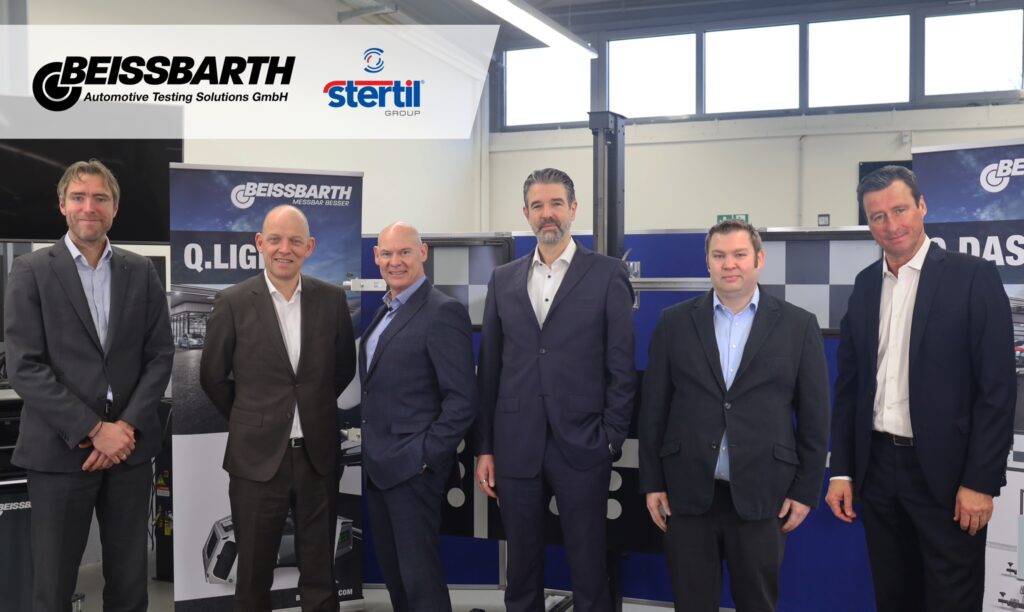 This acquisition demonstrates yet again that the Stertil Group is committed to the continued investment in providing world class vehicle equipment solutions for the maintenance, repair and service equipment industries for both private and public workshops, high class automotive brands and OE manufacturers around the world.
123 years of Expertise and A Pioneer Best-In-Class Testing and Servicing Equipment
Innovation, quality and expertise in automotive testing solutions that is what Beissbarth brings to the table. Beissbarth has a premium complementary product offering with more than a century of experience in the automotive testing industry. Their innovative product range of testing and servicing equipment complements and enhances the total equipment solutions goal that the Stertil Group has for the vehicle maintenance, service, and repair industry.
The Stertil Group wants to create a total solution for both the current and future developments within the vehicle equipment industry. The legacy group brand is Stertil-Koni, the specialist in heavy duty vehicle lifting. In February 2022 the Stertil Group successfully acquired Nussbaum Automotive Lifts GmbH in Kehl with their expertise in world-class automotive light duty lifting, and now in 2023 Beissbarth Automotive Testing Solutions.
All three companies specialise in their own focus segments and will continue to operate as separate companies of expertise with their own distribution channels, and at the same time offer a complementary contribution to a complete high-quality product solution approach. Under the Stertil Group they will be given the support required to further tackle the challenges and opportunities of both the current and future combustion and electrification developments throughout the vehicle and equipment industries.
Beissbarth are manufacturers of world-class modern testing and service equipment in the premium segment for automotive workshops and original equipment manufacturers – OEMs. This includes products for wheel alignment and driver assistance calibration (ADAS), headlight adjustment equipment, brake testers, lifts, and machines for tire service and diagnostics. The strength of the Beissbarth organisation is in its continued investment in-house Research and Development and working closely with leading best-in-class automotive manufacturers. They provide a valuable innovative product portfolio with exceptional quality and accuracy for technical inspections, service and testing equipment which through connectivity, diagnostic and predictive maintenance is future-ready.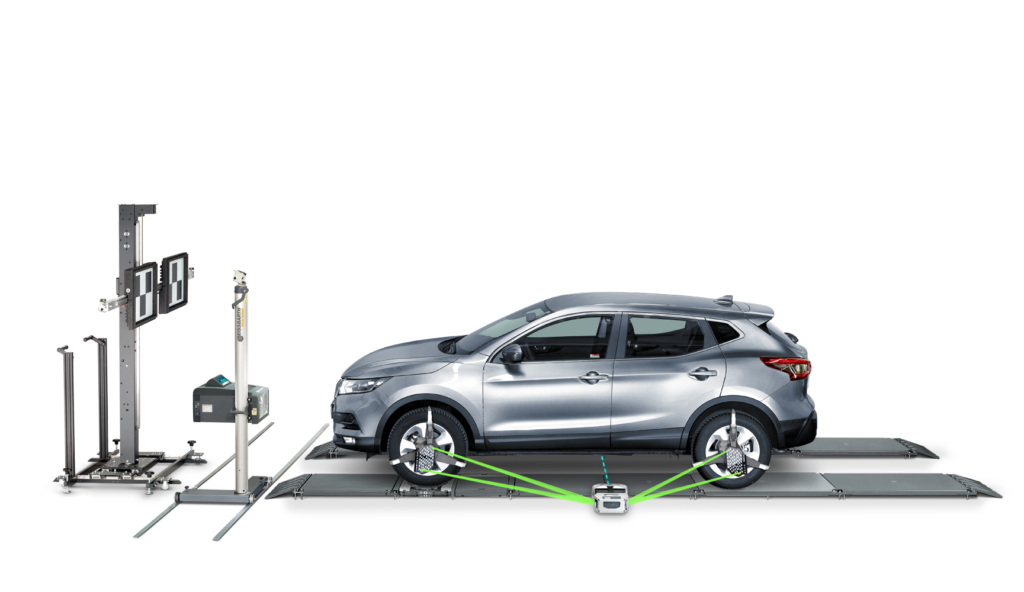 © Stertil-Koni
An Excellent Fit for the Stertil Group's Long Term Strategic Focus
This is a complementary addition, and together are making and will continue to make, valuable contributions to the evolution of vehicle workshops worldwide. Stertil Group markets its range of heavy duty lifts under the tradename Stertil-Koni and is the global number one heavy duty vehicle lift specialist with a comprehensive range of lifts Well-known for its unique and patented regenerative technology and the only wireless eco-friendly mobile vehicle lift in the world which recharges on descent —the EARTHLIFT®. Renowned in workshops globally and operated using the revolutionary ebright® Smart Control System.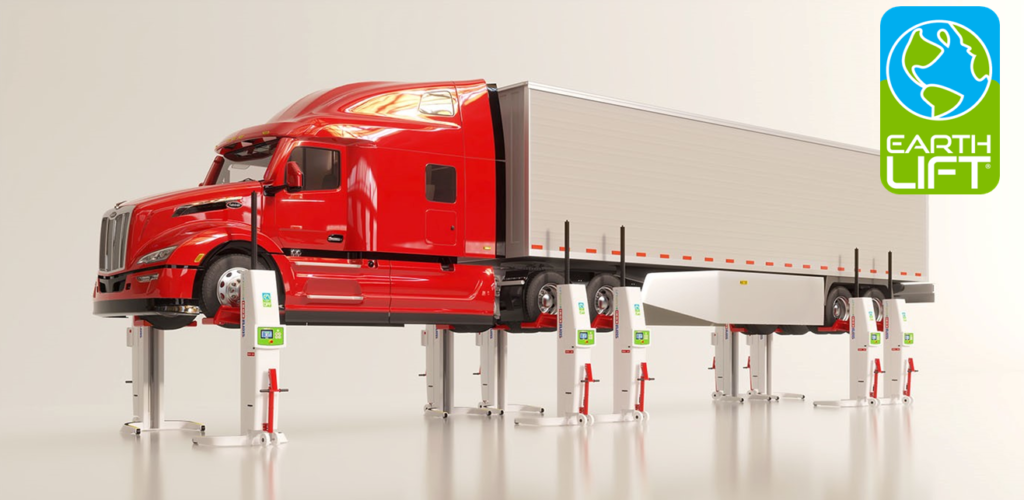 © Stertil-Koni
Nussbaum® is a high quality manufacturer of world-class automotive light duty lifts. It is well known for, and was, in 1985, the inventor of the legendary Double Scissor Lift – the JUMBO® and currently offers a complete range of game-changing light duty vehicle lifts. These innovative lifting solutions are the choice of many premium high performance automobile manufacturers worldwide.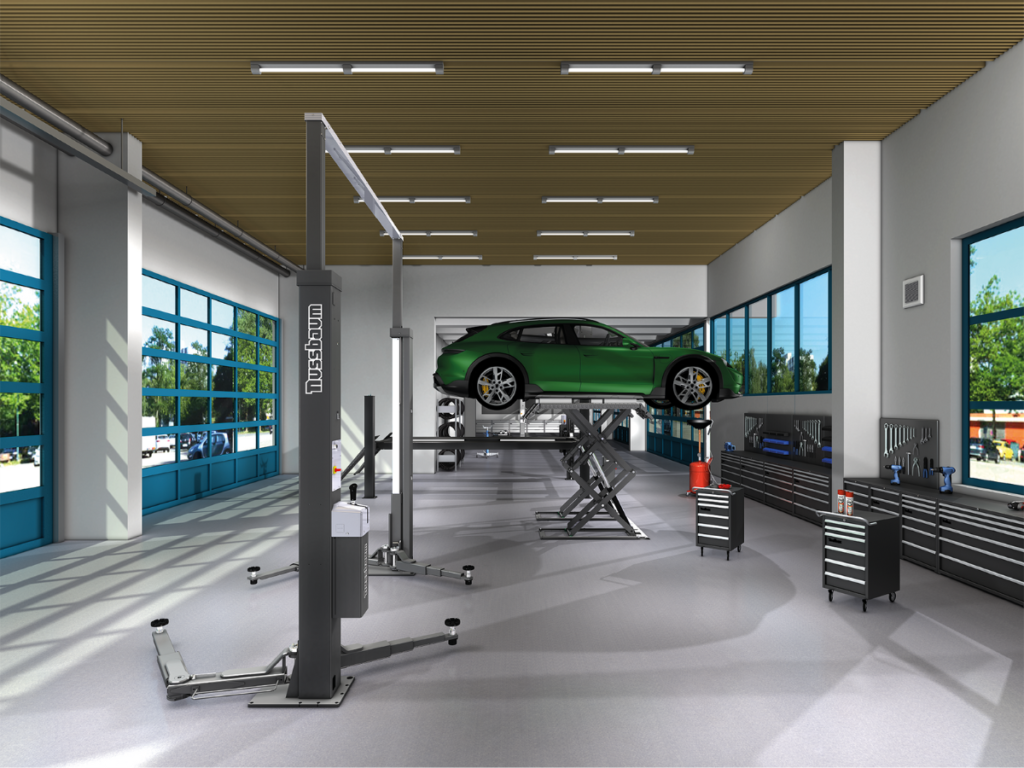 © Stertil-Koni
The Stertil Group welcomes Beissbarth management and employees who can be reassured that their heritage which was established 123 years ago and for which former generations have grown with passion and hard-work, are in good hands. The new owners, the Stertil Group, will further grow and nurture this heritage at the production facility in Munich. Mr. Gary Palmer will remain in his position as the Managing Director of Beissbarth in Munich.
"We are happy and proud to welcome Beissbarth. We see this well-established company of more than 120 years as a highly innovative valuable addition to the Stertil Group. Beissbarth alongside Nussbaum and Stertil-Koni will allow us to widen our presence across the industry and offer complete quality product solutions. Beissbarth's longstanding position in the vehicle service equipment market to premium class automotive global brands and is an excellent strategic-fit.
"Our long-term goal is to offer the maintenance, service and repair industry, as well as global OEMs, complete workshop equipment solutions that are adding value now, and are ready for the future and, in whichever technological direction, or directions the industry evolves. We look forward to pursuing the long-term strategies put in place by the Stertil Group and bringing our established businesses and these new businesses to the next phase in their development. As an enabler we are adapting our company group structure and I am happy to announce that Frank Scherer will take over the responsibility for all automotive related German entities – Nussbaum and Beissbarth."
"I am honoured with my new additional role and am delighted to welcome the Beissbarth Team as a new member of the Stertil Group family. As a continuation of our Stertil Group strategy of focusing on our customers and core competences within our group companies the enlargement of our group product offering towards electronic, software and data is an important guarantor for continuation of our successful path.
"Securing the individual companies DNA and therewith the companies' strength and cultures is key to us to make sure that our companies remain the specialists within their segments, having a clear view on their individual markets and customers under their well-established tradenames. We call it 'THE STERTIL WAY'. From a Nussbaum perspective we are looking forward to work together with our new colleagues at Beissbarth to develop best-in-class solutions for example for alignment systems – lifts and wheel aligners as well as other future orientated projects."
""For the last 123 years Beissbarth has been a valued and reliable partner with a long history of innovation from the bodywork and construction of carrosseries in its early days at the end of the 19th century (1899) and the first automobile factory in Bavaria. At the middle of the 20th century in the 1950s they developed new car balancing equipment.
"Now today in 2023, and a best in class portfolio of products, we are ready for the new opportunities that the Stertil Group can offer us for the automotive challenges of today, tomorrow and long into the future. I believe that Stertil Group and Beissbarth are an excellent fit both in terms of product and mentality. Now with Beissbarth, the Stertil Group adds a company with an internationally recognised iconic brand, loyal customer base, and an outstanding and future-ready product and service portfolio. Above all else, we have an outstanding team of dedicated and skilled employees. I speak on behalf of the management team and employees when I say we look forward to being part of the solid and financially stable Stertil Group that will further empower the Beissbarth brand, as well help support our growth for the next 120 years or longer!"
This article was originally published by Stertil-Koni.