The Stertil Group, part of Citadel Enterprises and located in Kootstertille, the Netherlands, proudly announces the acquisition as from 16th February 2022 of Nussbaum Custom Lifts GmbH and Nussbaum World Lifts GmbH, in Kehl, Germany.
This acquisition demonstrates the Stertil Group's commitment to the continued investment in providing world class vehicle lifting solutions to the vehicle maintenance, repair and service industries for both private and public workshops and OEM manufacturers around the world.
A Premium and Outstanding Combination of Best In Class Lift Manufacturers
This premium combination, each with expertise in their own segment, is a perfect match whilst being operated, managed and marketed separately under the brands – Stertil®-Koni and Nussbaum®.  Both companies will continue to distribute vehicle lifts through their existing and specialised distribution networks throughout the world. Both companies are market leaders⎯Stertil® in the heavy duty vehicle lifts segment and Nussbaum® in the light duty vehicle lifts segment.
Nussbaum is a high quality manufacturer of world-class automotive light duty lifts. It is well known for, and was, in 1985, the inventor of the legendary Double Scissor Lift – the JUMBO® and currently offers a complete range of game-changing light duty vehicle lifts. These innovative lifting solutions are the choice of many premium high performance automobile manufacturers worldwide. Nussbaum has a leading market position and supplies light duty vehicle lifts to workshops  around the globe.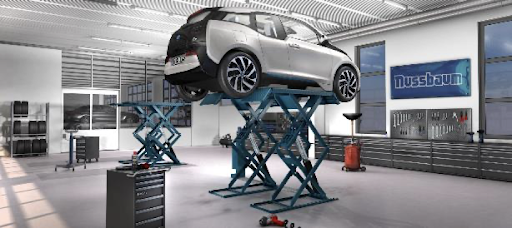 Stertil Group which markets its range of heavy duty lifts under the tradename Stertil-Koni is the global number one heavy duty vehicle lift specialist. Its complete range of innovative and best-in-class lifts is the preferred brand around the world for lifting any heavy duty commercial vehicle.
One of Stertil-Koni's range of differentiated and revolutionary heavy duty lifts is the regenerative wireless eco-friendly mobile vehicle lift —the EARTHLIFT®, used in workshops globally and operated using the revolutionary  ebright® Smart Control System.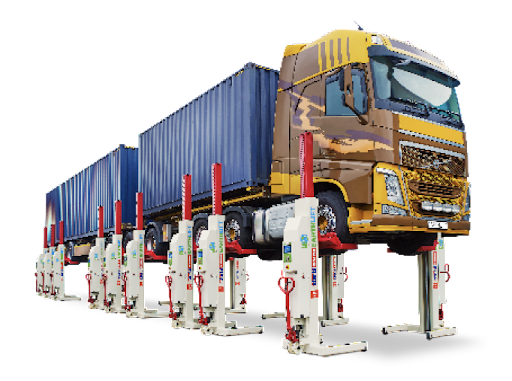 The Nussbaum family have the peace of mind that their heritage which was established almost fifty years ago and which has been grown with passion and hard-work are in good hands. The new owners, the Stertil Group, will further grow and nurture this heritage at the production facilities in Kehl. Frank Scherer has been appointed  as the Managing Director of Nussbaum.
"We are happy and proud to welcome Nussbaum to the Stertil Group which will be a valuable addition and will enable us to widen our presence across the industry and offer a complete vehicle lift selection. Nussbaum is a very reputable and excellent strategic-fit with a complete program of innovative lifts for its specialist market within the light duty vehicle segment. Stertil-Koni will continue to focus on providing innovative, differentiated heavy duty vehicle lifts maintaining its number one worldwide position as the specialist in heavy duty vehicle lifts.
"Nussbaum has a leading position in their home market Germany, as well as in many countries around the world. The headquarter and the two production sites are located in Kehl, Germany (just across the border from Strasbourg). Nussbaum has about 250 employees with an anticipated turnover in 2022 of €50 million. Both focused on providing the best possible lifting solutions within their respective and specialist segments and as separate distribution, production and sales organisations under their well-established tradenames and brands. This addition means that the Stertil Group grows substantially towards more than 750 employees worldwide and an annual turnover of more than €200 million. We look forward to pursuing the long-term strategies put in place by the Stertil Group and bringing both businesses to the next phase in their development."
"For about 50 years, Nussbaum produces lifts in Germany. It all started with my father Hans Nussbaum and his team right here in our headquarters in Bodersweier. Since then the Nussbaum story was a story of growth. Nussbaum became a globally recognised company with customers reaching from small independent workshops up to the world's biggest car manufacturers. Having an installation base of around 200.000 lifts worldwide, Nussbaum is proud of its history and heritage. My family and I are very happy with this new setup.
"We believe Stertil and Nussbaum are a perfect fit in terms of product and mentality. With Nussbaum, the Stertil Group adds a company with an internationally recognised brand, loyal customer base, a very good product portfolio and most importantly a fantastic team. The Nussbaum family wishes the team, the management and the new owner a successful start and a bright future."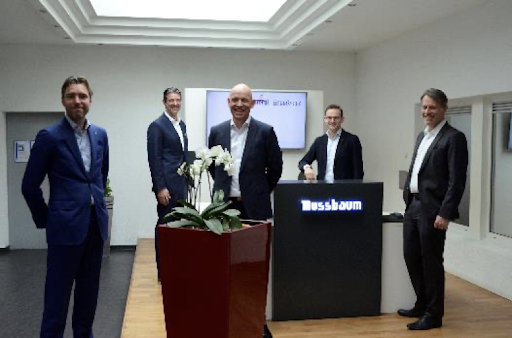 This article was originally published by Stertil-Koni.