Stratio, the predictive maintenance solution trusted by the world's largest transport operators, has published the ultimate guide for public transport operators about Predictive Maintenance.
This white paper demonstrates how reactive and preventative maintenance are still two inefficient processes when compared to Predictive Maintenance. It also provides further information on the benefits of predictive maintenance and context on how transport operators can leverage this technology to improve the quality of the service they offer.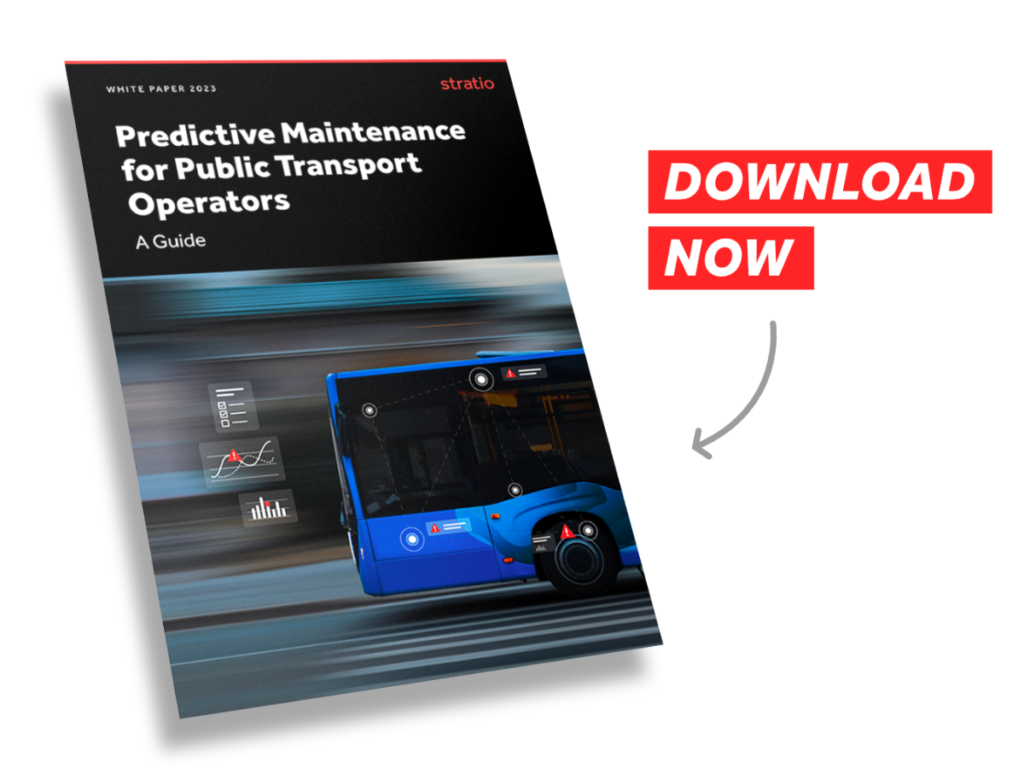 Lastly, the guide answers some of the most common questions public transport operators have when learning about this topic.
To learn more on predictive maintenance and what it can do for your business access the white paper by clicking here.
This article was originally published by Stratio.