The 26th edition of the world's largest trade fair for buses and coaches, Busworld Europe, took place in Brussels from 7 to 12 October.
On an exhibition area of 75,000 square metres, 526 exhibitors from around 38 countries presented their products and innovations.
TSL-ESCHA and MAFELEC presented their joint product portfolio. In addition to holistic solutions for the bus sector, such as door opening push buttons and door control units, the HST and M360 hand rail buttons series in particular attracted great interest among the trade fair visitors. The varied functions of the hand rail buttons series are designed to meet individual customer requirements and to offer passengers optimum comfort.
In addition, numerous products, such as the PK52 push-button and the LS door light strips, were represented in the buses of the co-exhibitors. This showed the strong presence and the great demand for the products of TSL-ESCHA and MAFELEC.
A special highlight during the fair was the brunch at the joint booth. Visitors had the opportunity to meet with the TSL-ESCHA and MAFELEC trade fair team over delicious snacks.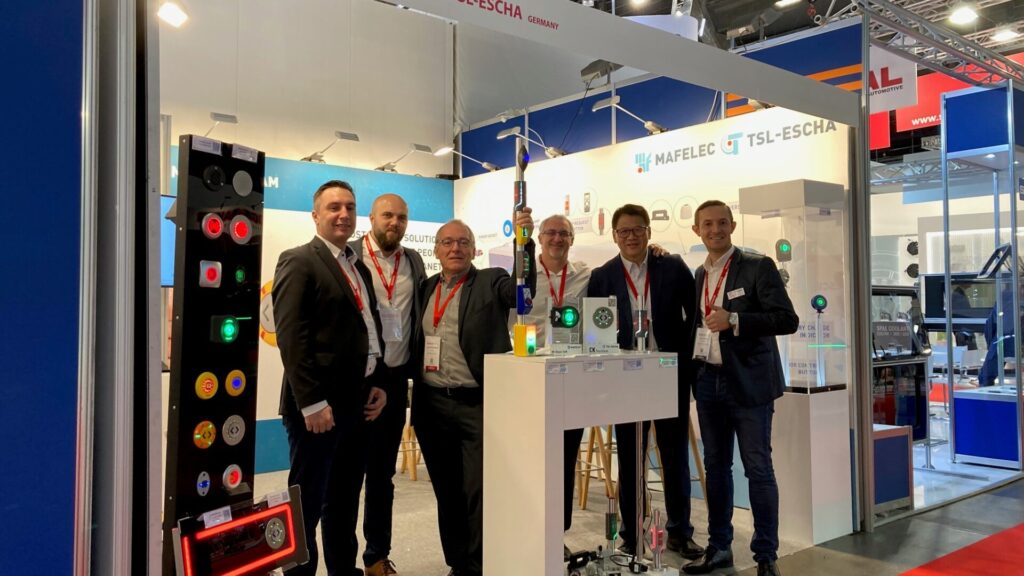 In retrospect, the fair provided an ideal platform to exchange ideas on a global level and to further strengthen our positioning in the industry. We are already looking forward to the next Busworld.
This article was originally published by TSL-ESCHA.