TSL-ESCHA's door opening push button PK52 is now available for installation in glass doors of buses and trains.
San Francisco (USA), Calgary (Canada), West Midlands (UK), Stockholm (Sweden), Hamburg (Germany), Minsk (Belarus), Moscow (Russia) – PK52 door opening push buttons are spread across the globe in a wide range of vehicles. For a decade, vehicle and door manufacturers have relied on the proven push button series from TSL-ESCHA. The latest project has been up and running in Bremen in northern Germany since fall of 2020. It is a special one, because the new double-sided PK52s for glass doors are in operation for the first time in the latest generation of vehicles from transportation operator Bremer Straßenbahn AG (BSAG). TSL-ESCHA has developed two new construction types for glass installation: with double-sided function (inside and outside push button) and with single-sided function (outside push button and inside with blind cover).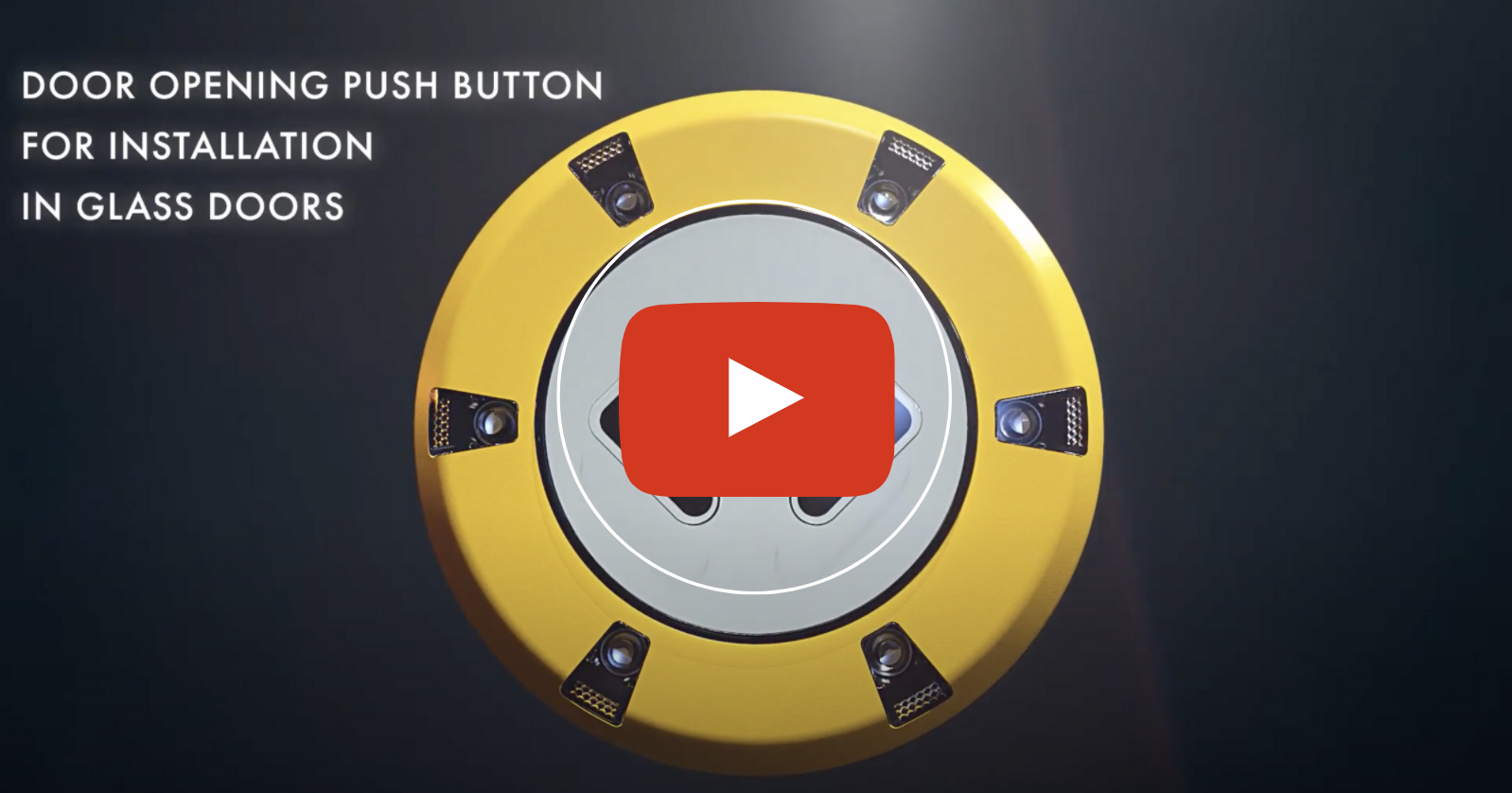 The special highlight: Thanks to the movable cable cover, the new spacer ring can be easily adapted to different door profiles, thus compensating for tolerances and gap dimensions. The cable covers are available for five different angles for adaptation to the respective door profiles.
Another special feature: TSL is the only manufacturer to offer a push button for glass thicknesses from 4 to 14 millimeters. The PK52 stands out on the push button market due to its large active touch surface and small installation dimensions.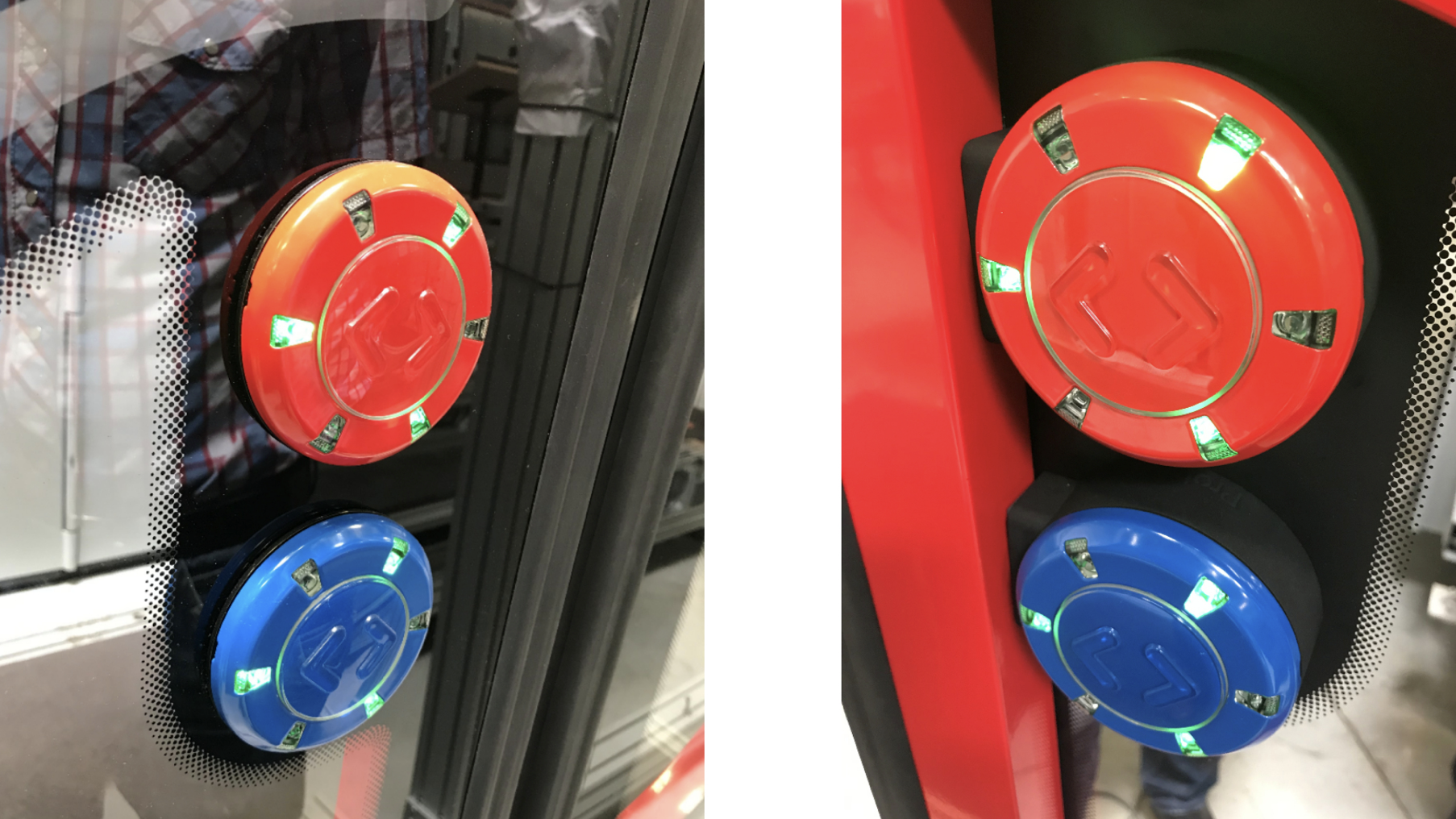 © TSL-ESCHA
The new design of the spacer ring facilitates assembly by pre-fixing the push button, as the outside push button is held by this element during installation. Inside and outside push buttons are connected to each other via an electrical interface. If necessary, the inside and outside push buttons can be exchanged separately.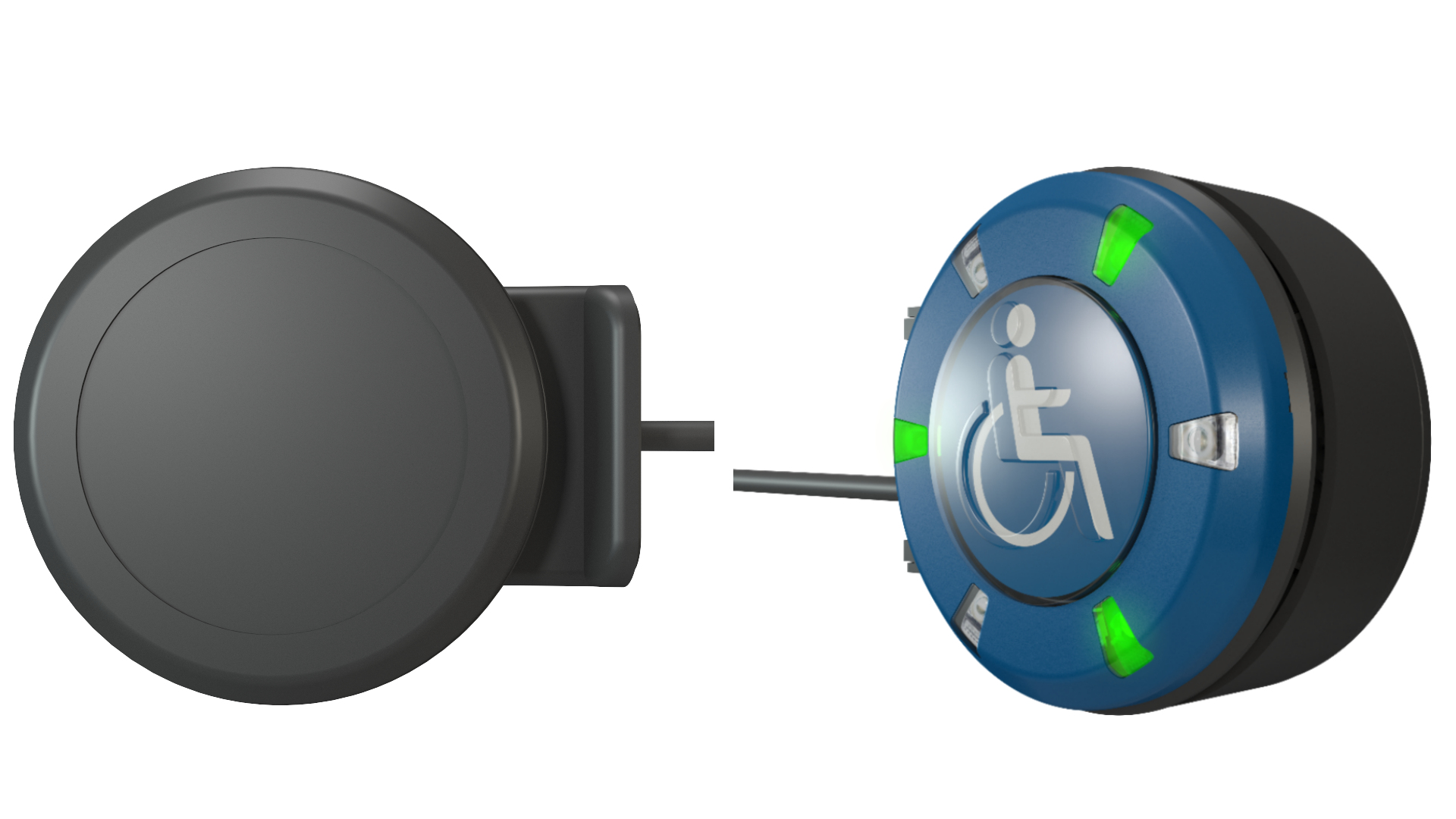 © TSL-ESCHA
For more than 30 years, TSL-ESCHA develops, manufactures and distributes customized door opening push buttons, signal devices and LED light solutions for the railway industry. More than one million push buttons have already left the production facilities in Halver in Germany. Superior technology, including millions of safe switching operations under tough operating conditions, fast implementation of customer requests and excellent service make TSL-ESCHA the leading manufacturer in the industry. TSL focuses on products that are tailored to the individual needs of its customers. Solutions are developed closely with the customer in personal conversations with the TSL-team. The company keeps pace with the times thanks to further developments of existing product series and of course new exciting innovations.
The new double-sided PK52 for installation in glass doors of buses and trains is the perfect addition to the popular push button series. This impresses with its very good lateral recognition of the status displays and its haptic push button feedback as well as with an optional, acoustic orientation signal.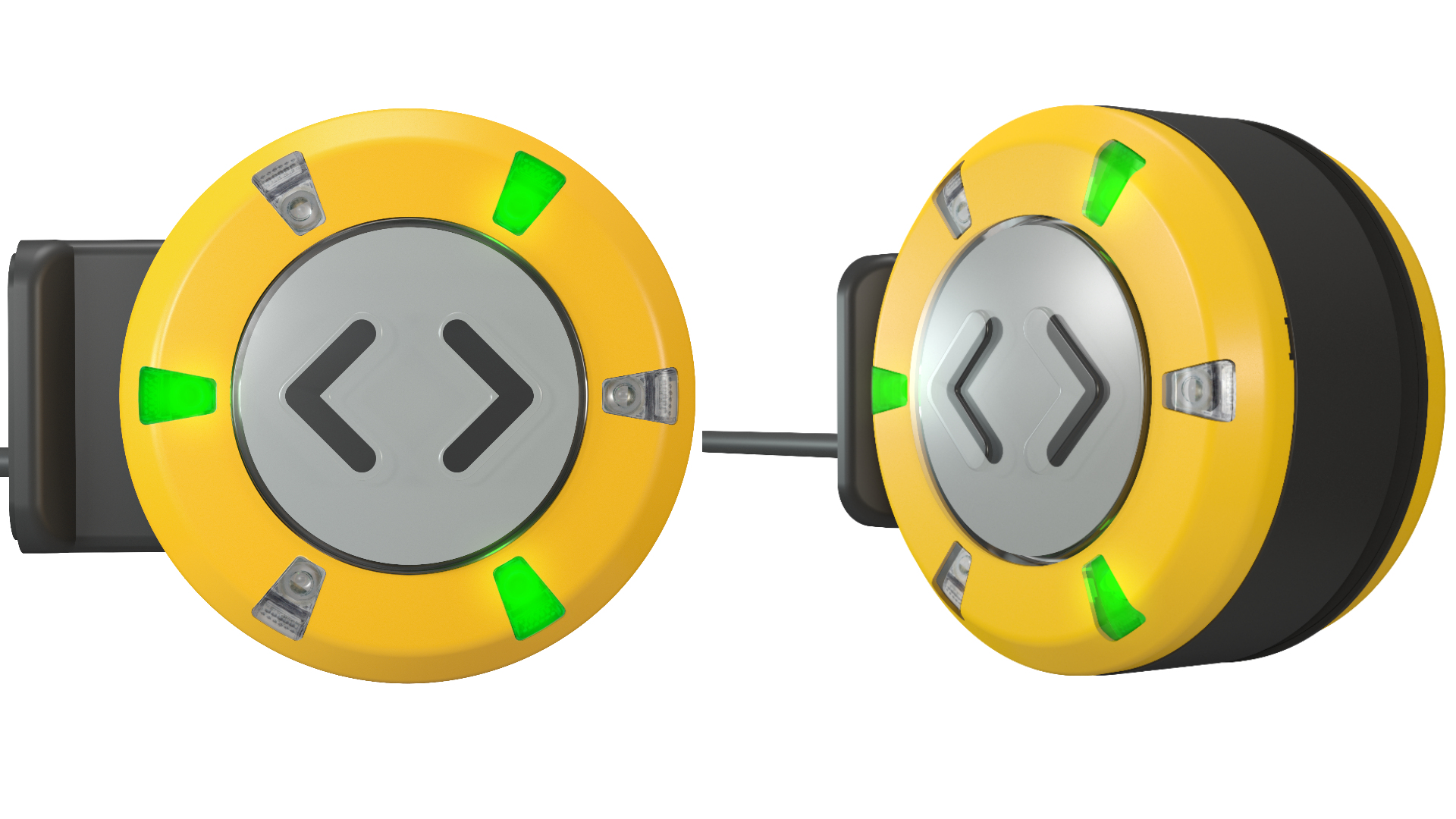 © TSL-ESCHA
The PK52 push buttons of TSL can be individually adapted to doors and the vehicle design. A total of 77 new trams will make local transport in the city of Bremen more attractive and modern by 2023. The PK52 supports passengers in getting on and off the tram safely.
The world tour of the PK52 continues: In the future, the popular door opening push button will be used in the new streetcars in Tampere (Finland), which will be officially inaugurated in August 2021. In Perth and New South Wales (Australia) PK52 push buttons are also in use in vehicles starting from 2022 onwards. And many more to follow around the globe.