The UK government has confirmed that it is reallocating 150 million GBP of HS2 funding to enhance bus services in the North and Midlands.
This investment complements the news that the 2 GBP single bus fare cap will now be extended until December 2024 across the UK.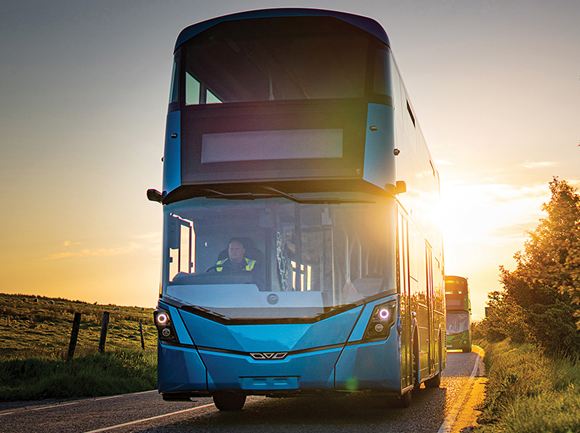 The recently announced funding marks the first allocation of a 1 billion GBP investment into bus services across the North and Midlands as part of the government's Network North Plan.
Prime Minister, Rishi Sunak said:
"Today's announcement marks the start of the Network North plan coming into action. We're backing buses with one of the biggest ever support packages and keeping bus fares down to ensure the country's favourite means of transport is more affordable for millions of people.
"This government is taking the right long-term decisions to deliver on our vision for a fairer and improved transport system by investing billions back into the transport projects that matter most to people and their communities."
Local authorities will work in partnership with operators to decide how best to use the funding, which is enough to support up to 25 million miles of new bus services across the North and Midlands.
Initiatives may include the reintroduction of evening services, frequency increases, or the launch of new routes or a Demand Responsive Transport service to improve connectivity in rural areas.
Transport Secretary, Mark Harper said:
"Buses are the most popular form of public transport, which is why we are continuing to back our buses with record high levels of funding – supporting vital bus services and offering affordable travel for passengers.
"This increase in funding to deliver more reliable, frequent and affordable local bus services – and to extend the £2 bus fare cap – has only been possible with the redirected HS2 funding secured by this government making the right long-term decisions for a brighter future."