Transport for London (TfL) has awarded a contract to Go-Ahead London to operate the city's final Superloop route through the Silvertown Tunnel.
Under this contract, Go-Ahead London will run electric buses on the SL4 route as part of the capital's express Superloop bus network in outer London.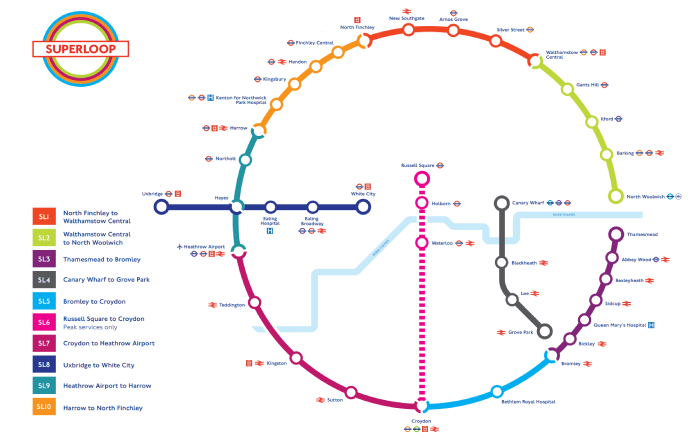 This route will complete the Superloop network once the Silvertown Tunnel opens in 2025, running between Canary Wharf and Grove Park.
The new SL4 buses will feature larger wheelchair and buggy areas, panoramic roofing on the upper deck, USB phone chargers and new LED display screens for travel information.
Louise Cheeseman, TfL's Director of Buses, said:
"We're pleased to announce Go-Ahead London as our operator for these two electric bus routes serving the Silvertown Tunnel when it opens in 2025. The SL4 and 129 will significantly improve public transport links in the southeast London area, connecting customers to the rest of the capital. We look forward to continuing to work closely with Go-Ahead London in the next two years so we can jointly provide the best service we can for our customers."