Transport for London (TfL) has announced that it will begin construction on its Kingston Cromwell Road bus station from 28 August to modernise the facility and improve accessibility.
This work aims to strengthen Kingston's bus network and improve the passenger experience, while also enhancing the site's sustainable credentials.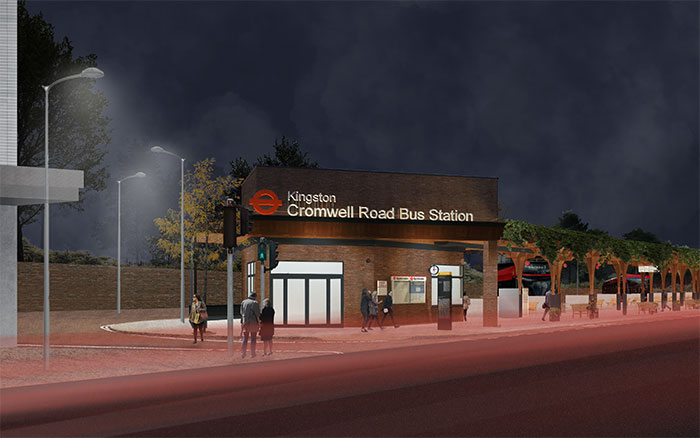 This is the station's first redevelopment project since it opened in the 1990s. It will be carried out by TfL in partnership with the project's contractor, VolkerFitzpatrick and the Royal Borough of Kingston.
"We're determined to make it even easier to use public transport in the capital and our work to transform Cromwell Road bus station is a key part of our plans to strengthen the network in Kingston. The new state-of-the-art bus station will be a significant improvement on the existing station and I'd like to thank people in the area for their patience as work is carried out."
The upgraded site will be more energy efficient and will offer improved safety and accessibility features. This will help improve operations as the number of customers travelling through the station continues to increase.
Specific features will include:
Two better connected, accessible bus stops
An accessible customer information office
Improved live information screens at both ends of the station
A new canopy over the customer waiting area
A wider passenger island
New fully accessible toilets
Two new retail spaces
Improved accommodation for TfL staff and bus drivers
The redevelopment will also incorporate several environmental and safety features including green canopies, a sustainable urban drainage (SUDS) system, solar panels and LED lighting.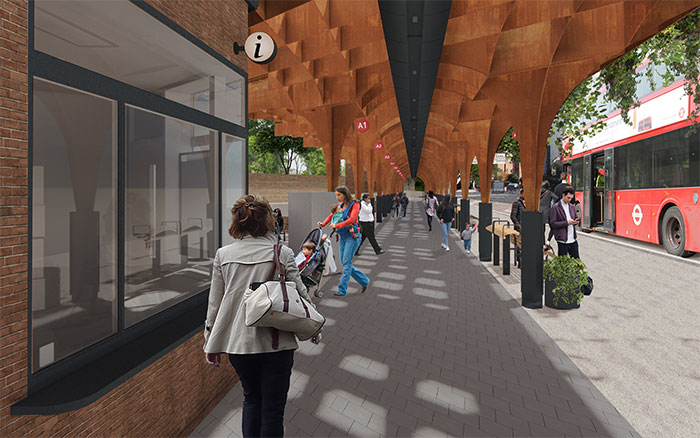 © Transport for London
While construction is carried out, buses will not stop within the station. Two new temporary bus stops with shelters will be constructed to the east of the bus station on Cromwell Road and the bus lane will be extended to minimise impacts to journey times.
"As the local train lines were designed just to travel to central London and back, buses are the only public transport system in the borough which really serves the locality. Cromwell Road bus station is essential for many residents to access the business, education, shopping and culture activities in Central Kingston. It is also an important interchange for many radial bus services and the nearby train station.
"Kingston Council welcomes the investment in new facilities to improve passengers' experience and accessibility and we appreciate that this will cause disruption to our residents in what is a very busy part of the road network."
More than 95 percent of Londoners currently live within 400 metres of a bus stop, enabling them to benefit from unlimited journeys within an hour for 1.75 GBP.
The Mayor of London and TfL are now committed to further enhancing this network and supporting more Londoners in travelling more sustainably.
The Mayor has consequently also announced plans to establish the city's Superloop network, which would circle London and connect to town centres, including Kingston.