Stagecoach will introduce the UK's first all-electric city bus networks in Inverness and Perth from the end of 2022 and early 2023 respectively.
The 13.9 million GBP investment in 38 new all-electric buses is partially funded by the Scottish government's Zero Emission Bus Challenge Fund (ScotZEB), which aims to support Scotland's target to achieve net zero by 2045.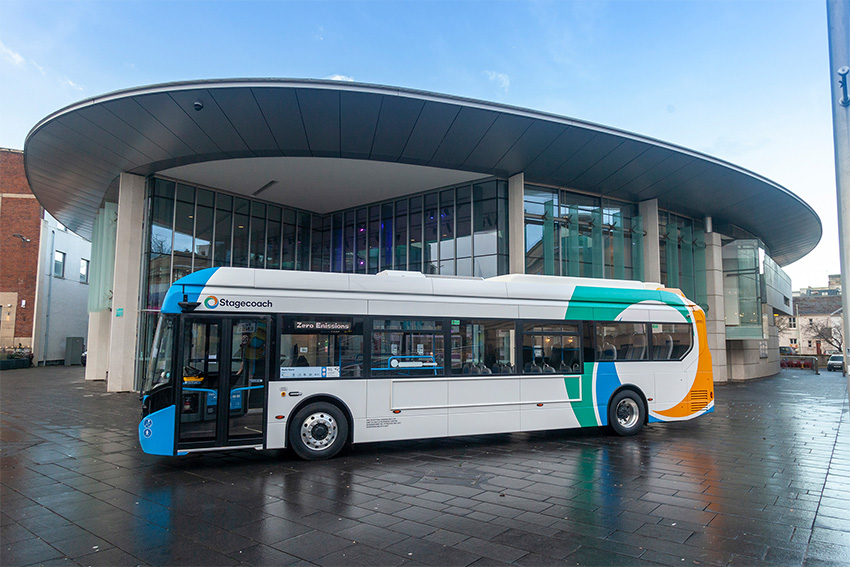 "As part of our drive to target a net zero UK bus fleet by 2035, we are excited to be announcing our plans to deliver the UK's first all-electric city bus networks, building further on the investment made in new zero emission buses in a number of places in the UK.
"One of the quickest ways local people can help deliver net zero is by switching from cars to buses, as well as walking and cycling more. We look forward to continuing to work in partnership with the Scottish Government and local transport authorities on measures to deliver more priority for bus passengers, more reliable services, simpler ticketing and the best value fares."
The new electric buses will operate on routes previously served by diesel vehicles to help lower emissions in the two Scottish cities.
The 9.1 million GBP investment in Inverness will see a fleet of 25 new electric midibuses introduced from late 2022 on routes 1–9.
Meanwhile, the new electric buses in Perth will be deployed in early 2023. The 4.8 million GBP fleet will consist of 13 buses, including seven single-decker units, five midibuses and one double-decker. They will add to the fleet of nine zero emission buses (ZEBs) introduced in the city in December 2021.
"I'm pleased that Scottish Government investment continues to rapidly transform bus fleets across the country.
"This latest announcement from Stagecoach is welcome, and is fantastic news for everyone who lives in, works and visits Inverness and Perth. Not only will these new buses help reduce transport emissions and respond to the climate emergency, they will improve local air quality too."
Stagecoach is also deploying new zero-emission buses in other regions of Scotland, including Aberdeen, Ayr, Dunfermline, Kirkcaldy and Kilmarnock as part of Scotland's pathway to operating a zero-emission bus sector.