ViriCiti and Sileo Partner up to Offer Sileo Customers Top-Class Telematics and Customer Support
ViriCiti, the market leader in telematics for electric vehicles in Europe and North America, and Sileo, a manufacturing pioneer of highly efficient battery-electric buses for public transport vehicles, announce that they have signed a partnership agreement to equip all Sileo vehicles distributed in Central Europe with ViriCiti's telematics system. This system was already integrated into the first vehicles last month.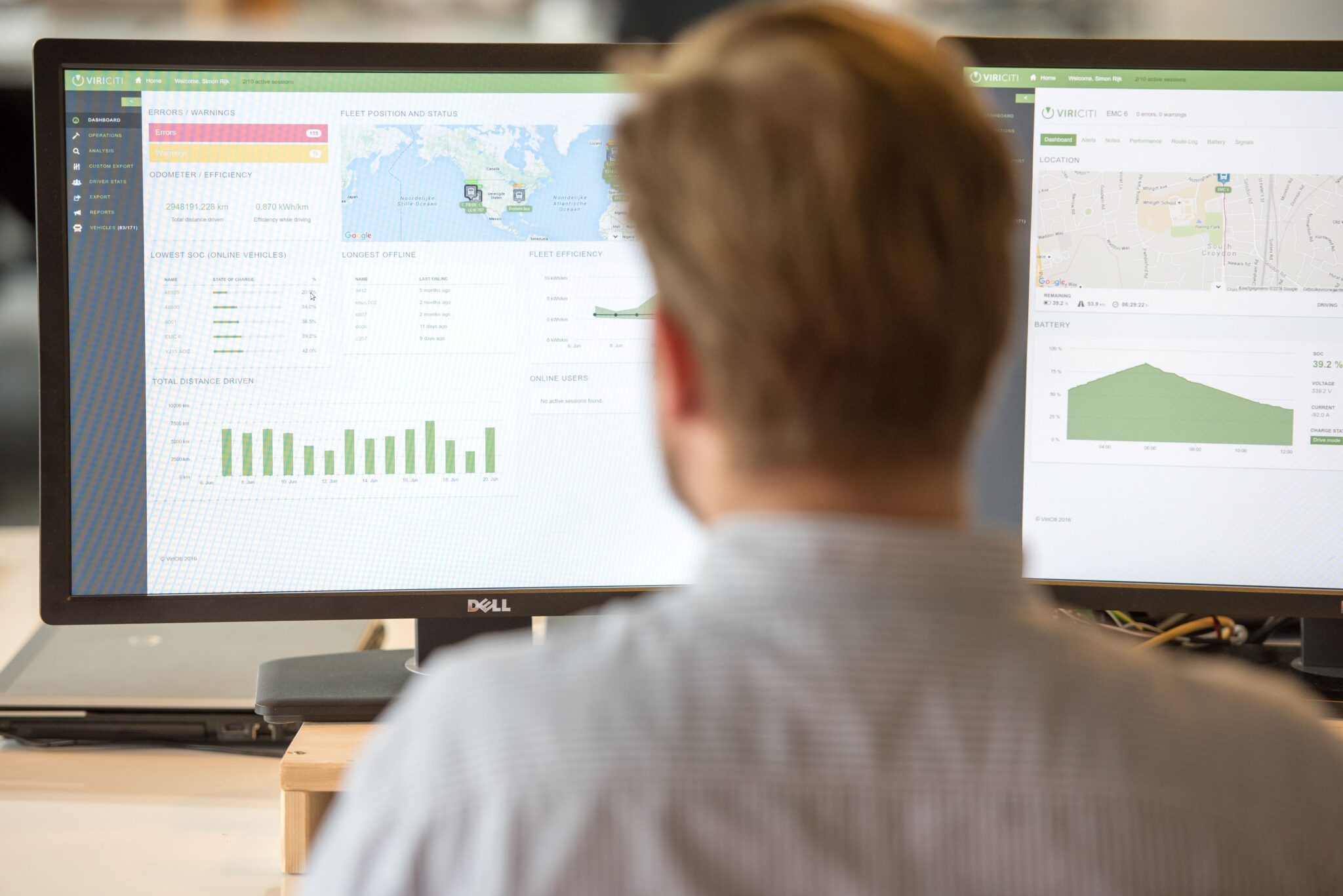 Powerful AI-Powered Telematics
Sileo's product range covers all battery-powered vehicle types customarily used for public transport – from midi buses to articulated buses. With ViriCiti's best-in-class telematics system pre-installed in their electric buses, Sileo now offers its customers a tool to centralize their operation, increase efficiency and transparently display the range. The customers can also benefit from ViriCiti's top-rated customer support.
"Telematics solutions are becoming imperative for getting the best out of electric fleets. We're happy to now support Sileo with our end-to-end telematics platform, that will surely help Sileo customers get new insights into their fleet and optimize their operation."
Thanks to its open architecture based on API connections, ViriCiti is able to enrich vehicle and charger data with both static data, such as route data, as well as dynamic data, coming from ITCS, CAD-AVL, Depot Management and other systems. This unlocks unique opportunities for Sileo users, ranging from Smart Charging to Smart Driving.
"Together with ViriCiti, we want to take data analysis in AfterSales to a new level. Reacting earlier, predicatively perceiving anomalies in order to offer our customers optimized availability. That is our claim, which is why we are looking forward to the cooperation with ViriCiti."
About ViriCiti: ViriCiti started in 2012 with a focus on electric buses and trucks, and is now the market leader in electric fleet telematics for public transit in North America and Europe, with over 3500 buses and chargers connected to its platform. In 2020, ViriCiti launched the largest Smart Charging project in the world, outside of China. ViriCiti has integrated with a number of charging station manufacturers, including Tritium, Proterra, ABB, Siemens, Heliox, and many more. Also, the ViriCiti solutions are used by more than 200 fleet operators and OEMs worldwide, including trailblazing public transport agencies such as BVG, Keolis, Toronto Transit Commission (TTC), New York MTA, LA DoT, and Transdev.
About Sileo GmbH: Sileo GmbH, based in Salzgitter, is a pioneer in the development of highly efficient battery-electric buses for local public transport. The company has a track record of more than 30 years in mass manufacturing of commercial vehicles for international markets. Sileo's product portfolio includes all common vehicle sizes for municipal public transport (midi to double-articulated buses) with a fully electronic drive system.
This article was originally published by ViriCiti BV.