CDC Hybrid Buses Zone-in on Zero Emissions on Melbourne Streets
CDC Victoria are pleased to announce that our locally built Volvo hybrid (self-charging electric) fleet are in the midst of being fitted with technology to make Victoria's public transport network an even greener, more sustainable network following the launch of Volvo's Zone Management system.
The technology innovation allows our existing hybrid fleet (the largest in Australia) to achieve zero emissions in designated zones not only improving the passenger experience for commuters in Melbourne, but also for pedestrians and outdoor diners.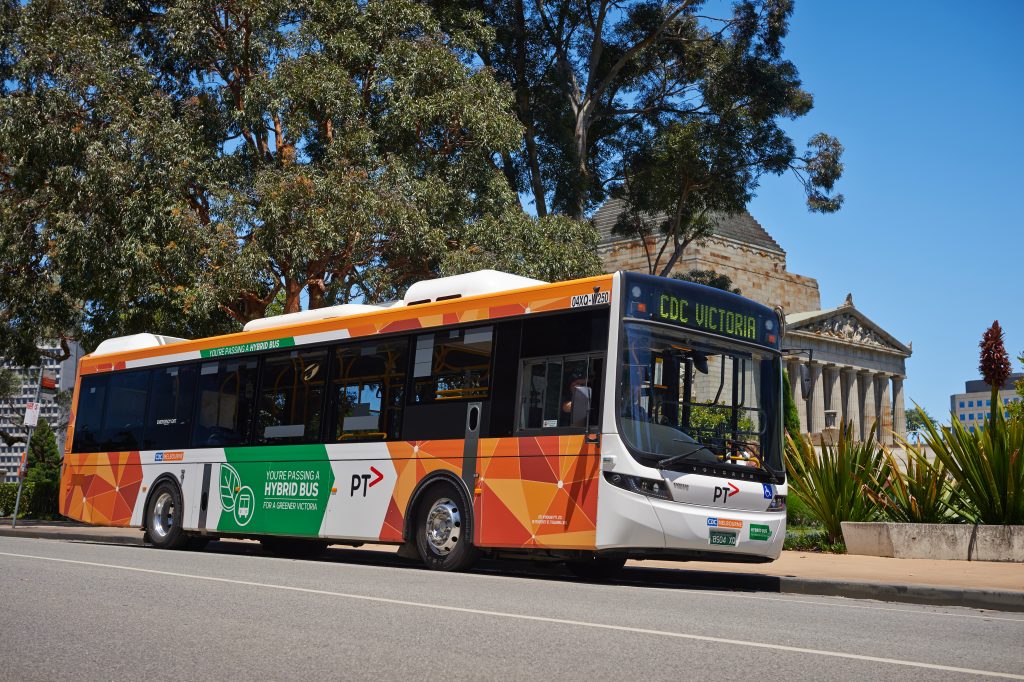 Victoria's Minister for Public Transport – The Hon. Ben Carroll took time out to trial the new technology on board our Hybrid fleet recently.