The Washington Metropolitan Area Transit Authority (Metro) is adding automated cameras to buses to keep unauthorised vehicles out of bus lanes and bus stop areas.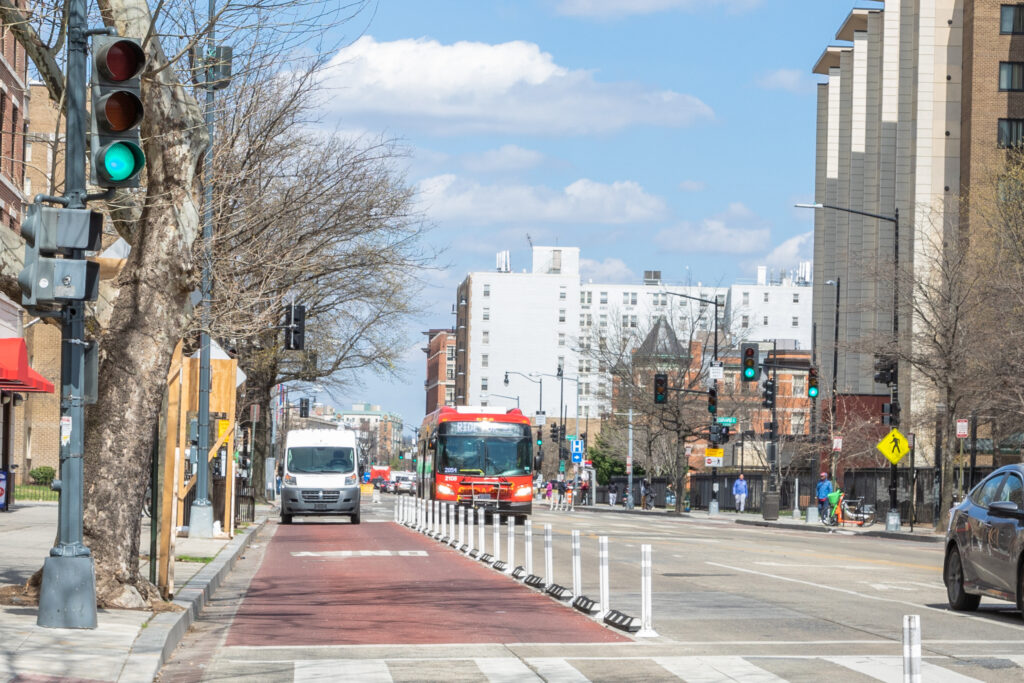 This Clear Lanes initiative is modelled after similar automated bus lane enforcement (ABLE) programmes, such as those in San Francisco and New York City.
However, with this deployment, Washington Metro will become the first US transit agency to use automated camera technology to also enforce bus stop zones.
The use of ABLE camera systems has been shown to deter motorists from driving or parking in bus lanes in order to improve the reliability of transit services. This initiative therefore aligns with Metro's Better Bus programme to deliver improved services for its customers.
"For people to use buses, we need them to be faster and more reliable. That can't happen if cars are blocking the bus lanes that are supposed to keep buses moving, Bus stop zones are equally important to keep clear so that buses can pull up to the curb so customers of all abilities have a safe way to board or exit."
Under the Clear Lanes programme, Metro has contracted Hayden AI to install cameras on 140 buses operating on 31 routes with bus-only lanes. Encrypted video and photos from these automated cameras will be sent directly to the District of Columbia which will handle the review, issue citations and collect fines.
Metro is investing 4.6 million USD in this deployment to help improve bus services and encourage more people to travel on public transit. This will complement additional initiatives such as the construction of new bus-only lanes throughout the District.
"We are investing more than $100 million in our Bus Priority Program, building a network of bus lanes that will create a more equitable, better quality of life for people across the Distric. Over the next six years, our vision is to have 120-lane miles of bus-only lanes that connect our neighborhoods and bring people to jobs, kids to schools, and families together."