Bus lanes are a key way to make public transportation a more attractive alternative to private mobility, allowing buses to bypass congested traffic. However, motorists who do not abide by the related laws can cause significant delays by parking or pulling over in the lanes or bus stops.
In 2017, the National Capital Region Transportation Planning Board published a study outlining the best practices for successfully implementing bus lanes. The study highlighted that some level of enforcement, either through police or automated enforcement, would be necessary to limit bus lane violations and improve their effectiveness.
As police enforcement is costly on financial and human resources, many cities could benefit from installing automated enforcement.
Traditionally, automated enforcement monitors compliance through the use of fixed lane cameras that detect and record violations. For example, several local authorities across the UK currently use fixed bus lane enforcement cameras to issue fines to motorists who illegally use bus lanes.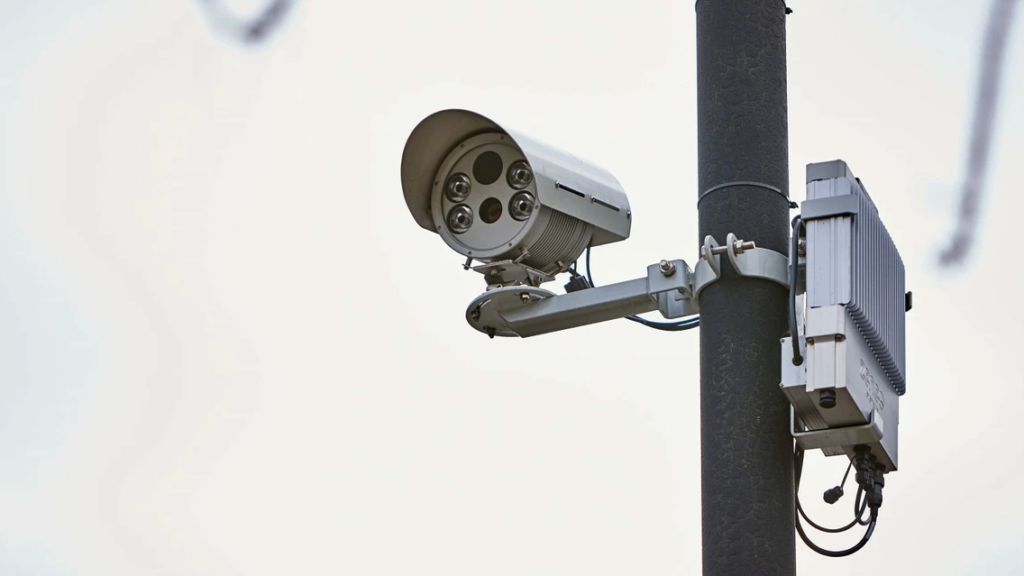 However, to cover a large area, cameras are required at regular intervals, resulting in timely and expensive infrastructure demands. To overcome these challenges, automated bus lane enforcement (ABLE) camera systems could be deployed on in-service buses to record violations and increase compliance. 
For example, in December 2019, Yunex deployed New York's first mobile enforcement solution on behalf of Siemens Mobility in a proof-of-concept pilot, which reportedly resulted in a 17 percent increase in speed for MTA buses along the city's dedicated lanes.
Following this success, MTA recently partnered with Hayden AI to install 500 of its ABLE camera systems on New York buses. By deterring motorists from blocking the lanes, this technology aims to help the city optimise the benefits from its ongoing investments in constructing more dedicated lanes along key bus routes. 
These AI-powered cameras monitor all traffic violations, including the improper use of bus lanes, while also collecting geospatial data to create a digital twin of the bus route and the surrounding city. This data can enable transit operators to identify key patterns and demands and determine the most effective areas for implementing future bus lanes, stops and services. 
"Curbsides are currently becoming more and more congested, slowing buses down by up to 50%. This will deter people from riding the bus, thereby increasing congestion and pollution. To improve on-time bus arrivals, transit agencies have to be able to enforce bus lanes, otherwise they just become parking lots. ABLE cameras are an effective means of accomplishing this and improving bus speeds while also collecting invaluable metadata."
Despite these benefits, US legislation is acting as a barrier to transit agencies wishing to deploy such technology. Current regulations often only allow for static enforcement cameras and are mostly used for speeding and red lights. These regulations need to be updated to enable the use of on-vehicle ABLE technology to monitor bus lanes. Furthermore, as a city's police department or parking enforcement team is typically responsible for issuing tickets, it is necessary for the transit agency to co-ordinate closely with the relevant authority.
During a CoMotion LIVE panel discussion earlier this year, Joshua Schank, former chief innovation officer for LA Metro explained that Los Angeles was faced with several of these barriers when trying to regulate a key bus lane on Wilshire Boulevard. Before Metro could use bus lane enforcement cameras, the agency had to collect extensive data on the delays caused by motorists and work with municipal partners to change local legislation. 
A key concern of this request was the issue of privacy in using automated enforcement cameras. However, Metro argued that it was not equitable to prioritise the privacy of motorists who are illegally using dedicated lanes over the mobility needs of those riding the bus. 
"To delay a busload of 50 people who are low income, because of privacy concerns about cameras on the Mercedes that's pulling over to get a cup of coffee was a pretty stark contrast that we were able to present in hearings in Sacramento that eventually got us over the hump and got that legislation passed."
Thanks to LA Metro's persistence, the agency will now be able to release a request for proposals (RfP) to source an enforcement technology that can improve bus travel times within dedicated lanes and thus hopefully encourage more people to use the bus. 
Indeed, although implementing bus lanes is an effective means of improving service reliability, that is only true if the bus lane is not blocked. It is therefore equally important to ensure transit agencies can monitor and enforce legislation to optimise the benefits of such infrastructure.
Governments must consequently work to support transit agencies and remove restricting legislation that prevents bus operators from leveraging available enforcement technologies to benefit their passengers.