Oando Clean Energy Limited has taken delivery of the first Yutong electric buses for the Lagos Metropolitan Area Transport Authority (LAMATA) in Nigeria.
The rollout of these vehicles will commence the proof of concept phase of the city's Sustainable Transport Initiative, which aims to support Nigeria in achieving net zero emissions by 2060.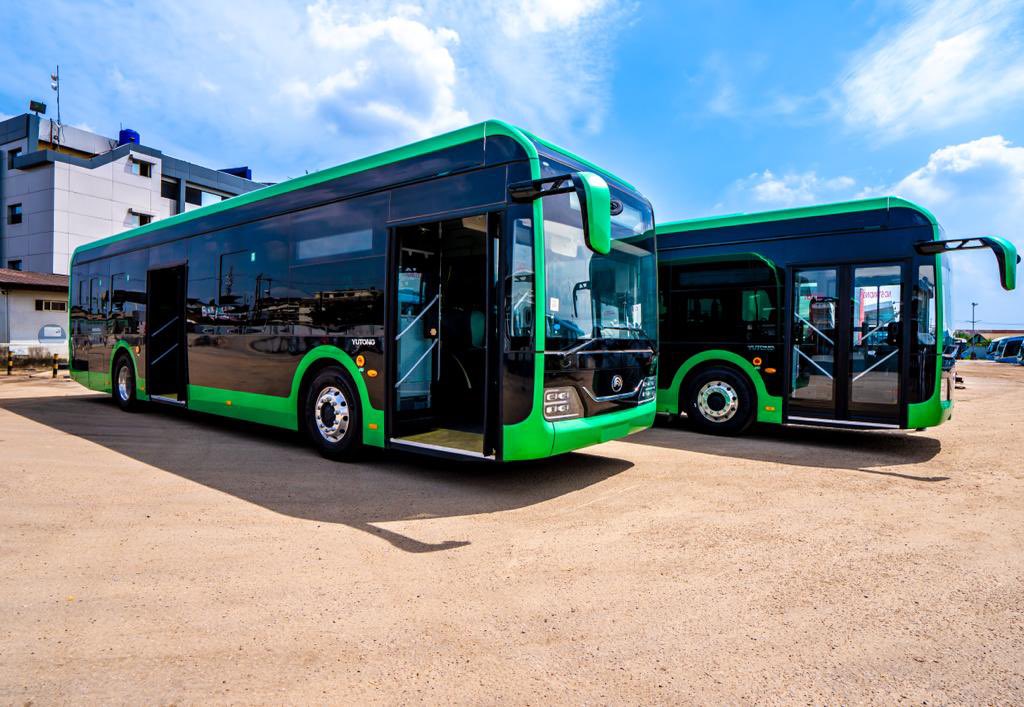 Under this initiative, over 12,000 Yutong electric buses will enter service during the next 7 years. This will transition the current combustion buses to those with electric drives, first in Lagos State and then across the rest of Nigeria.
"This is a watershed moment for Yutong. It's our first delivery of electric mass transit buses in Sub-Saharan Africa and the first step in the large-scale deployment of an electric-powered public road transport system in Nigeria. We are excited to be embarking on this journey in partnership with Oando, an organization with a history of stellar performance in the energy sector and are hopeful to see a quick turnaround in our joint plans to advance all facets of the country's transition to eco-friendly vehicles."
In addition to the new electric buses, which are equipped with air conditioning and Wi-Fi, OCEL has also taken delivery of the charging stations and spare parts to ensure their effective operation.
In the medium to long term, this rollout is expected to deliver improved air quality and enhanced public health, while also enabling the employment of at least 3,000 new drivers and an additional 2,000 workers to support bus maintenance.
"This is a pivotal moment for Lagos State and the country at large. The development of a sustainable transport ecosystem is much more than the deployment of electric vehicles; it's about reducing the carbon footprint of the seven million public transport commuters and positively impacting the socio-economic indices surrounding transportation.
"The EV infrastructure, built to facilitate optimal efficiency of the buses, will form the artery of tomorrow's EV utilization in Nigeria by providing charging stations, servicing, spare parts, skills development, and knowledge transfer. For us at OCEL, Lagos State is only the beginning, we look forward to replicating this model nationwide through strategic partnerships across the public and private sectors."