The UK's Zero Emission Coach Taskforce (ZECT), led by the Confederation of Passenger Transport, has released a report illustrating the requirements for maintaining affordable long-distance coach travel when new diesel vehicles are phased out in 2040.
As part of a National Zero Emission Coach Strategy, the report argues in favour of increased use of low-carbon fuels in the short term and more charging infrastructure for electric and hydrogen vehicles for the long term.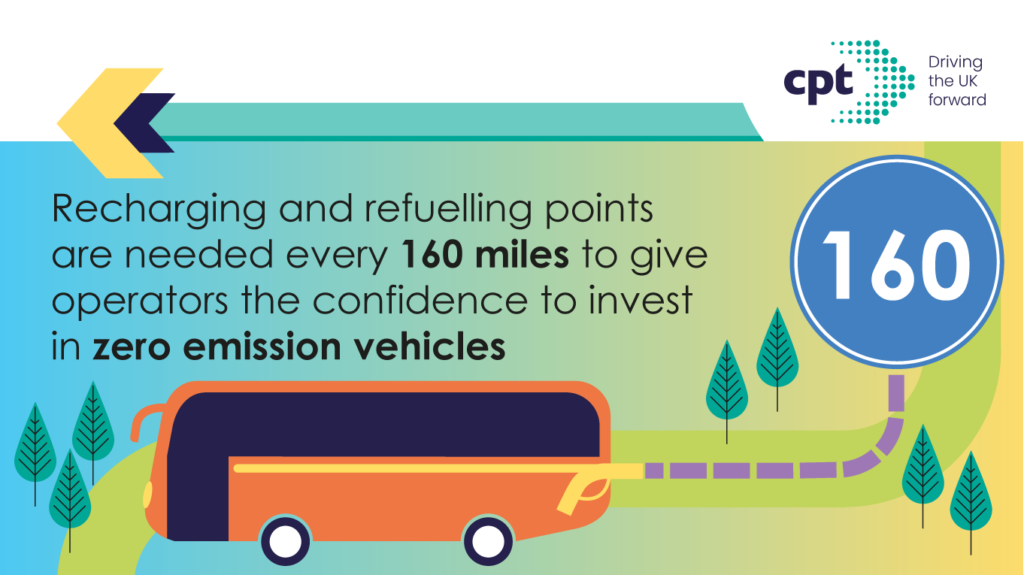 The Coach Route Map to Destination Zero report outlines how, with government support, the industry could achieve its decarbonisation goals and successfully transition to zero-emission at tailpipe coaches by 2050.
"Our report reveals that coach operators are wholly committed to decarbonising their 27,500 strong fleet in time for Net Zero targets.
"We've identified simple and value-for-money solutions that include legislation changes on vehicle weight loads, tax incentives to encourage low carbon fuel use until zero emission technology becomes more viable, as well as incorporating coaches into zero-emission Government funding already committed to cars, vans, buses and HGVs.
"We look forward to working with the Government on a National Zero Emission Coach Strategy, so that operators can continue to provide the wide range of vital services for their passengers in a carbonless future."
The Confederation of Passenger Transport states that the coach sector currently contributes 14 billion GBP to the UK economy each year, and in 2019, it was responsible for 23 million visits to key tourist locations.
The phasing out of new diesel vehicles by 2040 will affect 27,500 coaches. However, the report argues that low-carbon fuels will be needed in the short term to sustain long-distance coach trips until zero-emission technology becomes more readily available and affordable.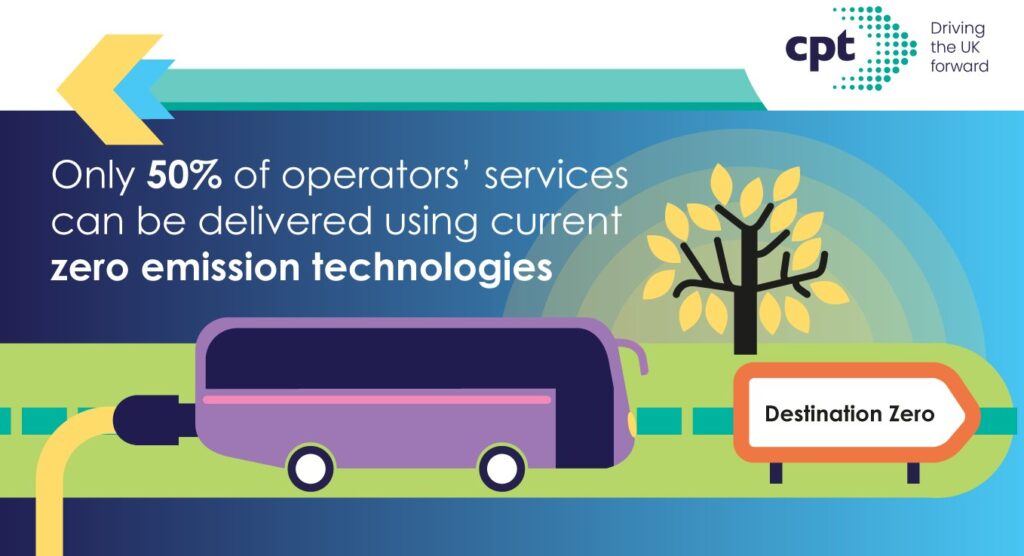 ZECT has thus identified key factors for enabling the industry's decarbonisation. These include:
Transitional technologies, such as engine retrofitting for hydrogen combustion, engine repowering and the use of low-carbon fuels
Working with manufacturers on trials and specifications for future zero-emission coaches
Sharing of best practices and enabling vehicles owned by other operators to access recharging or refuelling infrastructure at coach depots to create a reliable network
"Coach is already the greenest way of travelling around the country and the coach sector is determined to stay ahead on the journey to net zero.
"ZECT was formed to build a collaborative approach between government and industry and it is crucial the Taskforce's constructive recommendations are delivered imminently to provide confidence to the sector to invest in a green future."
The report calls on the government to provide additional support for the transition. This involves:
Installing coach-friendly hydrogen and electric charging infrastructure
Providing incentives for low-carbon fuels such as Hydrotreated Vegetable Oil (HVO) to increase supply and encourage use
Vehicle weight amendments: As zero-emission powertrains are significantly heavier than standard diesel engines, legislation relating to axle weight could be revised to help reduce the impact of the increased weight on passenger and luggage capacity