Karsan's Romanian distributor, Anadolu Automobil has won two tenders to supply a total of 20 e-JEST electric buses in the cities of Aiud and Siret.
Under these contracts, Karsan will supply 16 e-JEST electric buses to Aiud and 4 e-JEST electric buses to Siret.
20 charging stations for the new vehicles will also be installed as part of the order.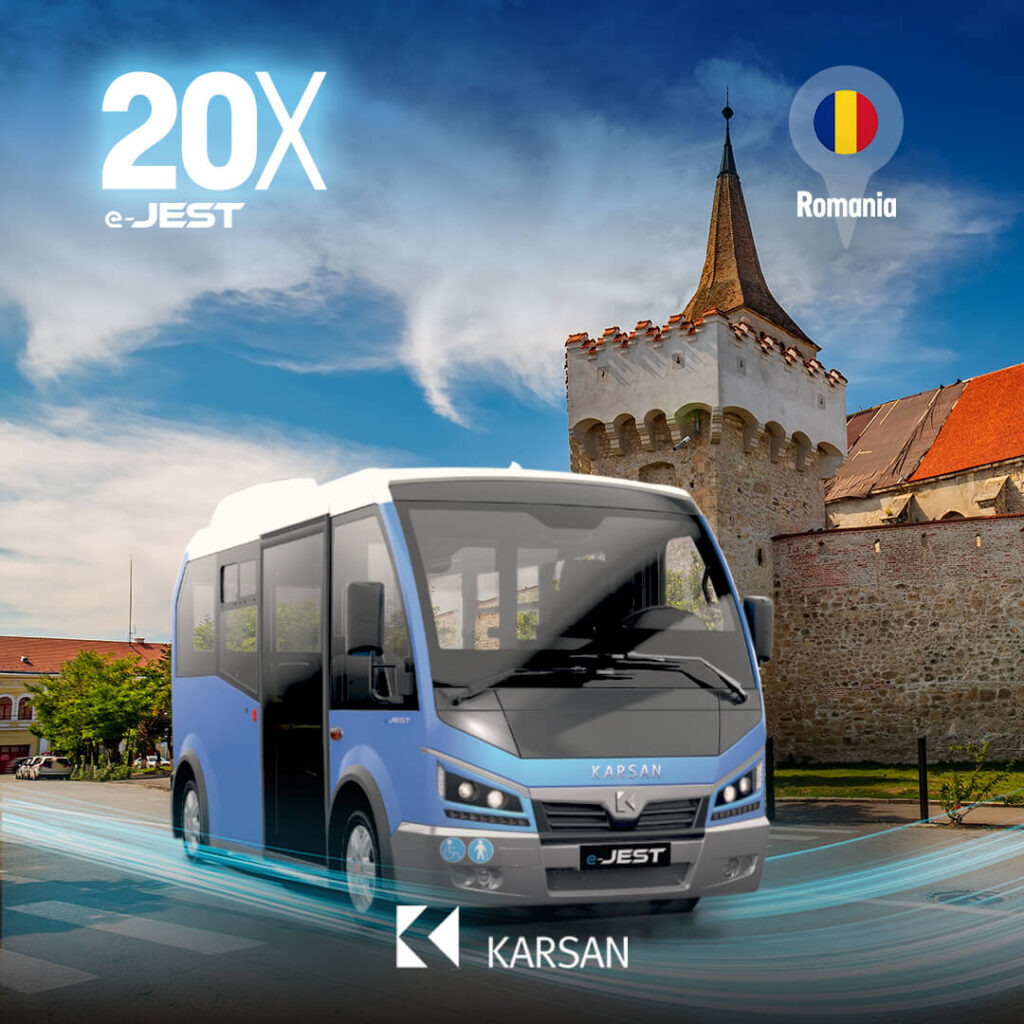 These vehicles will be delivered in the last quarter of 2024 and will be the first electric minibuses to operate in both cities.
This will increase the number of Karsan electric vehicles in service in Romania to over 200, joining 56 e-ATA electric buses that are being delivered this year to Brasov and Timisoara.
"With these new agreements, we have made a strong start to 2023. It is possible to see Karsan-branded electric buses in many cities in Romania. Romania is one of the countries leading the transformation of electric public transport in Europe. This vision of Romania and our electric transformation journey as Karsan, which started five years ago, coincide with each other."