Zero Emission Buses in Europe: Status and Outlook for the Future
Highlights from the 2023 ZEB Conference at Busworld Europe
For the first time ever, Busworld Europe hosted the European Zero Emission Bus Conference, an event which attracted over 430 participants from across the globe to discuss the status and plans for transitioning the European bus and coach sectors to zero emission. Over 4 days, over 75 speakers (comprising European politicians, bus and coach operators, transport authorities, key associations, and leading OEMs) covered the critical considerations needed to enable full fleet transitions to battery electric or hydrogen technologies. Topics included financing options, total cost of ownership and economics of ZEBs, technical requirements of operating and maintaining ZEB fleets, and the emerging zero emission coach market.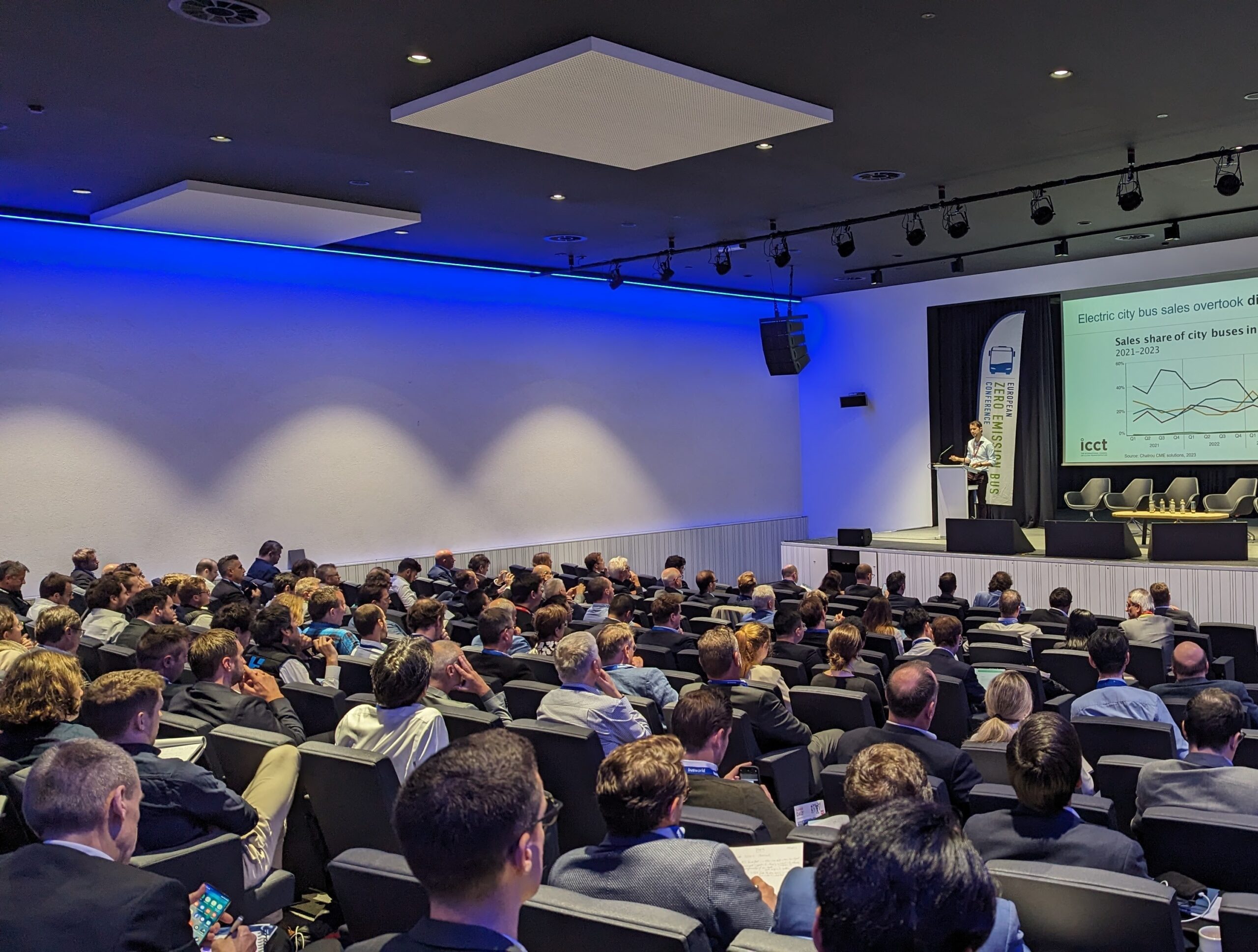 The new partnership between conference co-organisers ERM (previously Element Energy) and Busworld Europe allowed attendees a unique opportunity to experience in the exhibition the latest developments and technologies which were discussed in the conference. Indeed, the conference timing was particularly apt given the high concentration of zero emission buses and related infrastructure and services on display at Busworld Europe 2023.
All ZEB 2023 attendees benefitted from a report summarising the key insights provided during the keynote and panel sessions. Looking back on the event, we've shared just a few of these takeaways below.
European market status
2023 was a landmark year for ZEBs in Europe, with sales of electric buses surpassing those of diesel buses for the first time (1/3 of market). However, Europe still lags behind China, where 97% of city buses sold in 2022 were zero emission (compared to 24% in the EU in the same year). 
Remaining barriers preventing further acceleration of European deployments include infrastructure constraints, high capex costs, and the unsuitability of some processes inherited directly from diesel bus operations. Long-term collaboration amongst stakeholders in public transport (including regions, municipalities, bus operators, manufacturers, electricity providers, and regulatory bodies) will be critical in addressing these barriers. Strategies of focus may include adapting training content, shortening long-term contracts involved in operations to respond to emerging technologies, and accessing the right financial support to enable operators and authorities to transition to new business models. 
Bus technology and performance 
ZEB technology has matured, with the latest results from FCB deployments showing improved bus availability (77% of sites in the JIVE projects have exceeded the target of 99%) and excellent fuel consumption (values down to 6.5 kg/100 km), whilst fleets of hundreds of battery electric vehicles are successfully operating in many European cities. There was a consensus that there is no "one size fits all" solution when it comes to zero emission buses; duty cycles, climates and terrains all play a role in determining the appropriate technology to meet the operator's needs. For example, a Californian operator found a transition to battery electric would require a fleet expansion of 50% (choosing FCBs instead), whereas an operator in Amsterdam has found one-for-one replacements sufficient. What is agreed is that a range of technologies will be required for the transition to a fully zero emission public transport system.
From a commercial perspective, the key issue remains the cost of energy for operation. 
© ERM
Infrastructure: challenges and solutions
Whilst bus performance has advanced over the last years, performance of the associated infrastructure continues to require improvement. 
Hydrogen infrastructure for mobility applications has not mirrored the high reliability seen in industrial applications, due to a lack of reliable fuel supply and poor HRS availability in recent years. Efforts to maximise HRS availability by increasing redundancy can be challenged by high costs, particularly for low capacity stations. For strategies to reduce costs, please see the section below on economics of ZEBs. The role of package solutions in removing risk from operators and the option of liquid hydrogen to reduce complexity (offering lower construction costs and reduced risk of mechanical failures) were also discussed. 
Access to enough reliable power for battery electric operations is also a challenge in many countries, an issue likely to become increasingly acute with higher electrification of the mobility sector. Understanding the available grid capacity and its distribution across operational locations can help operators to estimate the budget necessary for grid-related investments and optimisations across different depots. Energy storage can support electricity availability in certain business cases, and digitalisation can improve coordination and operational efficiency between OEMs, PTAs and PTOs. 
Data analytics
The role of data analytics is becoming increasingly important as fleets decarbonise. This is due to the significant proportion of the vehicle's value taken by its battery as well as the operational challenges of refuelling/recharging under developing infrastructure and range constraints. It is crucial for bus operators to access data such as battery health and usage to comply with warranties and to maximise the operational life of the bus. Either specialist or in-house methods, when integrated into live operations and decision-making processes, can extend battery life, prevent costly failures and unplanned downtime, but bus buyers must carefully consider additional data requirements beyond standard practices to enable this.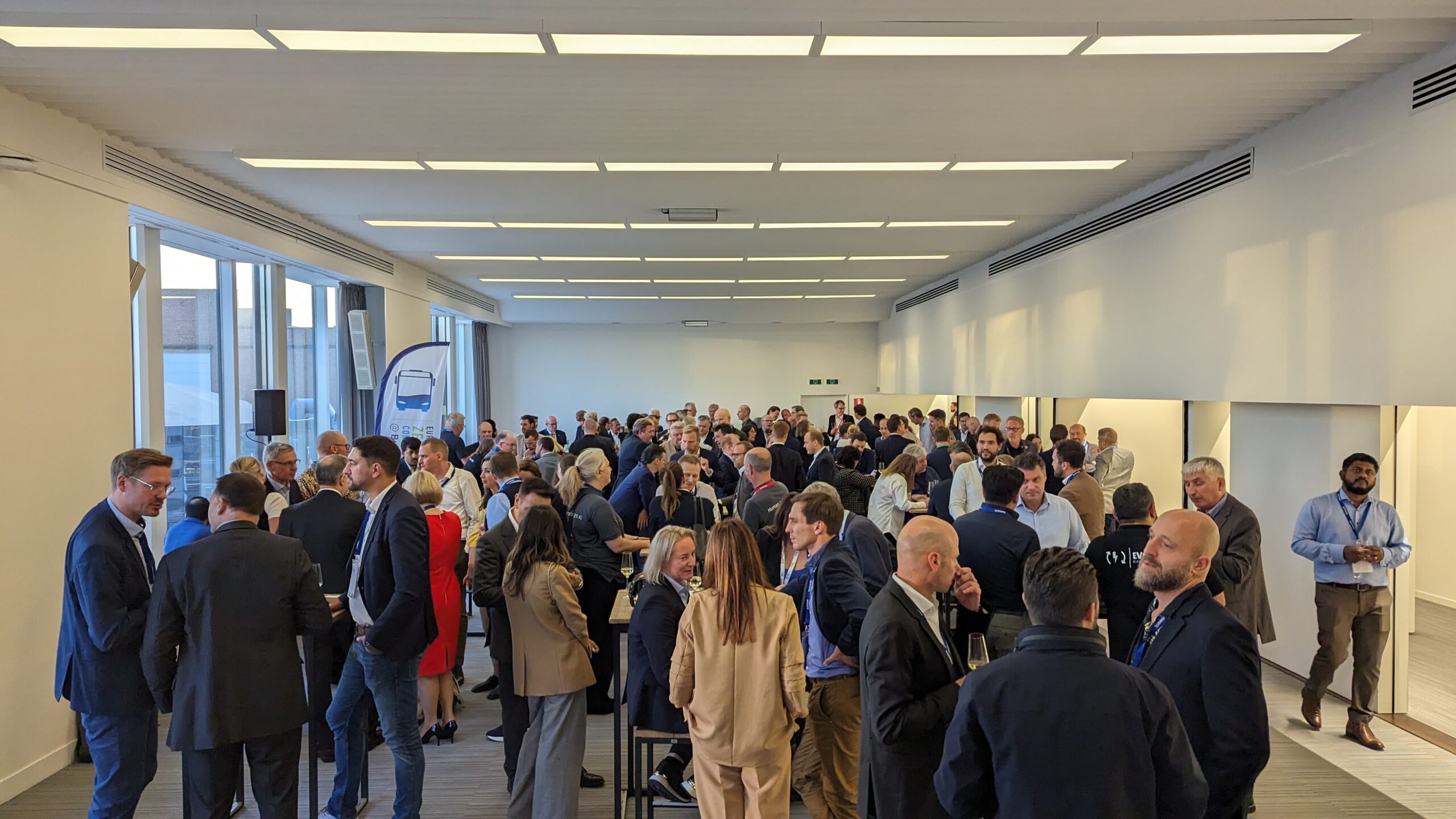 © ERM
Economics of ZEBs
Funding plays a key role in supporting the uptake of battery electric buses due to the significant purchase price of battery electric buses (up to around three times the purchase price of a diesel bus). Prolonged high levels of CAPEX funding should be avoided, however, as they risk delaying the expected price reductions as the market scales up. PTAs were advised to avoid specifying the number of buses required in a fleet for a given route to allow operators to innovate/manage risks in ways that can reduce the number of buses and the overall costs of delivering the service.
Fuel cell buses currently have a higher total cost of ownership than battery electric buses. Some industry observers believe that with scale – both scale of production at an individual OEM and scale of deployment per depot (a figure of >50 vehicles was provided) – and access to low-cost renewable energy for hydrogen production, the TCO could reach parity with battery electric buses. Long-term fuel supply contracts can also encourage both low and predictable fuel costs for operators by providing demand certainty for suppliers. 
Coaches
Fuel cell technology may be well-suited to the zero-emission coaches due to their additional requirements, such as the need for longer ranges, fast refuelling times, and ample luggage space for passengers, although for interurban applications where range is not decisive, battery electric powertrains may be the better option. Both solutions are being developed in parallel, with decisions expected to be made on a case-by-case basis.
Strategies that will be needed to incentivise zero emission coach uptake include measures to encourage greater use of coaches (e.g. restrictions on use of private cars); investment in the coach industry to ensure that attractive, reliable services are offered; and public sector support with high costs at the start of the transition.
The deployment of infrastructure to support the uptake of zero emission trucks presents an opportunity for the coach sector, since coaches are often not based at depots overnight. Designers of publicly accessible recharging or refuelling infrastructure intended for trucks should therefore consider the potential needs of coach operators. Consistency across European countries will also be needed to allow the cross-border travel, which is specific to this market.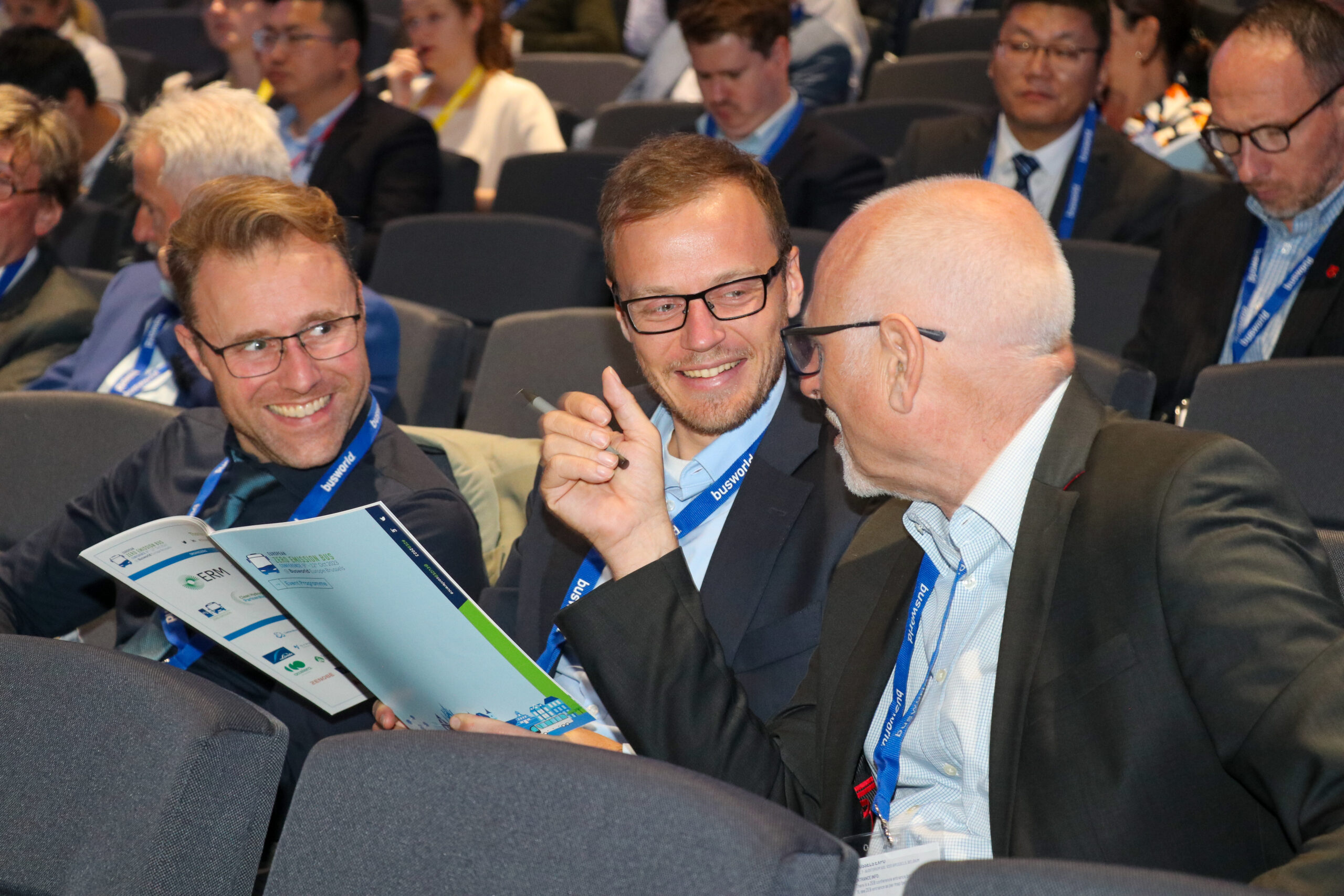 © ERM
ZEB 2023 may be over, but accelerating the decarbonisation of European buses and coaches continues! For details of future events and opportunities to connect, stay in touch with the ZEB conference on LinkedIn and X/Twitter.
The event was supported by the Clean Hydrogen Partnership via the JIVE projects under Grant Agreements No 735582 and 779563. This Joint Undertaking receives support from the European Union's Horizon 2020 research and innovation programme, Hydrogen Europe, and Hydrogen Europe Research (visit https://www.fuelcellbuses.eu/).
This article was originally published by ERM.