In this integrated OnGuardMAX solution, ZF's sensor technology, software and actuators interact seamlessly with each other. Information from its advanced radar sensor and high-resolution dual lens camera is analyzed by a high-performance image processing module. This is controlled by ZF software which can, if required, also activate the ZF-supplied brake system autonomously.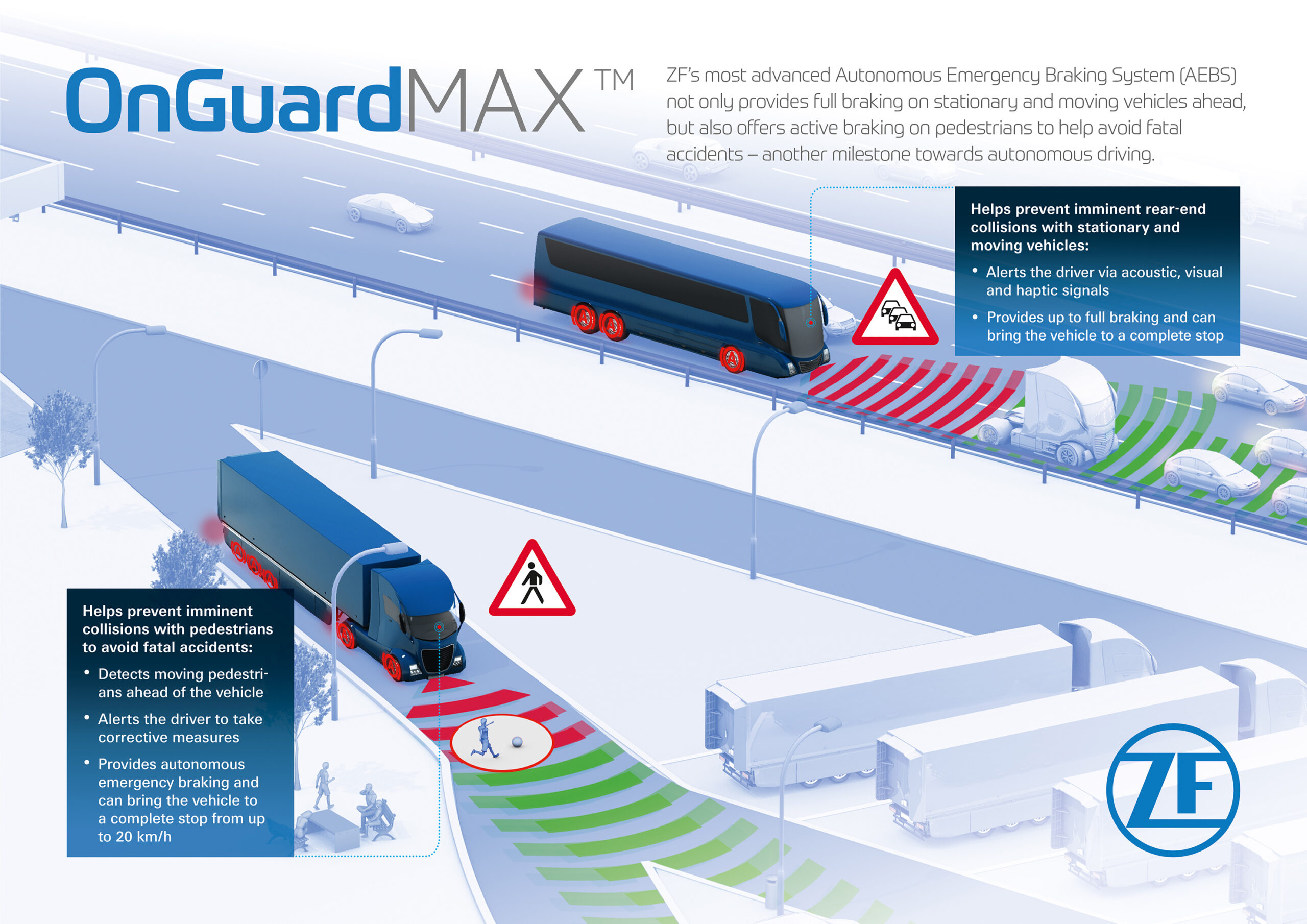 In everyday logistics, this innovative autonomous emergency braking system provides an enormous boost towards road safety. It can precisely detect and classify moving and stationary trucks, passenger cars, motorcycles and bicycles, warning the driver of an impending collision. If the driver does not take appropriate corrective action, OnGuardMAX autonomously initiates emergency braking from speeds of up to 80 km/h and can bring the vehicle to a complete stop to help prevent a collision. The advanced autonomous emergency braking system also identifies pedestrians, for example, when the vehicle is driven through city centers. OnGuardMAX is also able to stop the vehicle from speeds of 20 km/h to help prevent such collisions with pedestrians. Additionally, OnGuardMAX offers further safety functions including LDW (Lane Departure Warning) and ACC (Adaptive Cruise Control).
Providing premium performance, the benefits of the ZF system are many fold. In particular, OnGuardMAX is able to enhance road safety and, consequently, can also reduce accident-related vehicle repair costs and downtime.