Australia: Ten new Kinetic battery-electric buses have entered passenger service on Queensland's Gold Coast.
The battery-electric buses, which are based out of Kinetic's Currumbin depot – Australia's first depot fully dedicated to electric buses – are now operating Translink services, including the 777 route that connects the Gold Coast Airport to the city of Gold Coast.
The Queensland Government has pledged that every new bus in South East Queensland will be zero emission at the tailpipe from 2025, with regional implementation to start between 2025 and 2030.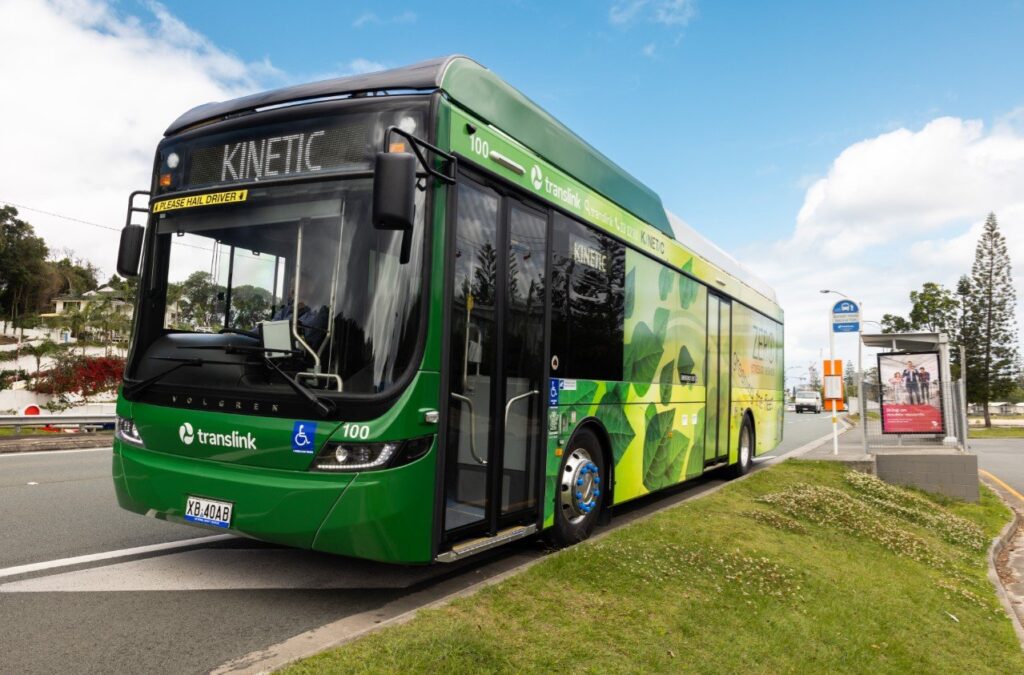 These new buses join an existing fleet of Kinetic buses that the bus manufacturer has introduced across the Sunshine Coast and Cairns this year.
"These buses lay the foundation for a fully electrified passenger transport network, and push us towards our net zero targets.
"We were delighted to see Kinetic's first electric buses hit the road on the Sunshine Coast earlier this year, with regional Queenslanders then getting their first glimpse of two bioethanol buses in Mackay in May, and five electric buses to start operating in Cairns shortly.
"Now, Gold Coast customers will get their first taste when the buses hit the streets from Monday.
"You can't miss the vibrant green livery as they begin to roll around the streets, so be sure to keep an eye out."
The Minister for the Environment and Great Barrier Reef, Meaghan Scanlon MP, said each bus should save an estimated 1,000 tonnes of greenhouse gases over their lifespan. A further benefit of electric buses was also that they reduced noise pollution.
The buses will be recharged with renewable energy. All ten buses can be charged simultaneously at the depot.
"Every electric bus we put on the road replaces a diesel one and that has an immediate benefit to the environment, community and passengers.
"These 10 battery electric buses are among 20 fully electric vehicles Kinetic is rolling out across the state and we are pleased to be supporting Translink and the Queensland Government with achieving their zero emission targets."
Kinetic is Australasia's largest owner and operator of battery-electric buses. The company expects its current fleet to grow to 300 by the end of next year.