Argentine-Brazilian vehicle manufacturer, Agrale has launched an electric bus in Buenos Aires, Argentina in collaboration with electrification company, Equipmake.
The zero-exhaust-emission Agrale MT17.0 LEe bus has undergone successful testing in the UK and Argentina and will now begin in-service trials in Buenos Aires.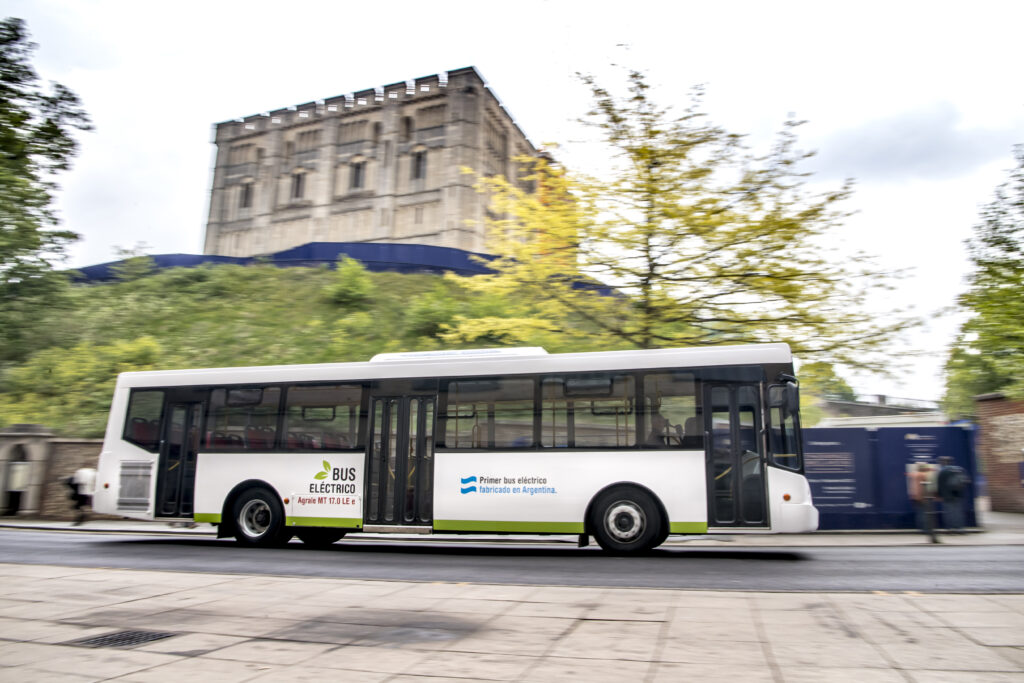 The 12-metre single-deck model is capable of carrying 70 passengers. It will be operated by DOTA S.A., the largest bus operator in Buenos Aires, for the next 12 months.
"Agrale is a leading provider of urban passenger transport in South America, and the launch of this new cutting-edge electric bus, today at the C40 World Mayors Conference, is a landmark moment. It has the potential to help Buenos Aires achieve its sustainability goals. I would like to thank our technology partner Equipmake, who has created a really advanced yet cost-effective electric bus. The technology exhibited by this vehicle can play a key role in improving urban air quality in other cities in South America, and also globally."
The vehicle was developed at Equipmake's HQ in Norfolk, UK in partnership with with Agrale and Todo Bus. This project is part of the Advanced Propulsion Centre-funded CELEB (Cost Effective Low Entry Bus) project which aims to deliver a cost-effective electric bus designed for the South American market.
The zero-emission drivetrain consists of a Semikron SKAI inverter, an Equipmake 318kWh lithium-ion battery and an Equipmake HTM 3500 electric motor, which produces  3,500Nm of torque at 1,000rpm and has a maximum power of 400kW.
Equipmake estimates that the new electric Agrale MT17.0LEe will have a range of up to 150 miles (240 kilometres). At the end of a day's service, the battery will be recharged in the depot overnight using a CSS2 DC charging point.
"On behalf of everyone at Equipmake, I am proud to see the MT17.0LEe, featuring our ZED system, launched here today at the C40 World Mayors Conference and mark the imminent start of in-service trials on the streets of Buenos Aires. Through this Advanced Propulsion Centre-funded project, we have worked closely with Agrale along with other key partners, and the result is a state-of-the-art yet cost-effective bus. Its potential is huge. Buenos Aires has around 16,000 buses alone and electric buses can play a key role in helping the city hit its targets of halving carbon emissions by 2030 and achieving net zero by 2050."
Once these operational trials are complete, it is hoped that the model can be mass manufactured in Buenos Aires by Agrale and Todo Bus using licensed Equipmake technology.