Qatar's Minister of Transport, Jassim Saif Ahmed Al-Sulaiti, has inaugurated the Lusail Bus Depot, which has broken the record for the world's largest electric bus depot.
The depot has a capacity of 478 buses, supplied by Yutong, which will be capable of supporting the country's sustainable mobility plans during the FIFA World Cup Qatar 2022 which starts next month.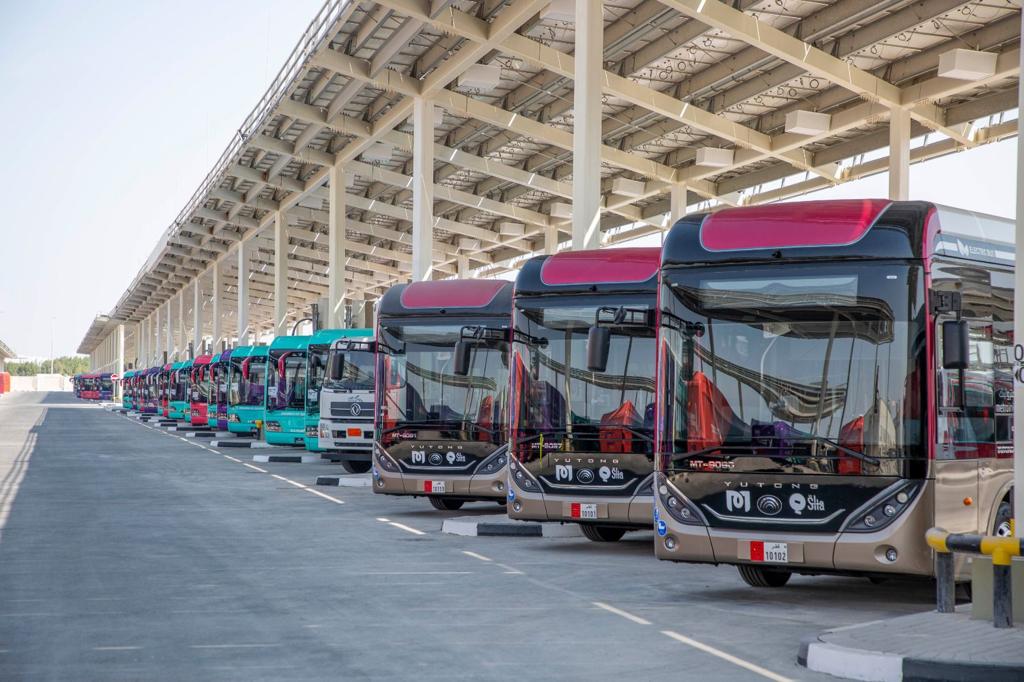 "Lusail Bus Depot, which is considered the world's largest electric bus depot, is inaugurated in the context of Ministry's effort of providing an integrated and sustainable public transit network that covers all areas of the country."
The Lusail Bus Depot is also the first in the Middle East to rely on solar energy and is thus fitted with 11,000 PV solar panels to generate 4 megawatts of power each day.
The depot is divided into three zones. The first zone includes 478 parking bays for electric buses and 248 electric chargers, as well as dedicated buildings for repairs, inspection, washing and vacuuming.
The second zone will accommodate all depot staff with a capacity of 1,400 people. In addition to administration and operations space, it will also provide dining, recreational and religious services.
Thirdly, the depot features a special zone for Bus Rapid Transit (BRT) electric buses, which will provide efficient transportation from Lusail Stadium to Al Bayt Stadium in Al Khor during the FIFA tournament.This zone includes 24 bays equipped with 24 electric chargers.