Arriva has contracted VDL Bus & Coach to supply 64 electric Citeas to expand its fleet in the North Brabant East concession, the Netherlands.
VDL will supply 40 VDL LF-122 Citeas and 4 articulated buses of type LF-181, which will mainly be used in the city of Tilburg.
In addition, the manufacturer will supply 20 LE-135 Citeas for use on HOV lines between Uden-Veghel-Eindhoven and Uden-Veghel-Den Bosch.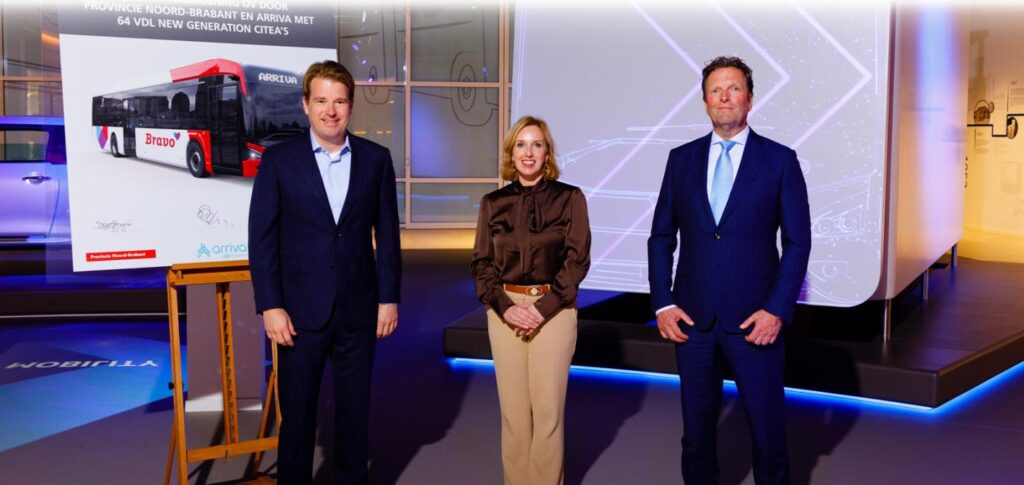 The province has made this order to meet its target to provide exhaust-emission-free public transport by 2030.
"With this expansion of our bus fleet, we are taking an important step towards our zero-emission ambitions. As one of the largest public transport operators in the Netherlands, we have a name to uphold. We need to lead the way. For our travellers, our drivers and our clients. Which is why we have set ourselves the goal of being fully carbon-neutral as early as 2027. We will achieve 90% of this through the transition to zero emissions and the last 10% by offsetting. For example, for the purpose of offsetting, we recently planted a forest between Boxtel and Vught."
All 64 of the new buses will be equipped with CCS Combo 2 charging sockets on the left and right-hand side to allow for charging flexibility at the North Brabant depot.
They will also have camera road-monitoring systems and an acoustic vehicle alerting system (AVAS) system to for additional safety.
Meanwhile, the buses will contain ISO ePM1 filters in the passenger compartment to filter out viruses and airborne bacteria and the seats will be fitted with extra-thick cushions for passenger comfort.
"Electric buses in Brabant, from Brabant: Sustainability at its best. Our ambition is to contribute to clean and sustainable public transport. With the development of the new generation VDL Citea, we have taken another huge step towards this. Travellers will experience more comfort and a quieter journey. The driver's working environment has been completely redesigned and designed according to the latest standards. These new vehicles will give public transport a fresh and clean look."