AKASOL to Supply GILLIG with Next-Generation AKASystem AKM CYC, with Battery Capacity up to 686 kWh
AKASOL AG will supply GILLIG, a leading manufacturer of heavy-duty transit buses in North America, with the third generation of its battery systems, the AKASystem 9 AKM 150 CYC. The framework agreement has a total order value in the low triple-digit-million-euro range. GILLIG offers up to 686 kWh of available energy in its transit bus – the largest capacity in a North American transit bus and an increase by 32 percent compared to the second-generation battery system.
Roy Schulde, President of AKASOL Inc, said:
"We are especially proud to provide GILLIG with our new AKASystem AKM CYC, which was developed for long-distance applications and can be specifically scaled to customer needs. With our ultra-high-energy battery system, GILLIG can offer different configurations with up to 686 kWh."
The available configurations are 490 kWh, 588 kWh and 686 kWh, together with a large selection of available charging options. The battery system is built on GILLIG's Low Floor Platform. GILLIG is partnering with Cummins, who provides the bus's highly efficient and reliable powertrain system to integrate and validate the new batteries with the bus ahead of the 2023 production start date. The AKASystem 9 AKM 150 CYC itself includes multiple safety features, such as two separate CPU cores to increase fail-safety, multi-layered fire propagation prevention features and is developed according to the industry standard ISO 26262.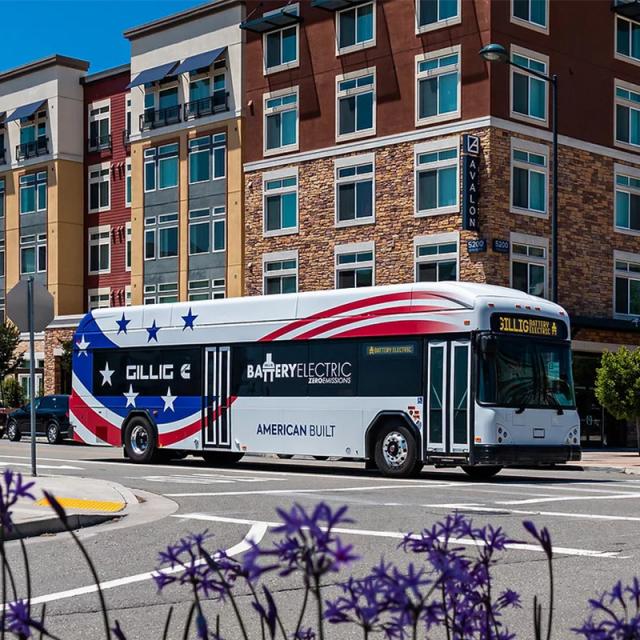 Ben Grunat, GILLIG Vice President of Product Planning & Strategy, said:
"Transit agencies who are converting their fleets to zero-emission are looking for buses with greater range to meet their duty cycles. They want greater flexibility deploying ZEVs within their network without compromise. The next-generation battery systems from AKASOL provide our customers with this flexibility through their scalable, modular design. Combined, our solution delivers market leading onboard available energy."
The active liquid cooling and optimized thermal insulation of the battery system allow operating the cells in the ideal temperature range. With the options for both opportunity charging and charging during longer standstill times (depot charging) the service life of the battery can be optimized. Battery cells in the 21700-standard format benefit from further development independent of the battery system. The energy density will continuously increase in the upcoming years, with batteries staying within the same system architecture and equal outer dimensions.
The AKASystem AKM CYC will be produced in Hazel Park, Michigan, at AKASOL's US subsidiary, AKASOL Inc., which will have a production capacity of 2 GWh by the end of 2023.
This article was originally published by AKASOL AG.