The Go-Ahead Group has placed an order with Wrightbus for 104 electric buses to operate in Oxford.
This order includes 5 single and 99 double-decker electroliner buses, which will all be manufactured by Wrightbus in Northern Ireland.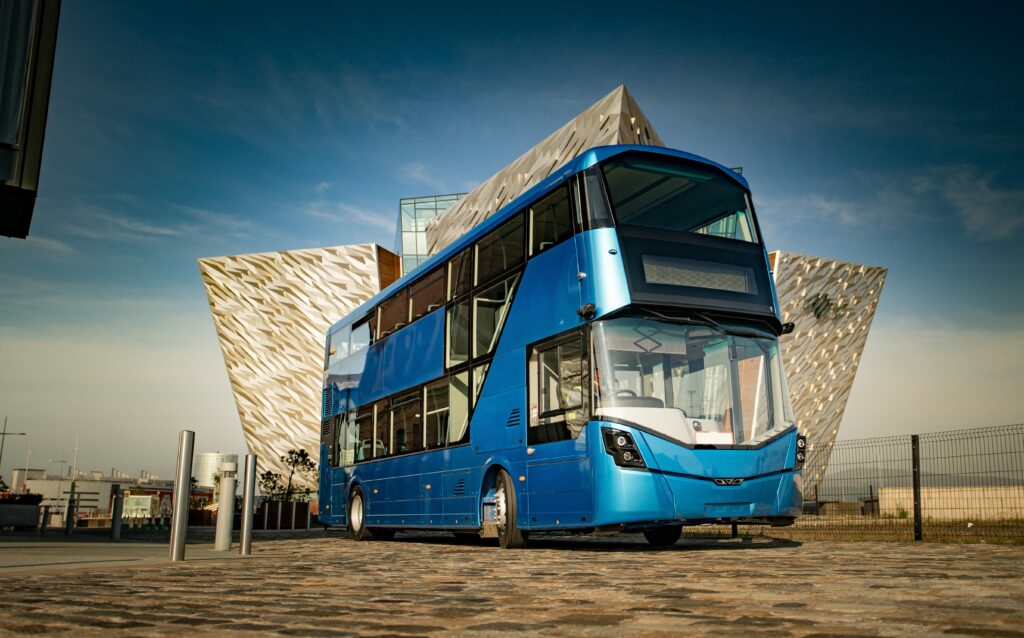 8 of the double-decker buses will be open-topped for the company's City Sightseeing tour route.
"We are, through this significant order, delighted to be working with Go-Ahead to further demonstrate their commitment to offering zero-emission public transport. It has been a real team effort between Wrightbus and the Oxford Bus Company to deliver this exciting project. All of the buses will be manufactured and assembled at our Ballymena factory, which means support for jobs in Northern Ireland, and wider across the UK through our domestic supply chain."
This is Go-Ahead's largest electric bus order to date, adding to the group's fleet of 350 plug-in buses. Once the new vehicles are operational, all of Go-Ahead's local bus routes within the Oxford urban area will be zero-emission at tailpipe.
The new vehicles will be fitted with Wi-Fi, USB chargers and audio-visual passenger information systems.
Go-Ahead is investing more than 30 million GBP in the new buses. The purchase is also supported by funding from Oxfordshire County Council and the Department for Transport's Zero Emission Bus Regional Areas (ZEBRA) scheme.
The new vehicles are part of a series of improvements for bus services in Oxford, which includes new traffic filters, an expanded zero-emission zone and additional bus priority schemes.
"This is a step towards our goal of a zero-emission bus fleet nationwide by 2035. It's important to remember that decarbonising vehicles is only part of the challenge – we also need to encourage more people out of their cars and onto public transport. It's great to see Oxford taking progressive measures to prioritise buses over private cars."