Two 'autonomous rail rapid transit' buses (ART) developed by CRRC have completed trial operations in Chengdu, China.
CRRC's ART vehicles use LiDAR sensors and 'virtual rail following control' technology to travel on a pre-defined trajectory. This technology has enabled CRRC to combine features from buses and trams to offer a convenient public transport option.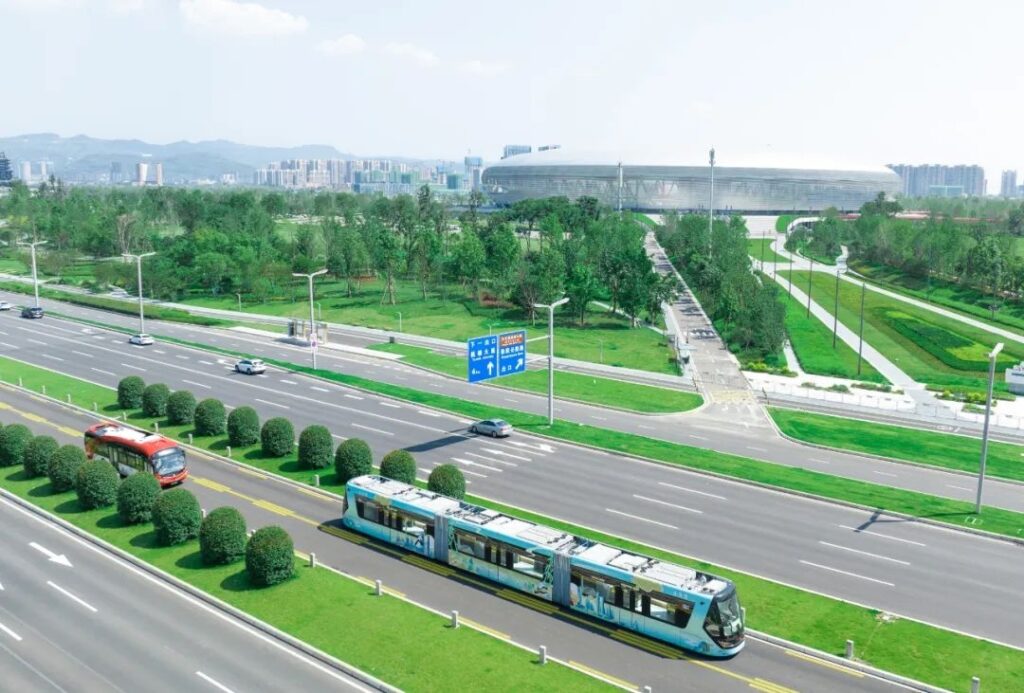 ART buses can be deployed as a high-capacity, low-carbon transport that can help reduce air pollution and road congestion. Furthermore, unlike trams, ART vehicles do not require steel wheels or physical tracks, meaning that the system is cheaper and faster to implement compared to a rail system.
ART vehicles are currently operated in a semi-automated mode that requires the driver to perform basic tasks such as accelerating and braking.