Scania Fencer: Features and Benefits
The nine-litre Scania engine fitted to the first Fencer vehicles will be SCR-only and meets the requirements of the Euro 6 Step E emissions standard.  Paired with ZF's  Ecolife 2 fully automatic six-speed gearbox, the vehicle is capable of achieving substantial fuel savings compared to its predecessors.  Other features of the transmission include fast and smooth shifting and a new 'unloaded starting' feature which enhances passenger comfort by reducing noise, improving starting performance and delivering consistent acceleration.
Scania's in-house modular chassis development approach focuses on safety, performance and quality, and ensures all major components are under Scania's direct control.  Suspension, brakes and electrics are all controlled by Scania's own software, and all systems communicate with Scania's own diagnostic tool, thereby simplifying trouble shooting and programming.  In this way, Scania seeks to maximise uptime of the Fencer while maintaining optimal efficiency and performance at all times.
An all-new driver's area features an adjustable instrument panel for increased driver comfort.  Ergonomically designed, all controls are within arm's reach for ease of use and to reduce driver fatigue and stress.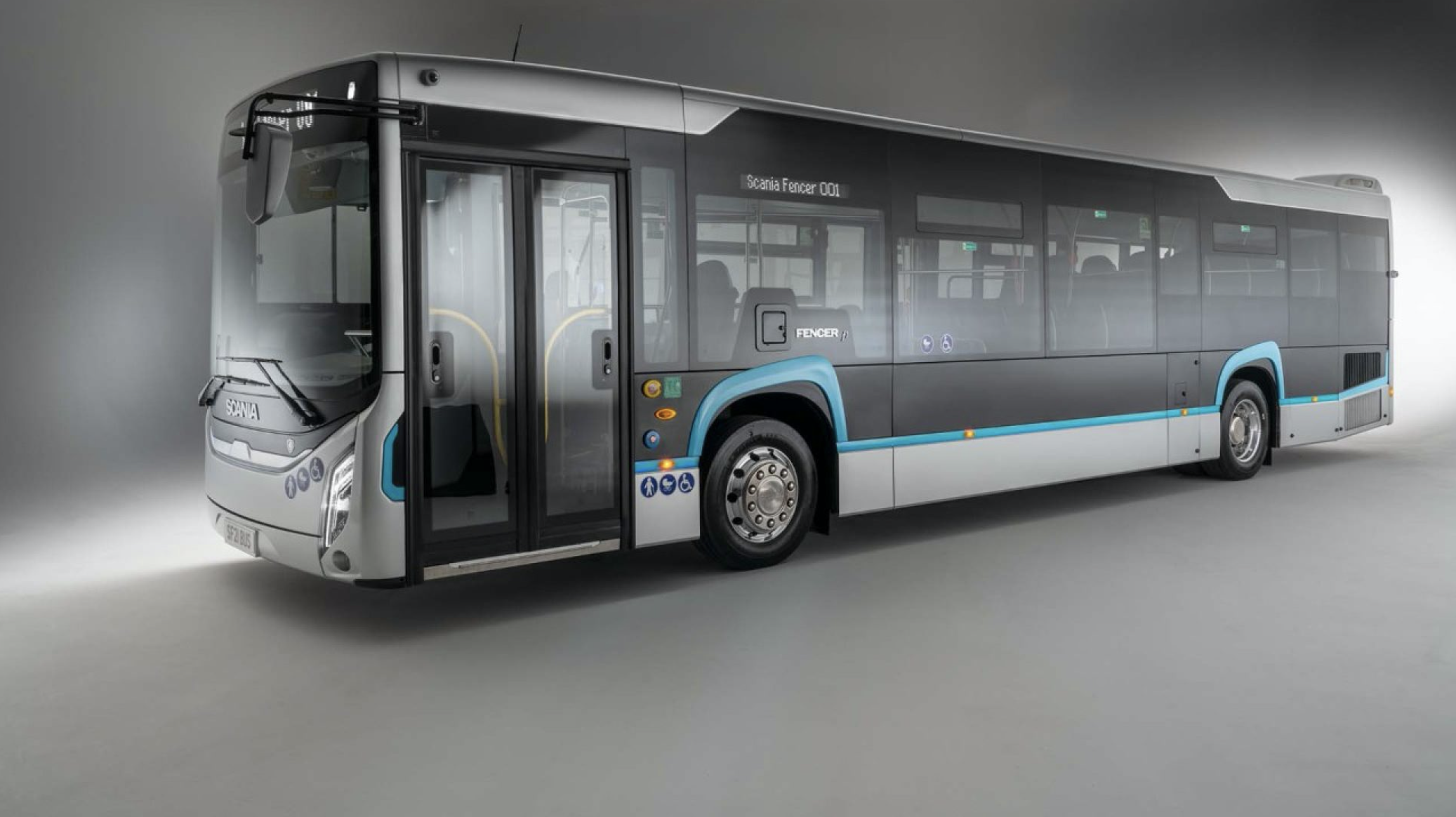 Externally, the Fencer's bodywork displays an innovative and contemporary profile, with low windows contributing to the natural flow of the vehicle's lines and kerbside appeal. Also incorporated into the design are stylish LED lights and enhanced side lighting.  Inside, the modern, spacious design approach continues, with a light and airy saloon complemented again by full LED lighting to create a stylish and relaxed ambience.
Sustainability, Science Based Targets and the Scania Fencer
Scania is firmly committed to driving the shift towards more sustainable transport solutions.  As such, the company adheres to agreed Science Based Targets (see Editor's note 2) set by SBTi, a partnership between the Carbon Disclosure Project, the United Nations Global Compact, World Resources Institute (WRI) and the World Wide Fund for Nature.  Scania was the first manufacturer in its sector to have its Science Based Targets approved.
While Scania's targets fall under what are referred to Scope 1 (actions directly under a company's control, such as its environmental measures at its production facilities) and Scope 2 (actions indirectly under a company's control, such as the type of electricity and heating/cooling systems it uses), Scania is also working with its customers, for whom Scope 3 (the 'well-to-wheel' impact of the products they use) applies.
This is because of all the impacts related to Scania's indirect downstream activities, the use of Scania's vehicles – upon which Scope 3 focuses – accounts for more than 90 percent of the total carbon footprint generated. According to the Science Based Targets initiative, the Scope 3 target is far-reaching and aligned with the most ambitious decarbonisation scenario developed by the initiative. With regard to its Scope 3 activities, Scania ensures the products it offers are matched to the purpose to which they will be put and looks to educate and create awareness in sustainability issues amongst its customers.  Between them, Scopes 1 and 2 seek to reduce carbon dioxide emissions by 50 percent by 2025 and Scope 3 seeks to reduce carbon dioxide by 20 percent by 2025.
As a vehicle which is produced responsibly and is to be offered with a wide choice of fuelling options, the Scania Fencer will contribute significantly towards achieving Scania's Science Based Targets.
This article was originally published by Scania.