The Société de transport de Montréal (STM) has launched a revised call for tenders to construct an extension of the Pie-IX Bus Rapid Transit (BRT) route between avenue Pierre-De Coubertin and rue Notre-Dame Est.
The successful bidder will construct 1.6 kilometres of permanent two-way reserved lanes, along with four sheltered bus stops.
It will also install intelligent transport systems, such a dynamic displays and cameras in the shelters, and transit signal priority and congestion measurement systems along the corridor.
In addition, the work will include the widening of sidewalks and the planting of trees in order to improve pedestrian access to the stops.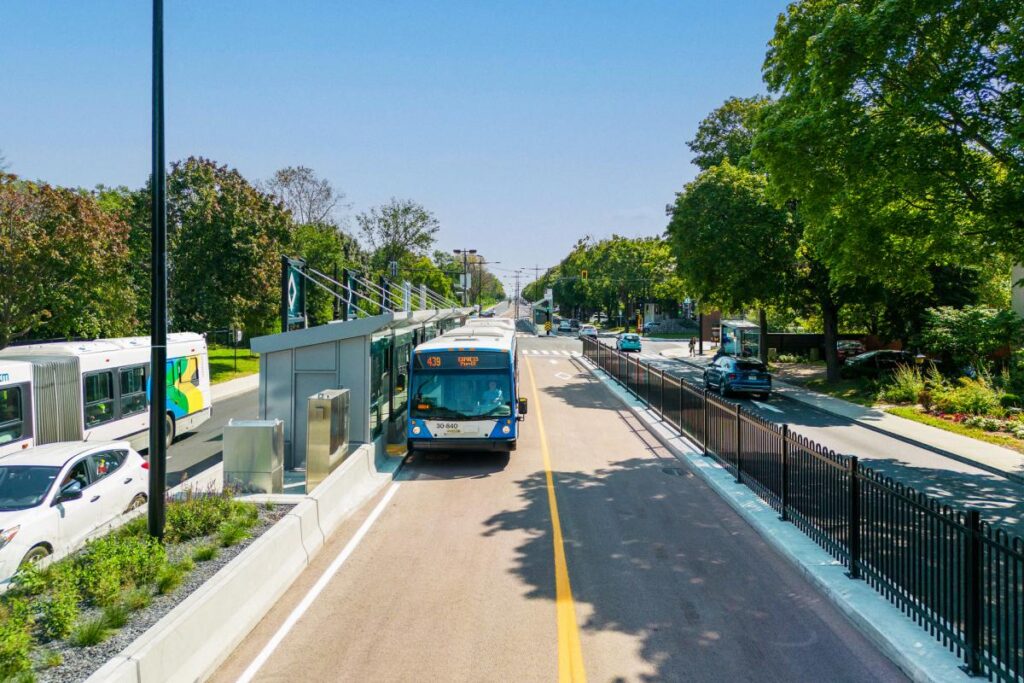 "The extension of the BRT Pie-IX between avenue Pierre-De-Coubertin and rue Notre-Dame is very good news for mobility in the east end of Montreal. At a time of ecological transition and when the growth of the automobile fleet is creating unsustainable pressure on our road network by increasing the risks for the most vulnerable, we must bet more than ever on public transit."
This work will extend the Pie-IX BRT service that commenced operations between Saint-Martin Boulevard in Laval to Pierre-De Coubertin Avenue in Montréal in November 2022.
The new section will also connect to the upcoming Blue Line Metro Extension project.
"Our government delivered the first part of the Pie-IX BRT last fall, and we have the firm intention of completing its extension to Notre-Dame Street. This new phase of the project will facilitate travel in the east end of Montreal. Remember that in addition to making the bridge between Laval and Montreal, the BRT will be connected to the future blue line, which we will also complete. This is further proof that our government is making public transit a real priority!"