The Pie-IX Bus Rapid Transit (BRT) service has commenced operations on an 11-kilometre route from Saint-Martin Boulevard in Laval to Pierre-De Coubertin Avenue in Montréal, Canada.
From 7 November, buses operated by the Société de transport de Montréal (STM) and the Société de transport de Laval (STL) have been providing passenger services on the Pie-IX BRT corridor.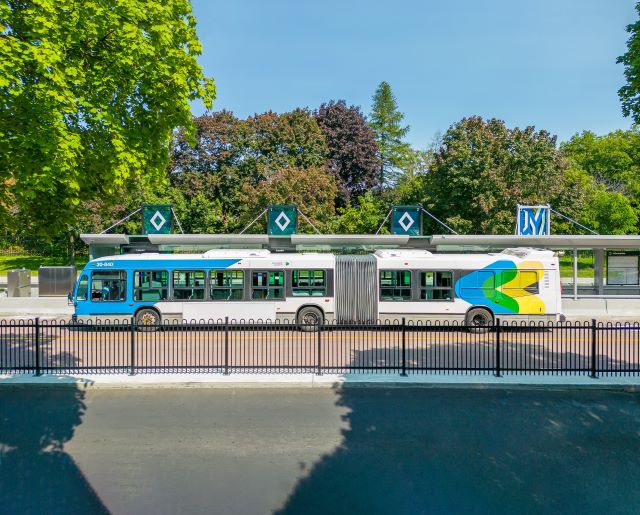 The buses on this route will benefit from transit signal priority and exclusive bus lanes in the middle of the road.
This will enable them to avoid congestion created by private vehicles and deliver a more efficient and attractive service.
"The commissioning of this major project, in which your government has invested more than $345 million, will facilitate and encourage the use of public transit in Montréal's east end. The Pie-IX BRT, which connects with the future Blue line extension, the Green line, and the exo5 Mascouche train line, will become an important component of a new sustainable mobility network that will contribute to the east end's growth. With these investments, we are helping to improve the service offering for transit users and making Quebec even greener!"
This 472.5 million CAD project was primarily funded by the Government of Quebec while 85 million CAD was supplied by the Government of Canada.