Metrolinx has presented a proposal for its Queen Street-Highway 7 bus rapid transit (Q7BRT) project, which would allow transit riders in Canada to travel from the west end of Brampton, Ontario to Vaughan Metropolitan Centre on one bus.
The Q7BRT would have one to two stops per kilometre and would connect to other regional networks such as GO Transit and the Toronto Transit Commission (TTC) subway.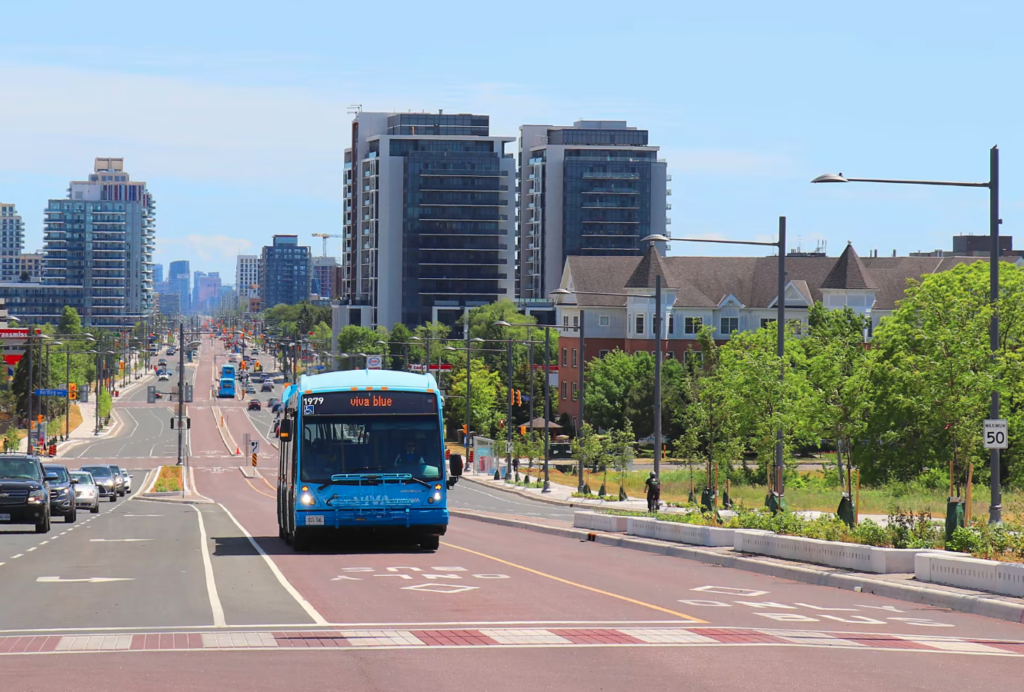 The proposed route would span 24 kilometres across the cities of Brampton and Vaughan and would consist of dedicated bus-only lanes, enabling the buses to bypass regular traffic.
This service would deliver shorter travel times and improved reliability while also providing a Peel Region-to-York Region connection that does not require passengers to change in downtown Toronto.
Metrolinx will present the BRT project through an online information session from 23 January to 3 February.