Corona Testmobile: The New Public Test Center in the Industriepark Kassel
It is now possible for all citizens to make use of a new free corona testing center located in the Industriepark Kassel. Four strong partners have come together to make this important resource available: the Wirtschaftsförderung Region Kassel GmbH and the Netzwerk Industriepark Kassel, the KVG, the Johanniter Unfallhilfe e.V., and the HÜBNER Group. The Kassel Public Transport Company (KVG) donated a reserve transit bus to the Johanniter (a non-profit social welfare organization), which converted the bus into a mobile test center in a matter of days.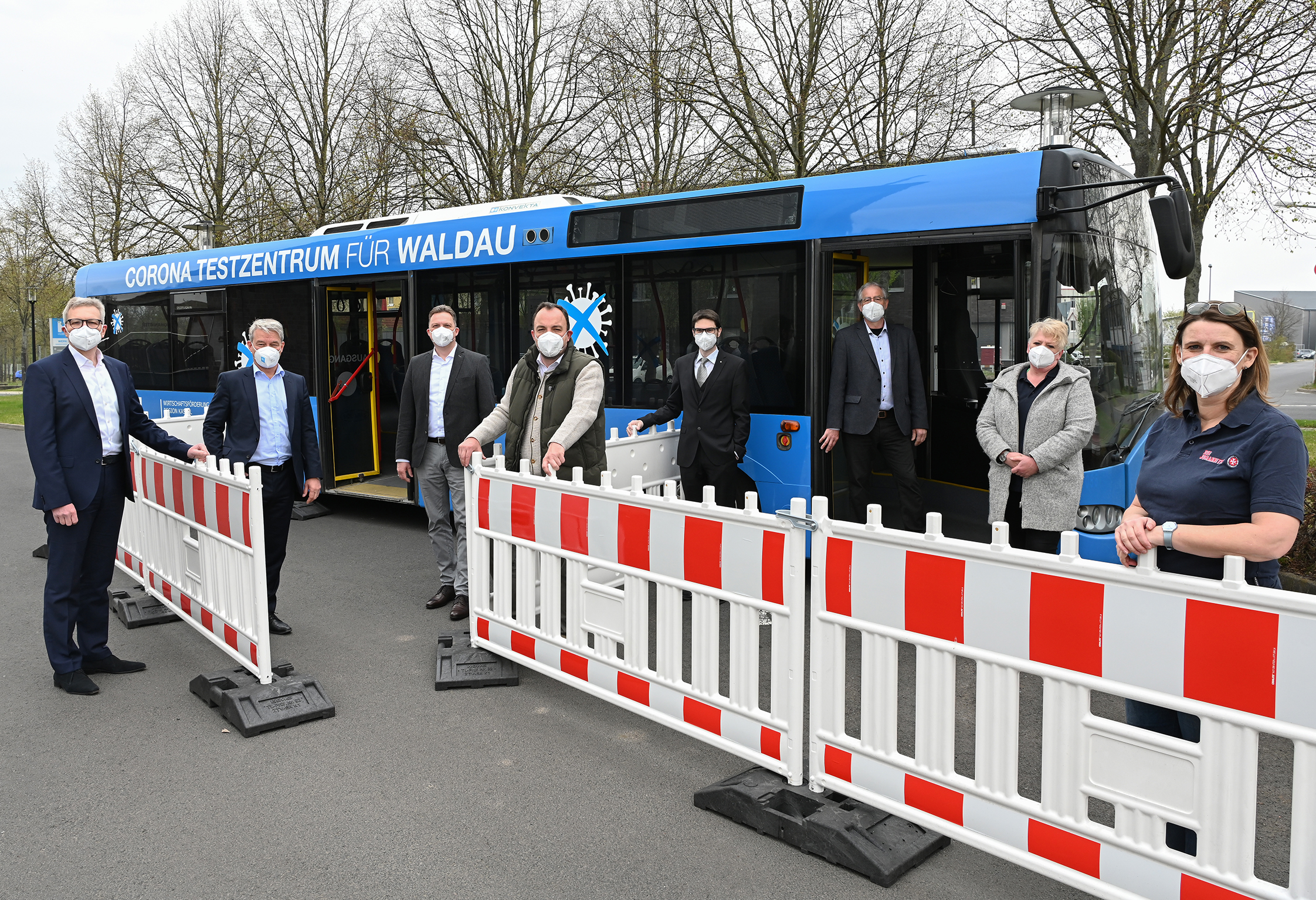 The original plan was to make tests available for employees of the companies located at the industrial park. However, after it became evident that there is also a huge need among inhabitants of the surrounding residential areas for testing services, the plan was expanded to make a public test center available for everyone.