A new 12-metre Škoda T'CITY trolleybus is being tested in Pilsen, Czech Republic.
Škoda's latest trolleybus aims to increase the quality of public transport and offer its customers additional flexibility. The test vehicle is equipped with off-track batteries, but in the future, Škoda will also offer the 12-metre model without a battery.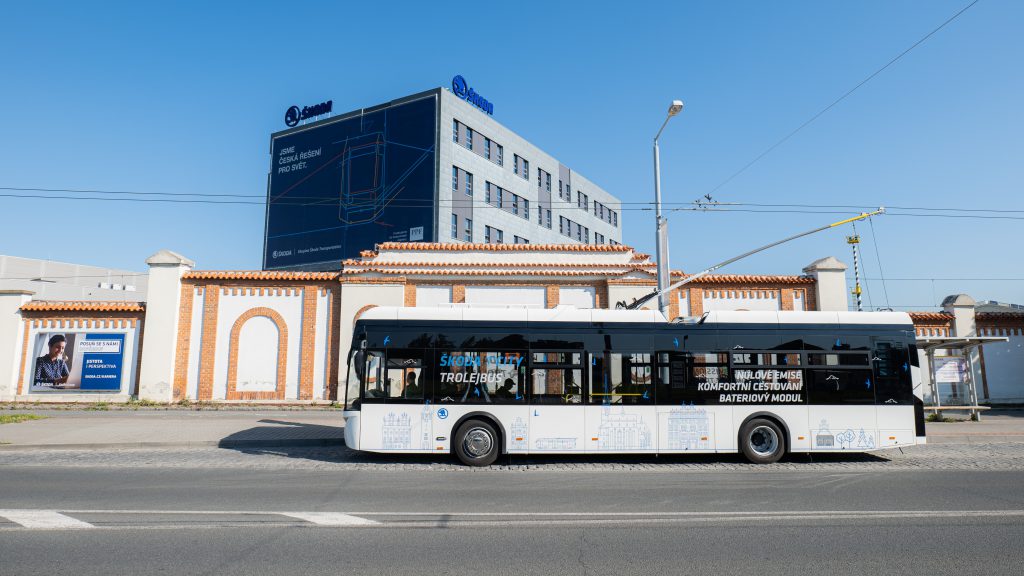 "The Škoda family grows with a new member. I am very glad that we have our own new trolleybuses, which continue our 86-year tradition. During that time, we have already delivered more than 14,500 trolleybuses to our customers, and I believe that the new Škoda T'CITY trolleybuses will be as popular as our previous products."
The tests will initially verify the new model's software and driving capabilities. The first passenger test rides are then scheduled to take place in Pilsen this summer.
The trolleybus is equipped with air-conditioning to enhance passenger comfort and also features a modern information and check-in system.
The new model was developed in cooperation with Škoda's sister company Temsa, who produced the bodywork, while Skoda supplied the traction equipment.