Pilsen City Transport Company (PMDP) has signed a framework contract with Škoda Group for the delivery of up to 33 Škoda 26Tr trolleybuses and up to 20 Škoda 27Tr trolleybuses for the city of Pilsen, Czech Republic.
This contract includes a firm order of 9 Škoda 26Tr trolleybuses and 4 Škoda 27Tr vehicles, along with the option for a further 24 Tr trolleybuses and 16 26Tr trolleybuses. The total value of the order is 37.4 million EUR.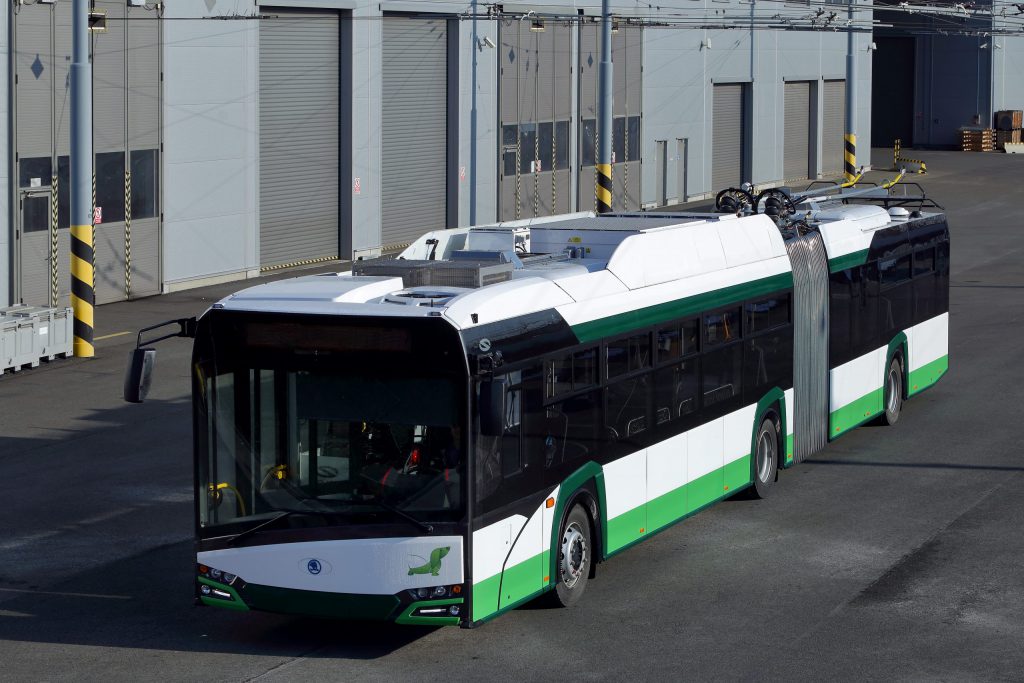 The Škoda 26Tr trolleybus is 12 metres long and the articulated Škoda 27Tr is 18 metres long.
Deliveries of the new vehicles will start this year and the contract will conclude in 2030.
"The history of Škoda Group began many years ago right here in Pilsen, in a city that is still the heart of our vehicle production and therefore we are very familiar with it. We complement our local knowledge with the experience of PMDP, with whom we have been working for a long time.
"Trolleybuses are inseparable from Pilsen, and I believe that the trolleybuses will continue to appear in its streets in the future. Supporting public transport and its significant modernisation is the key to better urban life and better-quality transport. We believe that other cities will be inspired by Pilsen and improve the level of transport."
The new vehicles will have two doors featuring a sliding system that is typically used for trams. Compared to conventional bus doors, the sliding doors will significantly increase boarding space and make it easier for all passengers to board.
The trolleybuses will also be equipped with a traction battery to allow them to operate on routes without overhead lines.