Following its successful presentation at InnoTrans 2022, Škoda has announced that Prague will be the first city to start testing the new H'CITY 12 hydrogen model next year.
Transport operator, Dopravní podnik (DPP) has signed a vehicle loan agreement to test the Škoda H'CITY model for up to four years.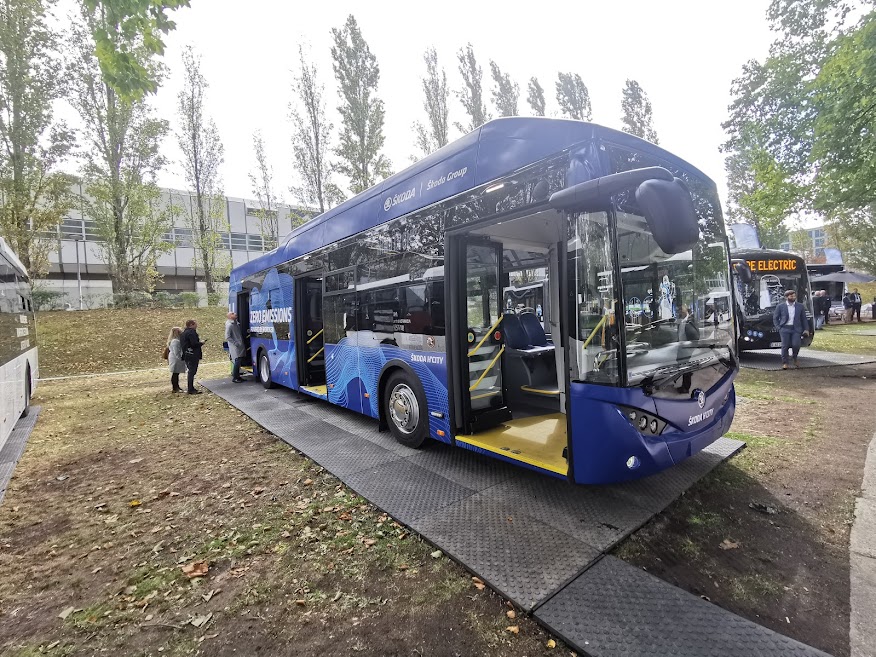 "The transport company of the capital city of Prague must be a flagship of 21st century technologies that ensure high comfort for passengers and their surroundings. Currently, we are not only developing the tram network and building a new trolleybus line after 70 years, we are also starting to test hydrogen technology.
"This enables very comfortable, smooth operation without vibration, is extremely quiet and the bus itself does not produce any emissions. After testing, we will have the necessary operational experience, including financial demands, to decide whether it is worthwhile for the city to expand the vehicle fleet by units or dozens of hydrogen buses."
Alongside continuing to expand its fleet of battery-electric buses, DPP hopes that exhaust-emission-free hydrogen propulsion can help diversify its power sources.
As the operator is required to provide public transportation options in emergency and blackout situations, at least 25 percent of its fleet must remain independent of the charging infrastructure. Operationally independent vehicles are currently hybrid or diesel-powered, but such units have the potential to be replaced with fully hydrogen-powered buses.
Hydrogen-powered buses are also generally quicker to refuel compared to battery-electric models though not quicker to refuel than their diesel counterparts. The H'CITY model can then travel up to 350 kilometres on a single refuelling.