Danish bus company, Vikingbus has ordered 31 Mercedes-Benz eCitaro electric buses for use in Køge, Denmark.
The buses will operate in the harbour town south of Copenhagen, where the regular service also includes trips to the municipality of Stevn. This is the longest city bus line in Denmark, with some routes travelling over 500 kilometres a day.
Unlike previous models, the 31 eCitaro vehicles feature NMC3 batteries with a high energy density and a total capacity of 588kWh that can achieve this range on a single charge.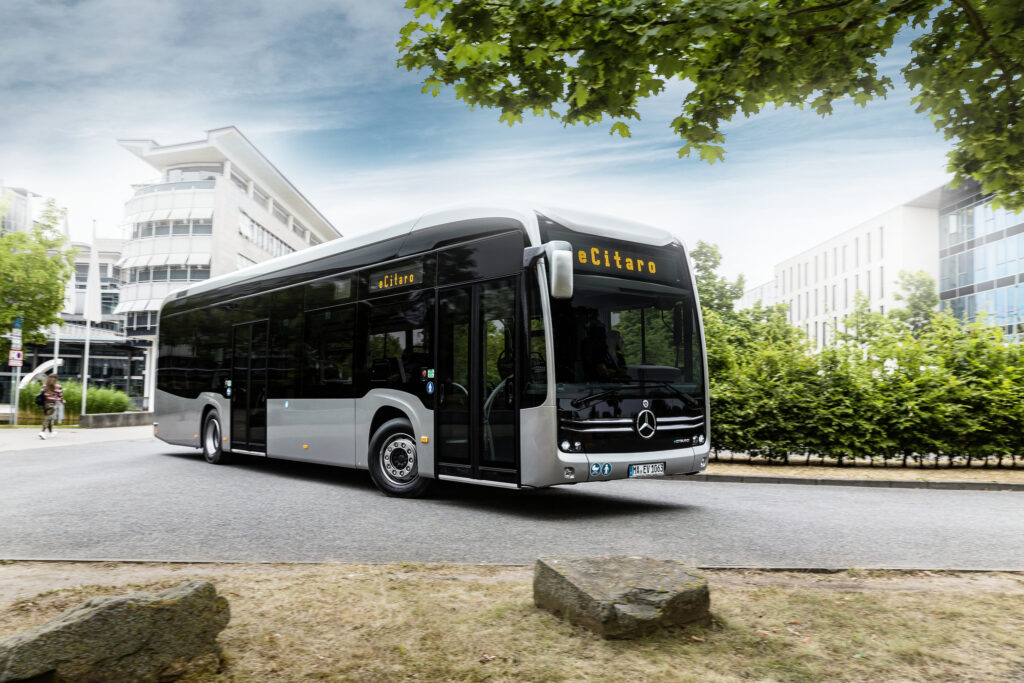 The city buses are scheduled to start service at the end of 2023 / beginning of 2024.
In addition to the contract for these 31 eCitaros, Vikingbus has ordered several Mercedes-Benz Intouro buses for use as school buses in the Jutland region.
Vikingbus also placed an order for ten new-generation S 517 HDH luxury touring coaches from Setra, which will enter service in 2023.