Ebusco has received its first order to provide electric buses for the airport sector under a contract with Fraport to deliver up to eight vehicles for use at Frankfurt Airport.
This two-year framework includes a fixed order of four Ebusco 3.0 12-metre buses and four buses in option.
The new low-floor vehicles will be equipped with three doors and a battery pack of >250kWh.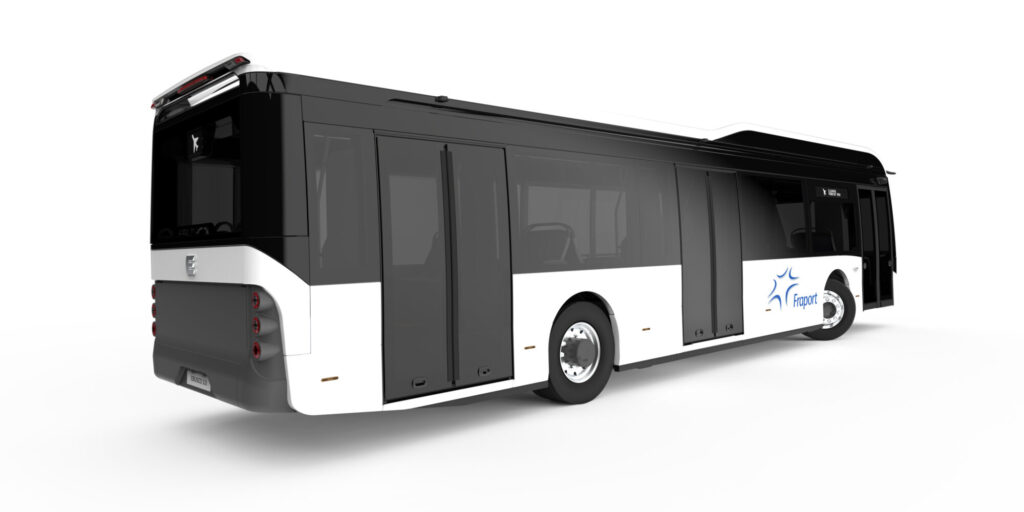 This order progresses Fraport's goals to electrify its ground support vehicles and reach net zero emissions across all its airports by 2045.
"Electromobility is a key element of our climate protection efforts and stands for future-oriented ground handling operations at Germany's largest airport. These new Ebusco buses are among the first electric buses in our fleet and will set the tone for the coming years. In the tender process, Ebusco was able to respond to our specific height restrictions. We are looking forward to the arrival of the Ebusco 3.0 buses, and are excited about the partnership with Ebusco for the coming years."
Although multiple Ebusco 3.0 buses already operate throughout Germany, this will be the first time the Ebusco buses will be deployed at an airport.
The Fraport buses will thus feature a new layout specifically designed for efficient airport transportation.
With this order, Ebusco is entering a new market outside of urban areas. However, the company notes that it has always had a strong affiliation with the aerospace industry, drawing inspiration from the field to develop its lightweight and highly efficient Ebusco 3.0 electric bus.
Thanks to its composite construction, the buses can drive up to 350 kilometres on a single charge with the smallest battery pack available, enabling them to easily complete day-to-day airport operation.
"It is great to see that the aerospace industry and the Ebusco 3.0 once again come together. Our buses are available in different configurations and can therefore easily be applied for different purposes, such as airport transportation. We look forward to working with Fraport and are eager to expand our presence in the airport sector."