The National Transport Committee (NTC) in the Republic of Mauritius has begun operating its first K6 electric bus to transfer passengers between Metro Express stations.
The BYD electric bus offers locals and tourists a zero-emission public transportation option on the mountainous and volcanic Indian Ocean Island. The K6 model applies an advanced in-house powertrain and battery, as well as integrated EV-specific motor controller technologies to ensure the vehicle is suitable for Mauritius's road conditions.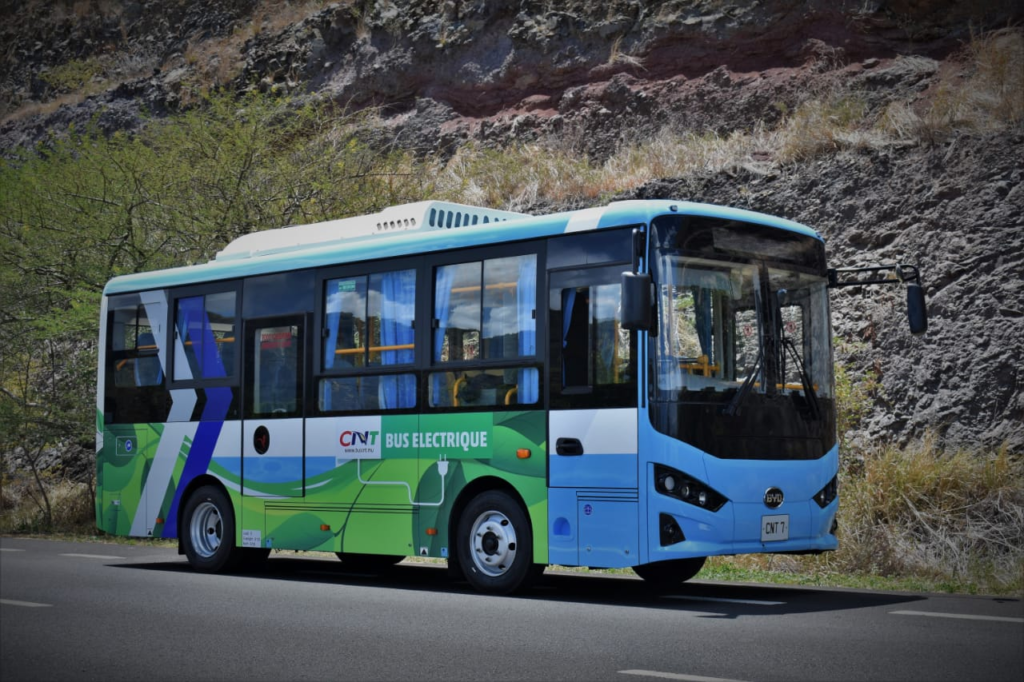 The arrival of the bus was marked by a ceremony with the Prime Minister of the Republic of Mauritius, Pravind Kumar Jugnauth, alongside the Minister of Land Transport and Light Rail, the Minister of Environment, and NTC's General Manager.
The Prime Minister commented that the electric bus's arrival was the first step towards a modern, safe, and environmental-friendly transport system within Mauritius. Its arrival is in line with the government's policy to encourage the use of renewable and clean energy and decrease greenhouse gas emissions by 40 percent by 2030.
This first electric bus will be used to test the operational capability and reliability of electric buses on the NTC route network. Before investing in more electric buses, the agency plans to acquire knowledge on operational and maintenance infrastructural requirements, battery charging needs, and driving skill requirement.
NTC is the largest bus company in Mauritius, with an operational fleet of 513 buses that transport an average of 130,000 daily riders on 97 routes.
As well as reducing harmful emissions, the use of the electric bus will enable the NTC to modernise its services and offer an improved experience to passengers.