FlixBus is continuing its rapid expansion of services across the UK, launching new routes between major cities such as London, Exeter, Manchester, Glasgow, Leicester and Cardiff.
Over the last 5 weeks, FlixBus has announced partnerships with several local coach operators across the UK, building upon its network of convenient, low-cost services.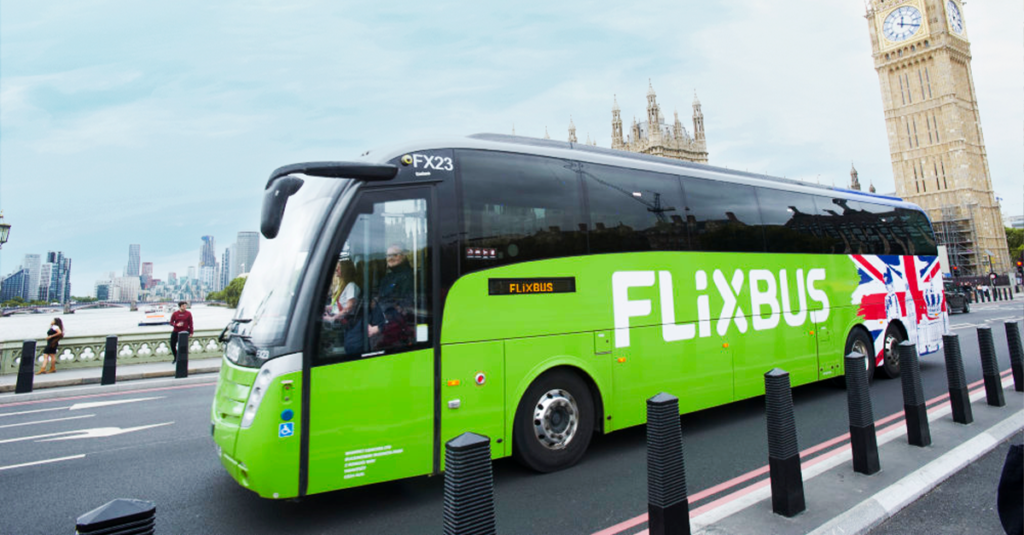 "We're committed to creating a high quality, UK-wide network, and we are now offering routes to nearly 40 locations across England, Scotland and Wales with the help of our brilliant bus partners."
In April 2022, FlixBus strengthened its partnership with Berrys Coaches and Roselyn Coaches to extend its services into the South West of England, offering a new route between Plymouth and London, with stops at Exeter, Taunton, and Bridgwater.
Shortly after this expansion, FlixBus announced a partnership with McGills to run cross-country services between Manchester and Glasgow. This service currently operates 10 times a week and stops at Preston and Lancaster.
Furthermore, in May 2022, FlixBus partnered with Hearn's Coaches to operate services to and from London, Leicester, and Bradford, stopping at Victoria Coach Station and Finchley Road in London, as well as Leicester, Fosse Shopping Park, Bradford Interchange, and Sheffield Meadowhall.
"Our ambition to become the number one sustainable coach brand in the UK is made possible by strong partnerships with quality operators, which is why we're delighted to welcome Hearn's on board."
Most recently, Bella Road Services became the first Welsh operator to partner with FlixBus, providing services from London to Newport and Cardiff from Friday 27 May, in time for the busy summer travel season.
The global FlixBus network is comprised of and driven by local bus partners who state they share the ambition to make coach travel more sustainable. The company's latest collaborations strengthen Flixbus' position as 'the UK's fastest growing coach provider.'
"FlixBus has proved to be a reliable partner for more than 500 coach companies all over Europe, and we have a clear strategy for expansion in Britain. We offer operators competitive compensation packages that incentivise good performance and high standards, while FlixBus takes on the lion's share of risk."
Alongside its continued UK expansion, Flixbus has also recently begun operating its first services in Canada.