Daimler Buses has received an order from Rhein-Neckar-Verkehr GmbH (rnv) for up to 75 Mercedes Benz eCitaro Range Extender articulated buses.
This includes a fixed order for 40 electric articulated buses from 2023, with the option for an additional 35 by 2027.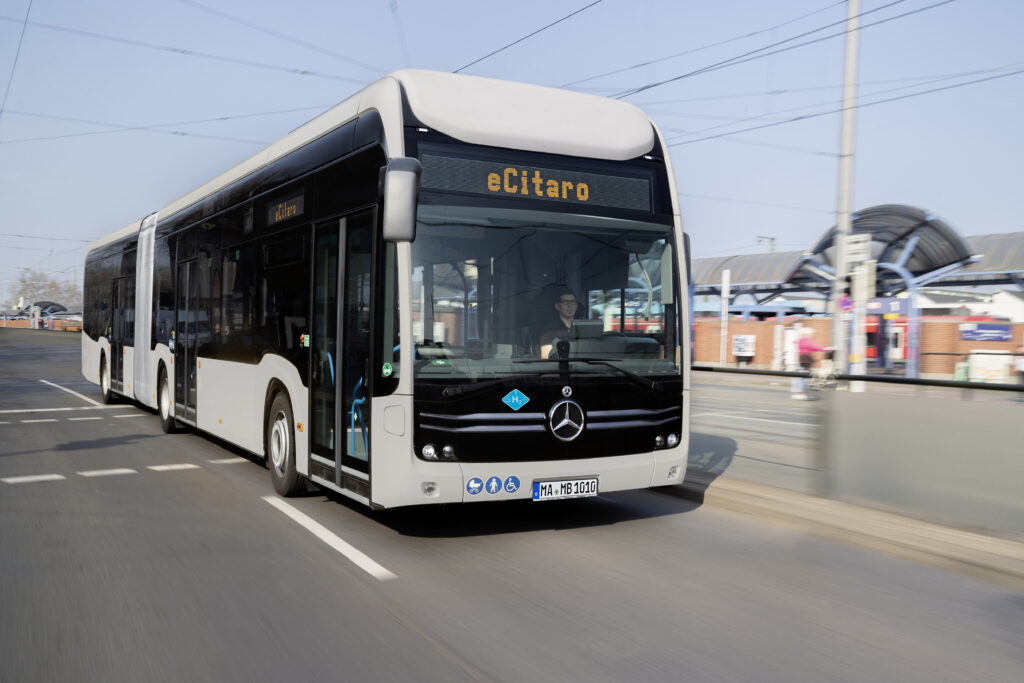 The contract was announced at the ground-breaking ceremony for the future depot in Heidelberg.
This new depot will be equipped with a hydrogen filling station, as the ordered Mercedes-Benz eCitaro G articulated buses will also feature fuel cells to provide an extended range.
"With Mercedes-Benz articulated buses with their fuel cells and hydrogen as range extenders, the electrification of our bus transport is entering a new phase."
The three-door articulated buses will each have six battery packs that will act as the primary power supply. The buses' fuel cells will also convert hydrogen into electricity to allow the vehicles to travel more than 300 kilometres on a single charge.
The charging of the batteries and filling of the hydrogen fuel tanks will take place at the rnv depots. The new depot in Heidelberg will accommodate 27 of these vehicles, while its hydrogen filling station will also be available to the public.