Deutsche Bahn (DB) has signed a framework agreement with Portuguese manufacturer, Caetanobus for the supply of 60 hydrogen buses.
The H2 CityGold buses will be delivered to DB Regio Bus by 2026, with the first units operating in Lower Saxony and Schleswig-Holstein within a year.
This contract is valued at almost 40 million EUR.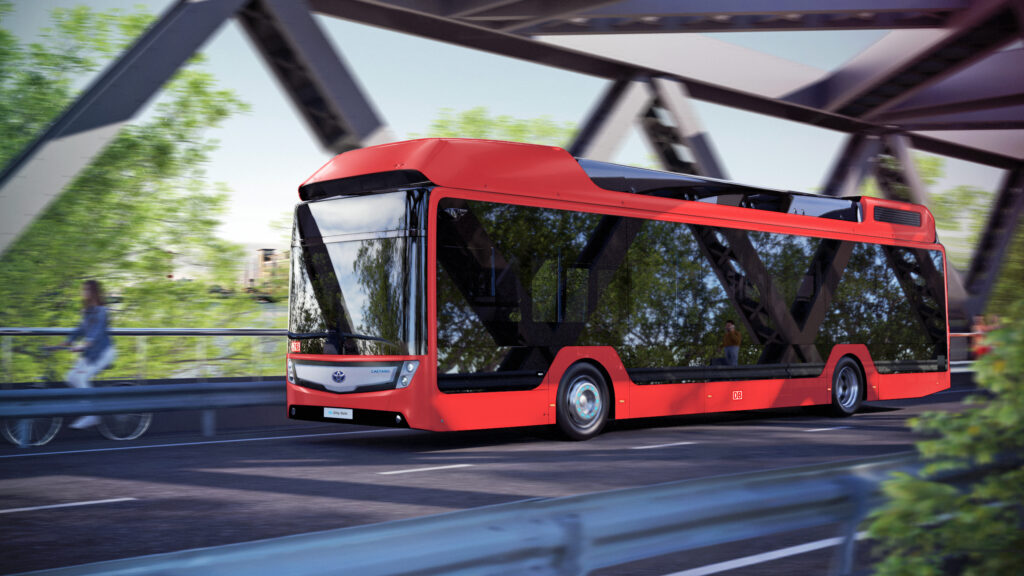 DB's bus division, DB Regio Bus is the largest provider of bus services in Germany, transporting around 470 million passengers a year. This is the company's first order for a large number of hydrogen buses as part of its goal to phase out diesel buses by 2038.
"Hydrogen buses are climate-friendly and have another advantage: They are filled up faster than the batteries of a purely electric bus are charged. With their long range, hydrogen buses can replace existing diesel vehicles particularly well in rural areas. By ordering 60 hydrogen buses, we are taking another step towards saying goodbye to diesel."
The vehicles will be manufactured by Caetanobus using Toyota fuel cells, which will enable each bus to travel between 350 (winter) and 550 (summer) kilometres on a single tank of hydrogen.
They will each have 34 seats and room for 47 standing passengers.