The articulated Urbino 18 hydrogen bus was officially launched on 14 September at an in-house event and has now travelled to Berlin as part of the outdoor Bus Display at InnoTrans.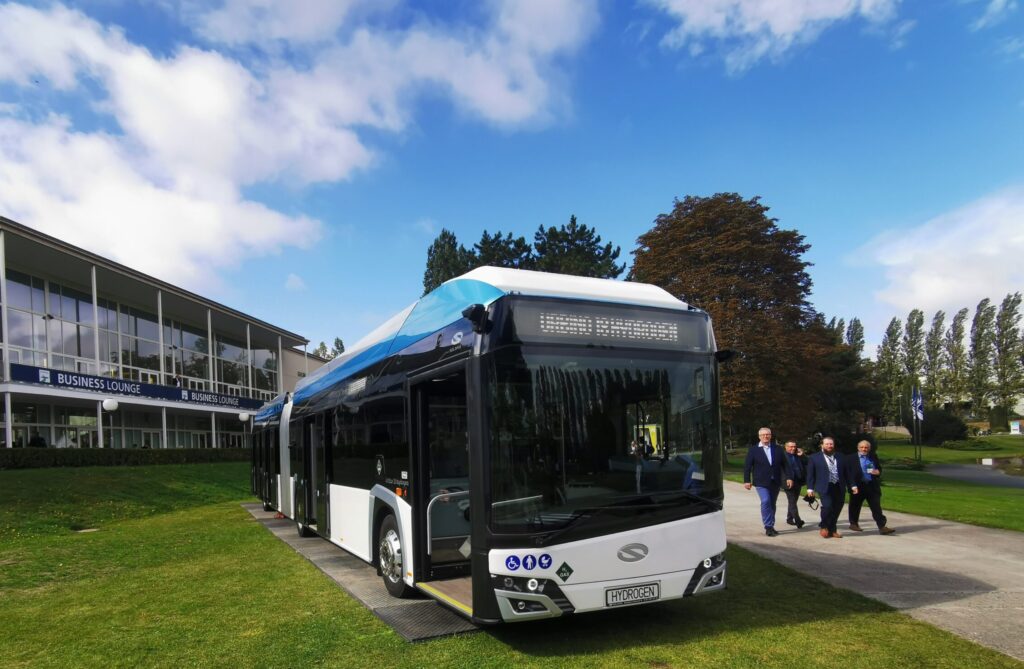 The Urbino 18 hydrogen vehicle is Solaris's second hydrogen bus, complementing the shorter 12-metre version. It joins the manufacturer's portfolio of zero-emission buses, which includes trolleybuses and battery-powered e-buses.
The new vehicle has been equipped with a modular drive system rather than a conventional engine compartment. This design saves space to increase the vehicle's passenger capacity and create additional storage on the roof for hydrogen tanks.
The Urbino 18 will be able to cover approximately 350 kilometres on a single refill and can carry up to 140 passengers. Full refuelling takes around 20 minutes.