Golden Dragon Polestar Buses Win Wide Recognition among Citizens in Ningde
In November, 2020, Golden Dragon's newly developed Polestar buses started operation in Ningde, ushering in a brand new era of public transportation for the city.
With innovative designs, Polestar bus has made several improvements in its interior design and intelligent safety standards. To further improve its safety standards, Golden Dragon has introduced intelligent monitoring system, one-button alarming system, and bus driver behavior monitoring system, lane deviation alarming system, front collision alarming system, tire pressure monitoring system, flat tire emergency device, intelligent voice recognition system, etc.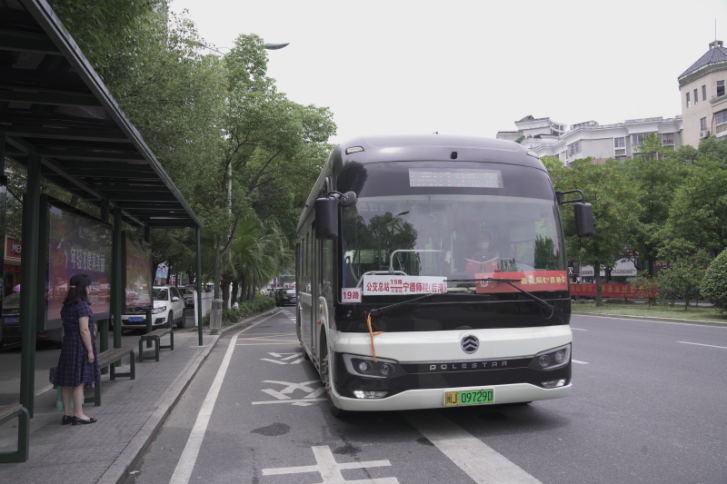 Unlike other city buses, Polestar has a more streamlined body structure. By adding more side window areas, the bus has looks more spacious. "We very much like the wheel-rim driving technology and the one-step access on Polestar", said Zheng Changhong. Compared with traditional direct driving system, the wheel-rim driving technology helps the vehicle cut its body weight and energy consumption. With more standing room, the bus also has special seats for the old, the pregnant and those physically challenged.
According to the local bus operator, Polestar buses have been working smoothly for over six months. Data show that they cut energy consumption by over 10% compared with their predecessors. The first batch of Polestar buses mainly operate on bus route No.19, which cuts through Ningde city and has a one-way distance of 15.5 km.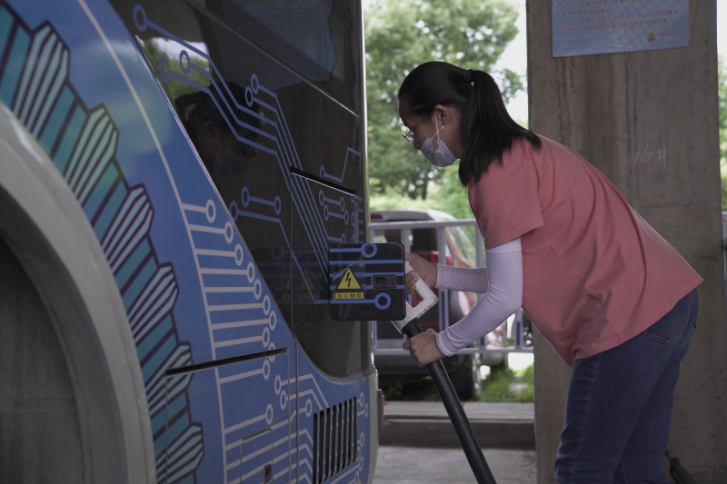 Powered by CATL high-performance phosphate iron lithium batteries, Polestar stores over 180 kW.h electricity and is able to drive 230 km continuously. It also has battery whole life-cycle monitoring system, battery heat insulation & heating technology, etc.
Ningde, located in the north of Fujian province, is recognized as one of China's forest cities. As one of the long-term cooperative partners of Golden Dragon, Ningde Public Transport, now has over 200 units Golden Dragon buses, about half of its total bus fleet.
By September, 2020, Ningde Public Transport had all its buses powered by electricity, representing a huge step forward for cutting carbon emissions.
This article was originally published by Golden Dragon.