Chinese bus manufacturer, Golden Dragon has shipped an order of articulated 18-metre electric city buses to Bulgaria.
The electric buses have a power storage of over 500kWh and can drive 400 kilometres on a single charge.
It is anticipated that each articulated bus will drive a daily average of 300 kilometres before being recharged overnight.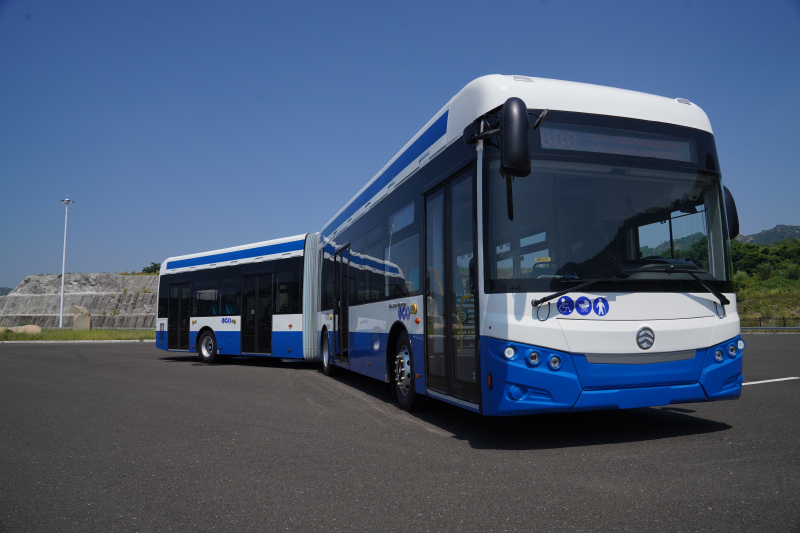 The units have been specifically designed for the Bulgarian city-centre bus market and feature large windows to provide more light and better views for drivers and passengers.
As Bulgarian temperature can drop to -20℃ in the winter, the vehicles are equipped with heat insulation systems for the batteries and body.
Furthermore, the buses feature an LED panel displaying the route information, as well as an LED touch screen for the drivers.
The driver's system is enhanced by the Golden Dragon Cloud Intelligent Management Platform, which can be monitored in real-time by the bus operators.
This order follows Golden Dragon's first entry into Bulgaria with the delivery of a batch of 12-metre electric city buses earlier this year.