Heliox and PRE Join Forces to Accelerate E-mobility
Waterland Private Equity Investments has acquired a stake in PRE Power Developers. The addition of PRE to the portfolio will help Heliox and PRE Power Developers achieve their joint mission to become the leading player in the Electric Vehicle Energy Management segment. Waterland has held a stake in Heliox since 2018.
Both Heliox and PRE are active in the e-mobility market designing, producing and implementing charging infrastructure. Heliox focuses mainly on systems & services, especially in the public transport and commercial vehicle sectors; PRE focuses mainly on modules such as DC (Ultra) Fast Charging and Vehicle to Grid technology, including the passenger car sector. Their complementary portfolios make them well-positioned for accelerated growth.
"Heliox has as its mission to become the leading smart energy provider within the e-mobility domain. In PRE we have found a partner who will help achieve our growth ambitions: they have the same technological DNA as Heliox, they develop excellent solutions and they share our passion for a sustainable future."
Heliox and PRE both have successful divisions originating from power conversion technology. This historical similarity also displays itself in a cultural fit and mutual business approach.
"Together with Heliox we are able to serve our customers even better. Their global presence, service network and their OEM charging solutions perfectly complement PRE's module technology."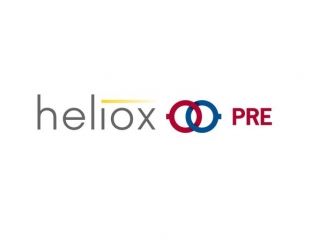 "The energy transition is accelerating fast. By supporting the combination of two top notch technological companies, both Heliox and PRE offer even better solutions to their e-mobility and utility customers"
About Heliox
Heliox is the global market leader in fast charging systems within public transport, e-trucks, marine, mining and port equipment. The premium quality and highly efficient chargers enable operators to improve their performance while lowering environmental impact. Heliox operates on a global level with headquarters in the Netherlands and local offices in Germany and the US.
About PRE Power Developers
PRE has more than 30 years of experience in designing and producing highly innovative and durable Power Electronics in the areas of renewable energy technologies (solar- & wind-energy) and e-mobility.
PRE has been a well-known Power Module supplier for OEM (charger) companies since 2009. PRE's customers provide DC Fast Charging solutions all over the world. PRE is their partner for a full range of DC EV Charger Modules and engineering services.
About Waterland
Waterland is an independent private equity investor with EUR 6 billion in committed capital, that supports entrepreneurs in realizing their growth ambitions. With substantial financial resources and committed industry expertise, Waterland enables its portfolio companies to achieve accelerated growth both organically and through acquisitions. With its experienced, entrepreneurial investment team, Waterland aims to help ambitious entrepreneurs attain a strong market position in today's increasingly competitive business environment. To date, Waterland has made investments in over 400 companies.
Waterland focuses on 4 core industries which are ageing population, outsourcing & efficiency, leisure & luxury and sustainability.
This article was originally published by Heliox.