Heliox And EVA Global Start Partnership to Manage EV Charging Infrastructure
The agreement will enable scale operations further, as Heliox increases the number of sites across Europe and beyond
EVA Global is an industry leader providing customer service and first line support globally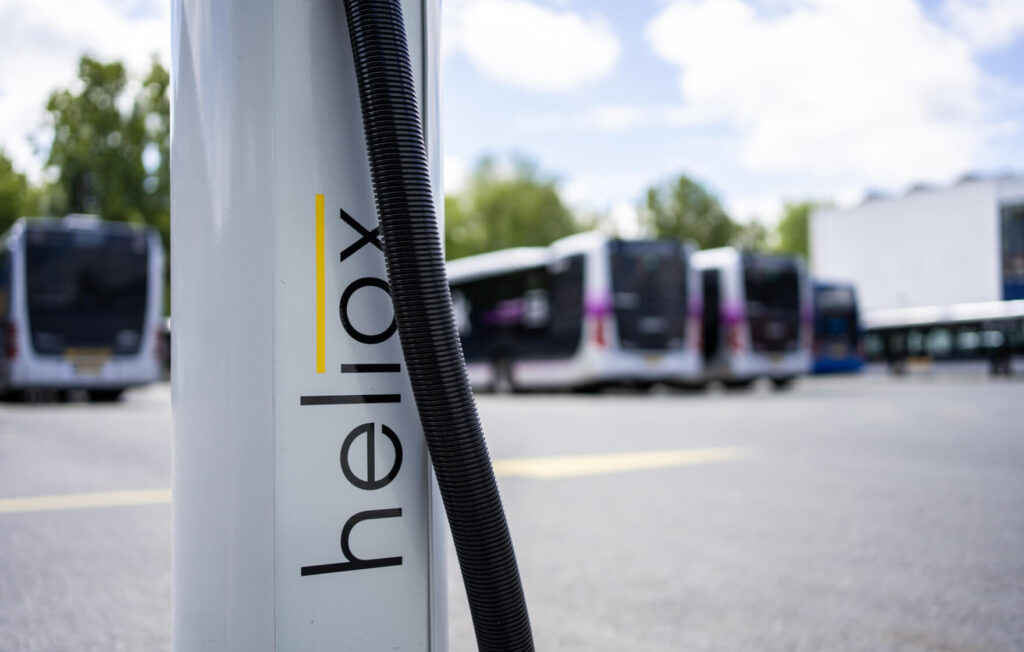 Heliox, market leaders in fast electric vehicle (EV) charging systems, has started a new partnership with EVA Global as a first line service partner. EVA Global is an industry leader providing customer service and first line support globally. Together with their dedicated team of eMobility experts, Heliox will increase its ability to offer local language support to their customer base. This agreement will also enable scale operations further as Heliox increases the number of sites across Europe and beyond.
Michael Colijn, Group CEO of Heliox explains:
"In a fast-changing industry driven by technology and innovation, it is also important to us to put customer satisfaction at the core of our business. We look forward to this partnership to continue delivering a complete charging experience to our customers."
Today, more than 130 cities have chosen Heliox chargers to run their electric public transit fleets.
About Heliox
Heliox provides world class smart energy management solutions that are tailored and scalable within a fast changing e-mobility landscape. We are working towards a sustainable world where a seamless charging experience is the standard for every electric vehicle, and this transforms the way we power our everyday.
Founded in 2009, Heliox is the market leader in fast charging systems within public transport, e-trucks, marine, mining and port equipment. In 2017, the company installed one of Europe's first and largest rapid charging networks for the e-bus fleet in Eindhoven, The Netherlands; and over the past two years, has created 'model city' energy ecosystems around the world in Den Bosch, Netherlands, Glasgow, Scotland and Montgomery County, Maryland (USA).
Operating globally, the company is headquartered in the Netherlands with local presence in Germany, Sweden, United Kingdom, Italy, Spain and the United States.
About EVA Global
EVA Global is the leading managed services provider in eMobility. We offer an integrated and innovative technology platform which connects to Charge
Point Management Systems and allows us to operate charging infrastructure, troubleshoot virtually any type and make of charging equipment, provide superior customer experience and manage the service and maintenance of your install base.
EVA Global has its HQ in Finland and operations in Spain, Portugal, Germany, the Netherlands and Malaysia. Our clients include a wide range of companies located across Europe, Asia and the United States. EVA Global currently solves more than 100,000 EV driver cases a month, and our team of multilingual EV Specialists are available 24/7, 365 days a year. Our mission is to create trust between developing technology in eMobility and its adopters by providing superior customer experience and accelerate the transition to cleaner energy.
This article was originally published by Heliox.