The Scottish Government has awarded over 62 million GBP through the first phase of the Zero Emission Bus Challenge Fund (ScotZEB) to support operators with adopting battery-electric buses.
The funding will mean 276 diesel buses can be replaced with battery-electric models, along with installing the required charging infrastructure. This change will help Scotland deliver low-emission zones (LEZs) and encourage investment in energy products that are zero-carbon at the point of use.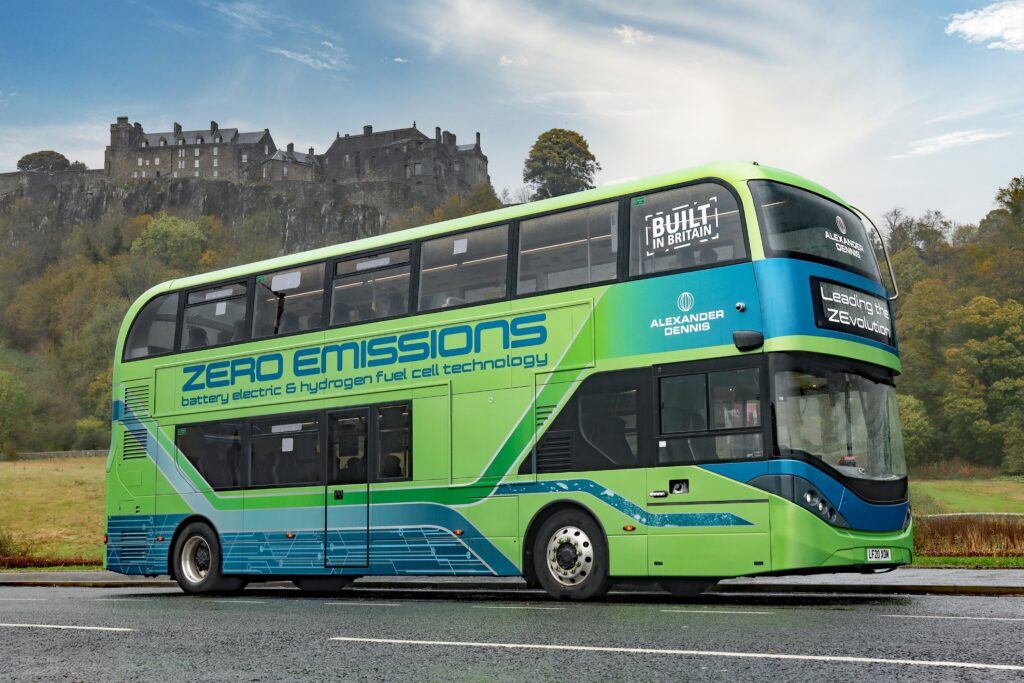 This is the largest investment made in Scotland to decarbonise buses and operate zero-emission fleets, advancing the government's 'Mission Zero' for the transport sector. Nine bus operators and local authorities will benefit from ScotZEB's first phase of funding.
"We want more people to choose to travel by bus now and in the future and to do so, knowing that local buses are contributing to our climate change ambitions. Our Zero Emission Bus Challenge Fund is successfully decarbonising Scotland's bus fleet faster than ever before and making a significant contribution to our Mission Zero ambition for Transport. Supporting a just transition to a net zero economy is central to the ScotZEB approach."
137 of the buses will be built by Alexander Dennis Limited (ADL) in Falkirk. Local production will cut transport emissions incurred by shipping.
ADL will now work with the fund's awardees to finalise contracts for their contracted electric buses.
"The Scottish Government continues to lead by example with its support for the bus industry, and the ScotZEB challenge fund supports our collaborative business model of working in close partnership with operators, infrastructure partners and stakeholders. These zero-emission buses will be built at our factory in Falkirk and therefore ensure this Scottish Government investment is made domestically, allowing the benefits to be felt by our team members and across our communities. We very much look forward to working with the successful operators to finalise terms and get our teams working on these buses."