Hong Kong's MTR Corporation has ordered 35 Enviro500EV electric double-deck buses from NFI subsidiary, Alexander Dennis.
MTR Corporation operates Hong Kong's Mass Transit Railway, alongside a network of 172 feeder buses.
The new electric buses for this fleet will be delivered between 2025 and 2026.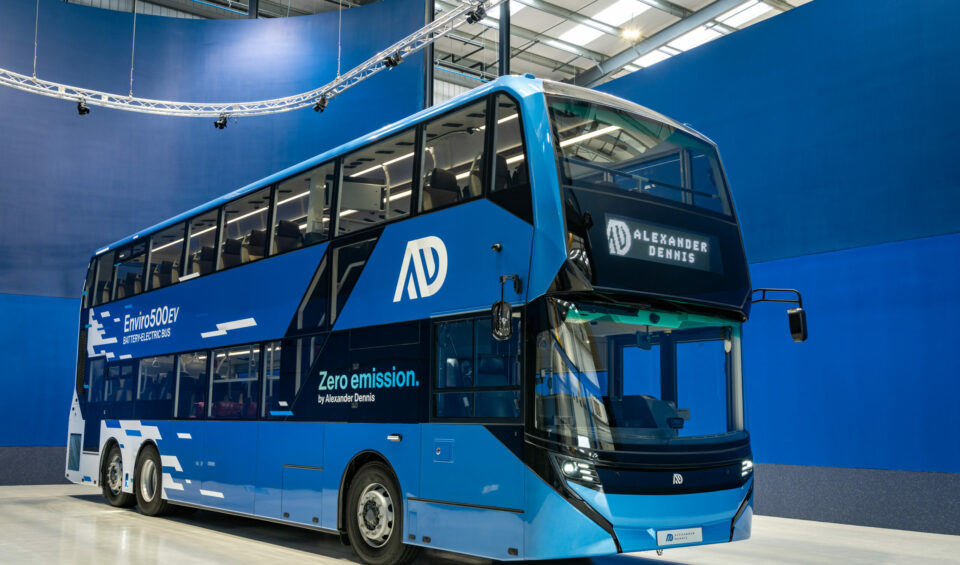 The Enviro500EV has been designed in-house by Alexander Dennis's engineering team as part of the manufacturer's next generation of zero-emission buses. This model has also previously been ordered by the Kowloon Motor Bus Company (KMB) in Hong Kong.
It features 472kWh batteries supplied by Impact Clean Power Technology and a heavy-duty Voith Electrical Drive System.
"We are delighted to have been chosen by the MTR Corporation as partner for the transition to zero-emission bus services. Our Enviro500EV has been designed from the ground up for the demands of Hong Kong's world class transport system, ensuring that this transformational investment in cleaner transport will deliver for the MTR Corporation."